Times are tough, right? Many of us are wondering about our jobs, our dwindling health, and our children's futures... It's all doom and gloom, non? Disaster and devastation wherever you turn your head...
But there is one place you can go, where it is always sunny, and where you can travel without leaving your sofa... It's where the music is always cool, because you choose it, and you never have to switch the channel to avoid an advert that is really getting on your nips!
"...Know what it is yet?"
(Rolf Harris TM Catchphrase!)
YOUTUBE! The wonderfully clever and energy-filled
Rosaria also known as Lakeviewer
, recently commented that she thought I was channelling a variety of personalities during my postings...
Rosaria is a frighteningly insightful soul... and such an interesting and intelligent writer at on her blog at Sixty-Five What Now? She has noticed my penchant for poignant pictures of la belle Marilyn, my header starring the lovely Scarlett (...now beautifully brunette, and I can never mimic that, lifelong blonde that I am...). My son, Grizz, thinks I channel Stevie Nicks sometimes, and there are probably many others...
Rosaria said: "Fhina, I think you channel different personalities, including the marvelous Marilyn Monroe as a gipsy queen. We are all fortune tellers for others whom we know well.
We project what we wish for them and what is inevitably written in their temperament".
Fascinating, non... There are many competing voices inside my head, I will admit to it...
Perhaps the most dominant within, however, is one who is a bona fide Hippy, a Flower Child, in fact a Wild Child of the Sixties... I was born in the Sixties, but perhaps a little too late to partake of the actual scene, man...
Did you know me at that time, I wonder? I lived for a while up in The Haight district of San Francisco, working in a Second-Hand bookstore there. ...I might have been channelling Janis Joplin, all bells and whistles, and I was planning a trip down to Monterey with some friends, just to hang out and feel the music whispering in the air...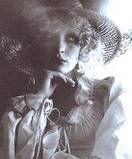 ...In another incarnation, I lived in Swinging London, and wandered thoughtlessly through the fashion-filled rooms of Biba on Carnaby Street on Abingdon Road in Kensington... I wore hand-picked flowers in my hair, was cut by Vidal Sassoon himself into a shinyblondebob just like Twiggy's, and I had procured a selection of scarily mad petal-printed polyester mini-dresses with knee-high black patent boots a la Shrimpton...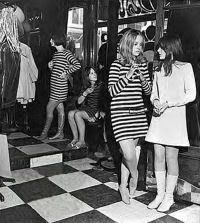 but often I would sneak in to my wardrobe cotton and muslin shifts that reeked of hemp and Patchouli, and mais bien sur I would go barefoot in the streets then...
'I don't want to know about evil, I only want to know about love...'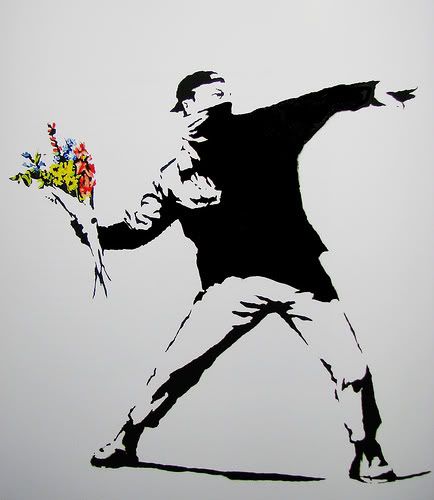 ~ I have always loved the music of this era, and it calls to me its siren-song of love and longing, peace and enchantment, fun and freedom...
Here are Crosby, Stills & Nash singing Stephen Stills' song, Love The One You're With from 1970, and I'm travelling in a car on the Pacific Coast Highway, driving from Santa Monica to Malibu.
I want to make this road trip next year.
I want to listen to classic Californian Adult Oriented Rock while I'm doing it.
I want to channel my Inner Wild Child, and feel the warm breeze in my hair...
Hell, I'm only thirty years out of date!
And Chris Farlowe is singing, "My poor old fashioned baby... I said baby, baby, baby, you're out of time."