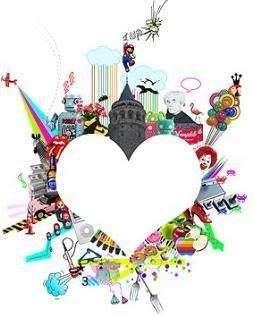 I want to introduce you to my bag-lady...
She's called
Karina Hesketh...
and, like me, she is very much...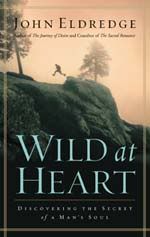 I met her at a Christmas fair at romantically cold and wonderful Brancepeth Castle three years ago, and I walked away from the fair a proud new owner of my well-favoured brown leather clutch bag, which looks as if it were crafted for some posh colonial gentleman, to carry his important papers and documents throughout his safari to deepest, darkest Africa. It fastens with a big silver belt buckle and a leather belt like fastener. The front of the bag is smattered with intriguing and interesting foreign postage stamps...
For my last year's Christmas pressie to myself from my husband (do all wives do that?!), I commissioned a bag to be made by Karina back in September... It's a big white saddle bag with a bubblegum pink interior... Karina's partner paints tattoo designs on those bags to the owner's specification... Mine has two swallows holding a yellow banner over a heart pierced by a dark-rose-pink thorn-stemmed rose... The banner reads "Wild At Heart"...
Cool, non?! Please look out for Karina's creative and innovative designs. She's a true artisan, and a unique hand-made bag from her can be cheaper than you could ever imagine...
Please note that this isn't a stab at blatant commercialism, mes amis. It's just I want to celebrate art where I find it, and sometimes that does come in a handbag shape...