Sorry, there was a little more to go... Hope it's okay with you, mes Bloggy Parentals...
41. Have a campfire and roast marshmallows.
Yeah right! If I want him to try to singe what's left of my eye-brows after the alopecia, stress-ridden, incidents...

42. Have a garage sale.
Can I sell all of his crapola?!

43. Write a letter to a grandparent about something wonderful your teen did.
This would be a good idea, and I used to tell my dad everything, for his grand-parents adored the sand-pits he crawled on, but they are sadly no longer here, and I'd need a Ouija Board to contact them, which I shall never do...
44. Bake cookies.
It's an idea - For which I'd need a working oven... Oops...

45. Make the best ice cream sandwich ever.
Now that is a possibility!

46. Talk to your teen about college.
'Nag, nag, nag, nag, nag, mum - That's all you ever do...'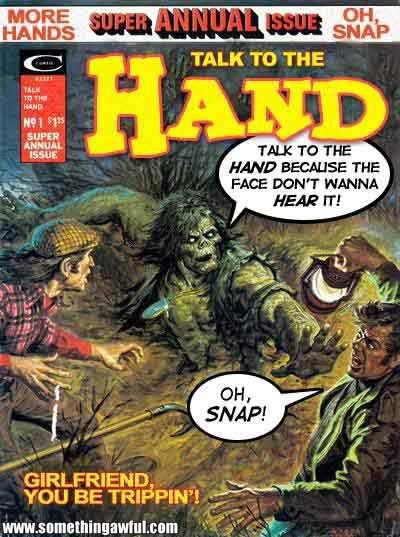 47. Talk to your teen about serving his country.
Sorry, but no... I am very thankful for all that our teens do to serve their countries, but I cannot agree with it... Nor is it something I want for my only son...

48. Order out at your teen's favorite fast food joint.
That'd probably be Subway, and we do do that occasionally, on our way to his drum lessons in a nearby town... His is a foot-long Meatball Marinara, mine's a Veggie Patty with all the works, (no jalapenos - too hot, too spicy!), and a smidge of Chipotle South Western Sauce...

49. Spend a day at the beach or a lake.

We're talking northern England here, people??! Get real? We'd be even bluer than we are now...

50. Read one of your teenager's current magazines.
I've done the Twilight Saga, does that count? - He's never read it, but he's seen the movie... Even his girlfriend, The Woodland Faerie, joked on his Myspace page recently that the Child was illiterate...!