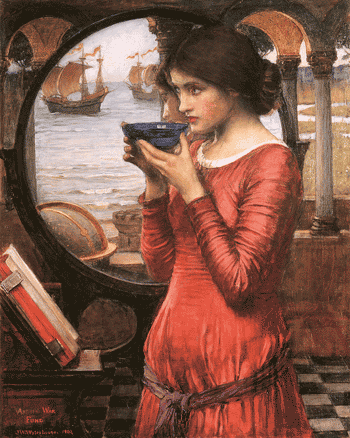 It's Sunday and the house is silent.
Silent apart from the sub-human rumbling drone of the tumble dryer...
GJ is off taking his CBT. Nooo, not Cognitive Behavioural Therapy, although he might well benefit from that, particularly in terms of Anger Management I might add -- Compulsory Basic (i.e. Motor Bike) Training --- Silly-billies, mon Dieu! Keep up, why can't you??
He's wearing days' old shabby trousers and a cigar coloured retro Americana leather jacket that I gave him one Christmas when we lived in Inverness. Twenty years ago. ...It's rather a tight fit now to say the least.
I say retro Americana, but I bought it from one of those Gents' Outfitters that you last saw in the Fifties, so it might well have been tres authentique, as opposed to tres retro, I dunno!
I'm sure he'll be safe.
I'm checking his insurance policy as I type just in case.
His mate has now acquired a retro styled bike from a local showroom that I'd rather had my eye on meself, so I'm not jealous, no... ...But, unlike GJ, he's also splashed out on a full set of leathers...
The poser!
Given that I believe most of the CBT takes place in a class-room, I'm hoping he'll be sweating like a Pig in Heat!
I jest, I jest...
The house is also quiet because since Grizz got back relatively safely, although totally skint and blinking in the daylight, from Zakynthos (Xante), he's been practically nocturnal and we've hardly seen him...
He tootled out last night, having spent a some valuable time (allegedly) infecting his girlfriend with a strain of Greek 'Flu, to see his mates in the nearby market town...
I'm back to having very little folding cash in my purse again.
Quelle surprise!
Still, I wanted to just say a few things:
Thanks for all of your kind words, purporting to the fact that I am strong, creative, intelligent and bound to make the best for myself of the woes that lie ahead of me... This is as we face several months of uncertainty while the politicians fight over how to get rid of us in the Public Sector on the cheap, to save the Fatcat Bankers paying back what they owe the tax-payer...
Anyhoo, your dependable kindness is much appreciated.
Sentiments and fond words fully taken on board.
Albeit all too quickly discarded, as I don't have a very strong sense of self-esteem at the mo'...
But treasured quand meme! You are very lovely, decent, intelligent, clever, witty, amazing, brave, beautiful and strong people yourselves... Really.
Je vous aime.
So much - Tant.
Merci mille...
This morning, I'm supposed to be getting dressed to go out to see my friend for a coffee and a chat...
That'll be why I'm still sitting here, on my first coffee, in GJ's T-Shirt, (v. glam, feat. the bulldog from Tom and Jerry), with hair like a 'borst cooch'***, looking like the Wreck of the Hesperus then!
Off to see Sazzy later. Splendiferous... But not Greeny, no.
He's ill, had to cancel, hospitalised, sadly.
Hope he gets well soon.
You see we're fated like that, GJ and I.
First John Martyn. Kippered it later in the year after we'd been to see him...
Next Davey Graham. A couple of months after meeting us he was gone to see his Maker...
I'm only glad that we're next up to see some really young, fit, folk...
Perhaps they'll be strong enough to withstand our very probable curse?
Maybe I'm some kind of modern day Medusa?
I've got the hair for it!
*** A 'borst cooch', hair like the springs peaking out of a burst couch, or rather sofa... (
Pitmatic
Dialogue).