I've noticed a trend for 100 Things About Me on some other blogs, so thought I might have a go at that here - I hope you like getting a little closer to l'il ol' me, don't breathe too deeply in by the way, I've a bit of a sore throat just now, courtesy of Ter Griz!
1.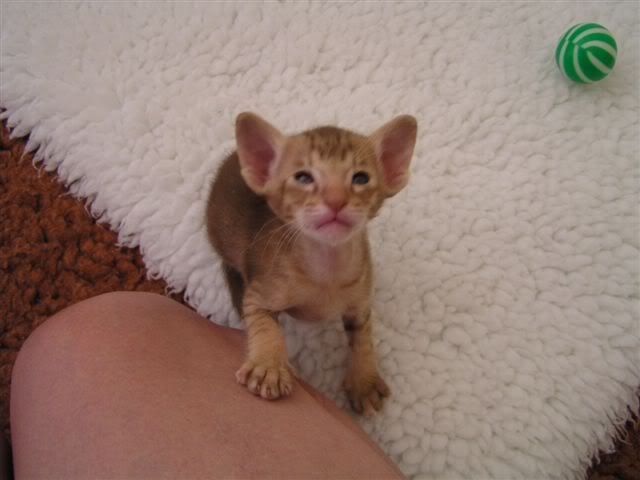 I am first and foremost a mum to Grizzler; That does not mean I am not occasionally manic, and value my independence.
2. I love reading - GJ once gave me a little silver charm of a book with a little worm inside it! I still have it...

3. I am as blind as a bat and I couldn't respond well to sounds like bats do, because I am also practically corned beef - I am that person who has to cup her ear to hear you better when in cafes or bars! I am that old!
4. I love candlelight and, one Christmas, was severely burned on the hand while moving a flaming (in more ways than one) glass tealight holder - Take care when burning candles, y'all.
5. I am a Civil Servant and have worked on regional policy work for three or four government departments, including the Home Office, since leaving College. So ask me anything you like about worklessness, the Childcare and Early Years agenda, or Crime and Drugs!
6. I wish I had the courage to work at being a writer, and I am always trying to harangue my (about to be married - see blog the day before yesterday) to write, because he is amazing...
7. I love this Blogging Community, and am very new to it!
8. I adore Stevie Nicks and identify wildly with her life... I have seen her once in concert in the year of my 40th Birthday; It made my year, how sad is that?!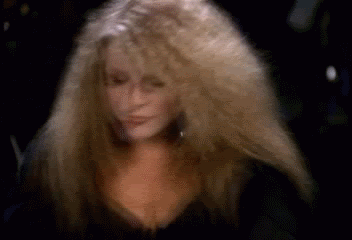 9. I live in the north of England, between raging sea, fragrant moor and ancient mountain.
10. I can drive, and my car is a Nissan X-Trail...
11. I bought the car with some of the small inheritance my much loved dad left me - I figured he would have wanted me to be safe... I had extreme 'Adult Orphan' feelings for a long time, (my mum passed ten years before my dad), and because of this have still actually to scatter his ashes, as he requested, on the island of Lindisfarne.
It's 3 years since his passing, March in fact...
12. Previous to buying said SUV, I have twice been hauled out of 1) a stream, and 2) a ditch, both when it was snowing, and I once had to try to balance on the bonnet of GJ's car, in high heeled boots, 'to give some ballast', as he tried to drive our old car up an icy, slippery hill near our home in a blizzard!!!
13. I am terrified of losing everything and I am an awful worrier/flibbertigibbet and scopadiddle!
14. I get worse as I get older!
15. I'm a good listener and 'nodder'... (I give good Body Language, apparently!)
16. Oh, and my favourite colour is pink, sorry!
17. I sort of believe in angels, speak to them and ask them for interventions - to find me parking spaces, and so on! I am as mad as a ship's cat, you might have noticed?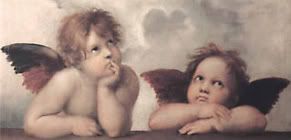 18. I am a spiritual person, butI am not what you might call religious.
19. I know I am a good person, and colleagues have been known to sneak up to others and ask whether I am really as nice as I seem...
20. People say I'm a great manager! I want the best for those who work with me. Other, tougher managers think I'm too lackadaisical with folk, but I know that isn't true!
21. I am a vegetarian, but one who does eat Moules Mariniere whenever in France or Belgium!
22. I am very close to my cousin, David, who is the brother I never had.
23. I wish I could make my living out of creating stained glass art.
Maybe I could if I were as good as that!
24. My cat thinks I am a pontoon, a cushion and a feeding machine!
25. I love puddings and desserts!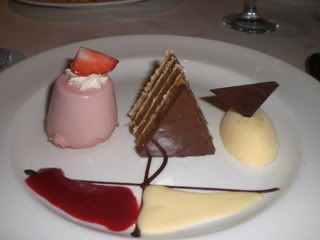 26. I love to swim and am a semi-aquatic creature!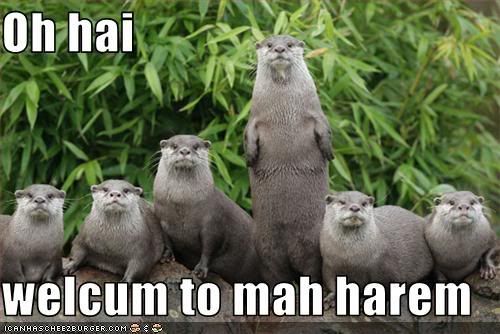 This picture is for Billy!
27. I am overweight!
28. I am blonde and blue eyed.
29. I have visited the Bronte Parsonage and felt the family there!
30. I have always regarded my husband as my best friend.
31.
That doesn't mean we don't sometimes fight!
32. I am appalled at the numbers of people who go missing each year and try to do constructive stuff around that fact.
33. Music is in my soul!
34. My son is a crazy drummer, and I love that!
35. We have a small boat, but I am frightened of sailing on the unforgiving sea.
36. Our small yacht, Troika, is currently on a land-locked lake...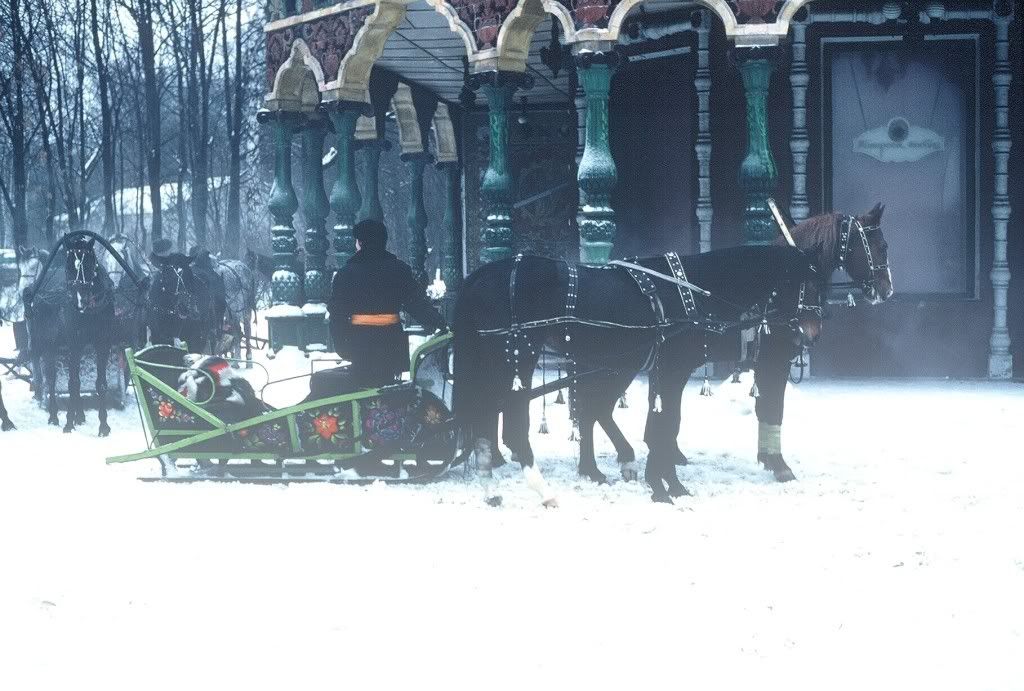 37. I have an inner rock chick!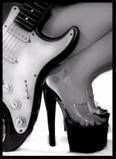 38. I love history, and dabble knowledge-wise!
39. I identify with strong female leads - in history, on TV, in music!
40. I have a few treasured girlfriends, whom I treasure.
41. I have a couple of really close male friends, whom I would trust with my life.
42. No male has ever lived up to the goodness of my dad...
43. My mum was a strong woman, but with a blancmange interior, a lot like me.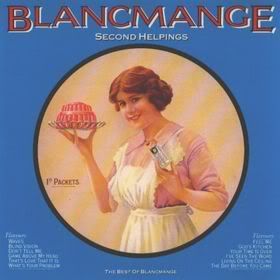 44. She was one of the first bus drivers of her time!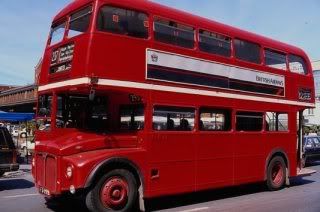 45. I am very proud of her for that, among other achievements.
46. She never really understood my academic progress.
47. I adore Paris, but feel more "me" when in Germany.
48.
My son was born in Inverness, and I am proud of the fact that he is sort of Scottish.
49. We used to go out at weekends to see if there was a Loch Ness Monster!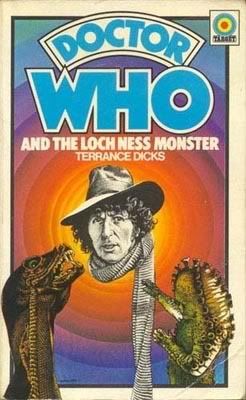 50. I love art and art history.
51. In another life, I was going to work as a textile buyer for department stores, if I could not be a graphic designer!
52. My colleagues say my middle name is Google, and that I would have made a great detective!
53. I have known my best friend in the world since we were 3 years of age!
54. I like clocks and we have a few!
I always like to know what time it is!
55. I am an eternal optimist and try to bolster others up!
56. In another life, I would love to deal in Antiques.
57. I love Gustav Klimt and Edvard Munch.
58. I laid a rose on Albrecht Duerer's grave in Nuernberg.
59. I have visited Jim Morrison's grave in Paris

, and my son was named for Jim and James Brown
, as well as for my dad (and, it turns out, many of his forebears!)
Get on up!
60. I want to visit Keat's grave in Italy.
61. I dragged my 3 year old son around Keats' house in Hampstead!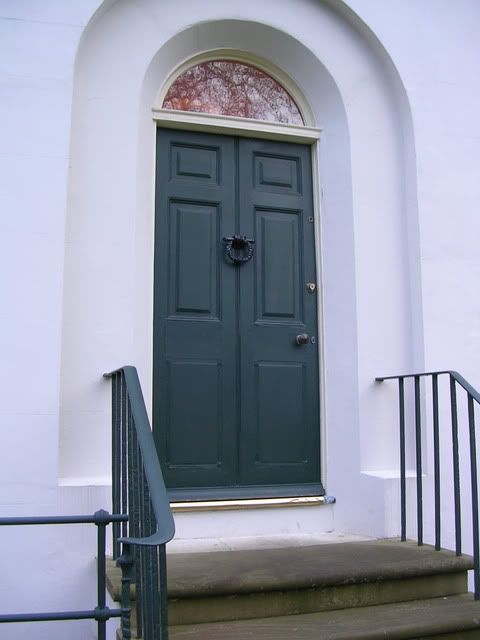 62. I dragged my 3 year old son around Dickens' house in Holborn.
63. I despair at how uncultured he appears in his teen years!
64. I wish I could work in a voluntary capacity in animal welfare.
65. I was involved with British tv programmes to help the long term unemployed into work.
66. It was terrifying, and we only made 6 programmes!
67. I was involved for 2 years with staff exchanges with the German Civil Service.
68.
I spent 6 weeks working in Duesseldorf when my son was 8.
69. If I hadn't met my OH I was bent on a career as a teacher in the Royal Air Force in Germany.
70. My dad spent 12 years in the RAF.
71. I was conceived in Aden while my dad was in the RAF.
72. My mum was 17 when she married my dad.
73. She was 27 when she had me.
74. I was 27 when I gave birth to Grizzler!
75. I am not a 'girly-girl'.
76. I wish I could have been an actress.
77. I wish I had had the gift of being able to sing - See 95.
78. I feel European and not English, as such.
79. I speak French.
80. I speak German.
81. I speak un poco Espagnol.
82. I still have a lovely German penfriend, Silvia - Now we e-mail - 30 years' on and still going!
83. I sort of abandoned a French boyfriend at 17 (he was a little older), because I was terrified of the commitment he wanted of me, and the fact he wanted me to spend my summer looking after his aunt's children while he had a summer job as a petrol pump attendant. He was a bit of a male chauviniste, and I am a bit of a feministe... not a good match! I honestly hope his life turned out wonderfully.
84. I met GJ next when I was just 19. Go on, say it, you know you want to, "Awwwwwwwwwwwwwwww..."
85. I was an au pair to an aristocratic family in Paris when I was 20.
86. I still lurk on t'Internet to follow the paths of those babies I looked after, L (newborn) - who was adorable, and F-G (aged 2), who was a terrible-twos nightmare.
87. I have worked as a Council Playscheme Leader. We had a sandcastle building competition one day - It was pouring with rain and a blistering gale - It was the summer - One of the parents complained that his daughter had lost a sock and plimsoll when the tide came in. I thought he was lucky he still had his daughter - We were that chaotic!
88. I want to retire early to France; I want to look after a bunch of animals and indulge my (maybe?) grandchild(ren) then!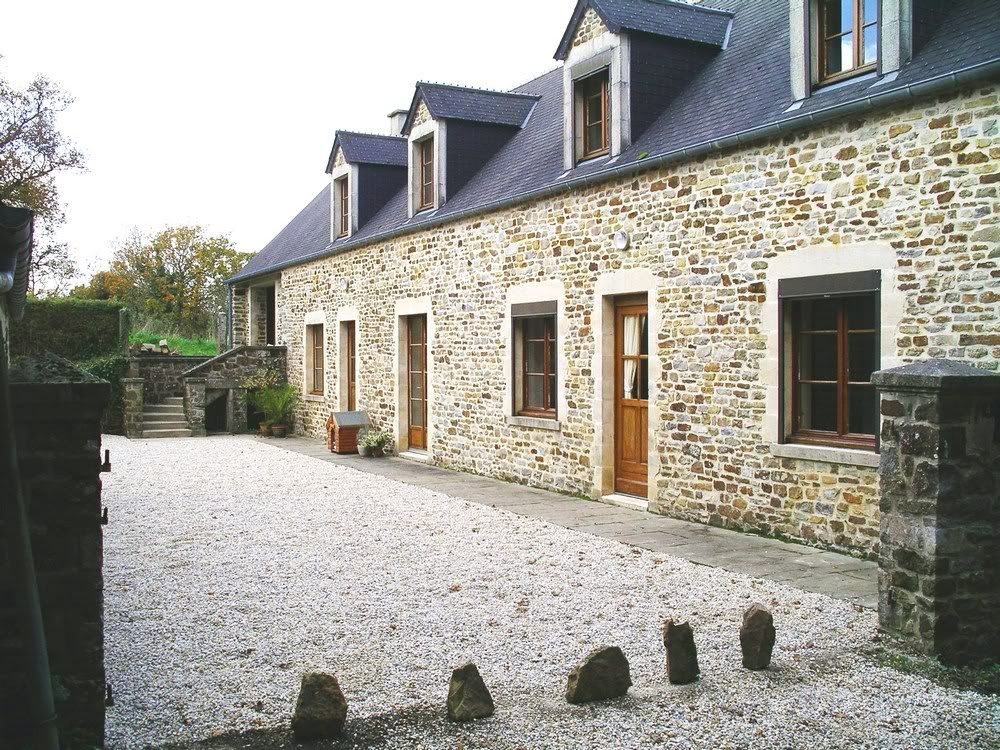 90.
I am a terrible cook, partly because I am out of practice, partly because my OH cooks so well, and partly because my kitchen is a wreck and only one ring on the cooker works!
91. I am a real cineaste! I don't mind going to the Cinema alone, but don't do it as often as I would like.
92. My most favourite film is Practical Magic.
93. I have godchildren I don't see enough of...
94.
I sometimes resent really pretty women whom men fall over to help - Their path in life always seems so much smoother, or is it just me? I never show my resentment by the way, like I say I am 'nice', and someone did tell me once that "Nice is under-rated as a quality in people!"
95. I am rushing this now, so I can go off and watch American Idol
- It is my only weakness...
96. I love the sea (but not to sail on it).
97. I was brought up beside a fishing community with all the ensuing tragedies of lost lives - And I wonder where my sailing on the sea fears come from!
98. I do not like my in-laws very much - They don't like me and I don't understand them. I have tried... honestly!
99. I have never skiied or snow-boarded, but I have fallen off skateboards and bikes many times.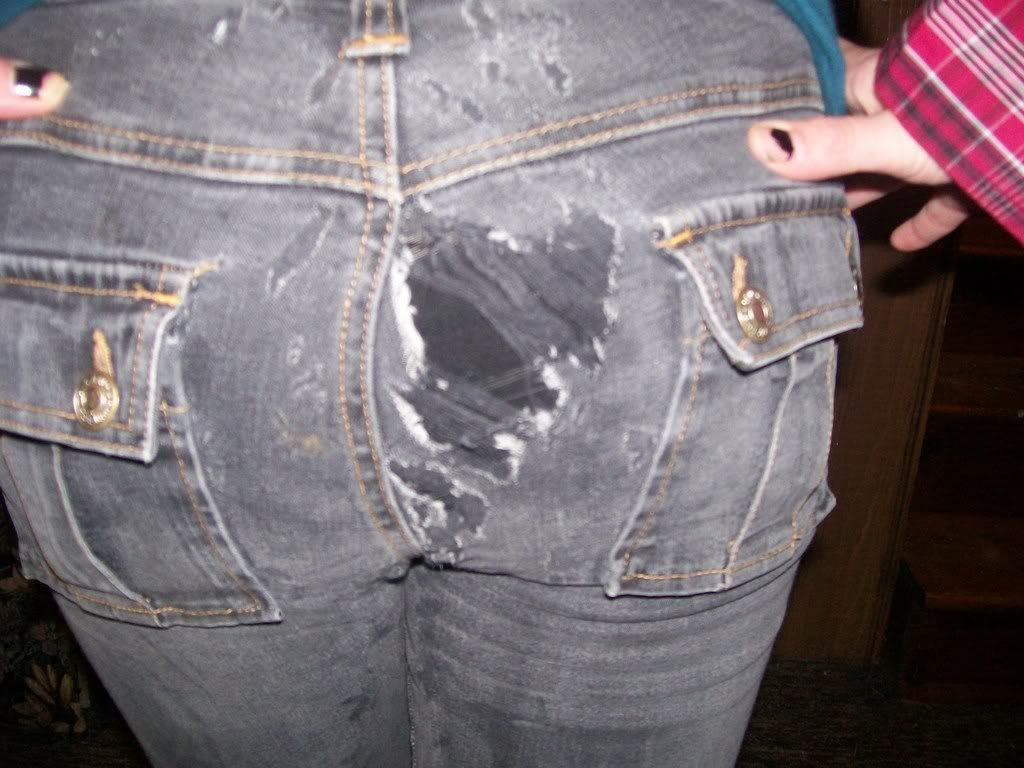 100. I abseiled once in my teens and loved it!
I have noticed a trend here for doors and a surfeit of ambitions and unachieved career goals here - I know other people who have planned to do lots of things with their lives, and you recognise how our options do diminish as we grow older... I'm not in any way bitter, I feel it's just a part of growing up, that you settle for things sometimes... We all have to make compromises sometimes...
I think it's easier for young people in some respects nowadays - They can (indeed have to, world economy-wise) move from different job to different job, and across continents, particularly Europe. This is good for them, but I guess never easy...
And in conclusion, after all these words, here's something really rocking from the 80's, the fabulous Cameo and Word Up
Or, this is a rockier live version from Arsenio Hall - Enjoy!
Have a great Saturday all of you who cross this portal!