Something light for today, just right for a Sunday afternoon. How better to spend part of Sunday than tucked up on the sofa watching your 'feelgood' or as I like to think of them, 'comfort' films, or movies?
This is another Meme, plucked from a plethora of blogs I've noticed.
The idea being that you pick your favorite film for each letter of the alphabet.
The rules are, (but I think I broke them), that you ignore all articles ("a", "an", "the", "le", "la", "les", "der", "die", "das", "il", "gli", "el", etc.), unless the entire title of the film consists only of those articles, or the word, as used in the title, is not an article, e.g. the word 'Die' in Die Hard would only be an article if the movie had been in German. In the rest of the title, ignore additionally such words as: "and", "&", "in", "of".
If such words are included, use the next word in the title for sorting.
I also chose more than one film - I have never been one for rules, if I can bend them safely, or without anyone finding out...
Go ahead, it isn't easy, have a go! Enjoy!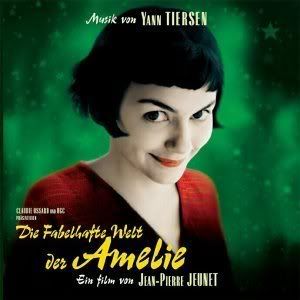 Amelie
(and for the HORROR schtick all the Alien movies!
Got to love Sigourney Weaver!)
Blade Runner (and Black Hawk Down, both Ridley Scott)

Camille Claudel
(and Chocolat)
(Mrs) Dalloway (!)
Eat Drink Man Woman (Ang Lee)
Fargo
Gosford Park
His Girl Friday (also Howards End)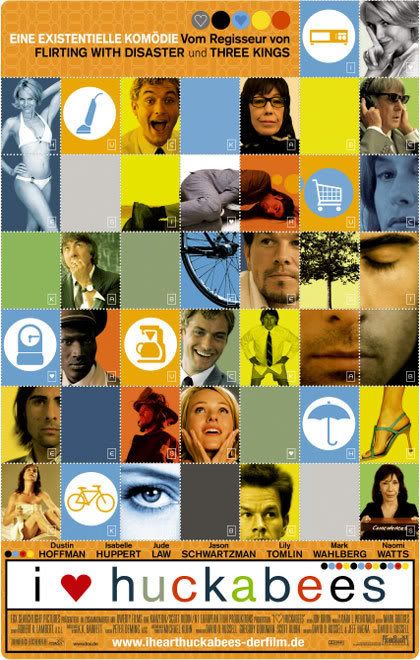 I Heart Huckabees
Jamon, jamon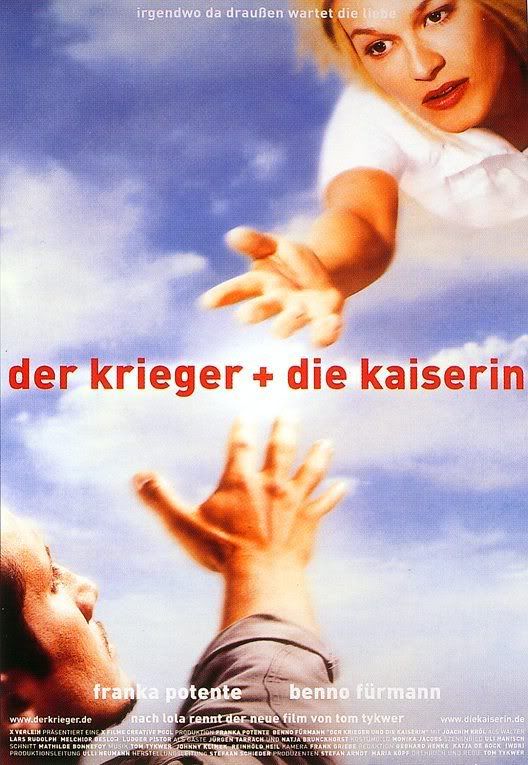 (Der) Krieger und die Kaiserin (Tom Tykwer) (There are masses of Bollywood movies which start with 'K', did you know that?!)
Little Miss Sunshine
Mr Blandings Builds His Dream House (and, for Christmas viewing, Mousehunt)
North by Northwest
Orlando
Persuasion, oh and Practical Magic, of course, oh and The Piano, how could I forget!
36 Quai des Orfevres (Depardieu and Auteuil, who could ask for more?)
Rebecca (and in French, Romuauld et Juliette, again with Auteuil)
Sense and Sensibility (and Singin' In The Rain for any Sunday afternoon!)
The Draughtsman's Contract (and actually Tremors!)
Unbreakable
Volver (but I just watched this for the first time earlier this week, and I love Pedro Almodóvar, but coming first is Les Vacances de Monsieur Hulot!)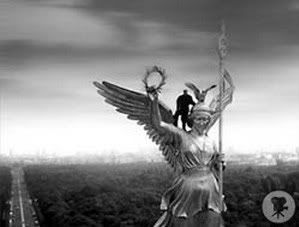 Wim Wenders' Wings of Desire (and for the enchanting colours, good for grieving, I found, What Dreams May Come)

X-Men (hey, this isn't easy!)
You've Got Mail
Zelig
(but also Zulu for my dad!)