After yesterday's marathon, I shall be happy if there's anyone still out there reading this - I promise to be swift! I typed marathong there - Wonder what that would look like?!
Today, I am tagging myself with a short Meme, I spotted, um...somewhere...
6 Things That Make Me Happy...
1.
Music:- I don't listen as much as I would wish, and don't know why. Music can lift my soul.
I sing appallingly, caterwaulingly, in the car, in the house, to favourite songs on the radio. Singing is good for my heart and my mood, and especially if it's live music. I've made a New Year's pact with GJ to go to more live gigs this year - I don't care if we are the oldest liggers in the audience, or the mosh pit - I'm going! Er, once me back's fixed...
2.
Reading: I love to spend time luxuriating with a good book, sometimes one of my comfort books. Reading has taught me much about life and the lives of people.
A lecturer of mine, Kelsey Thornton, (he wore capes and floppy hats to lectures apparently - Before my time though, sadly... it would have been fabulous!)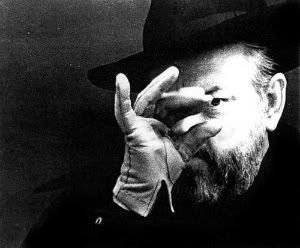 ...once told a hushed auditorium: "Literature is the quintessential essence of life..."
I think it is, and I'll fight you if you tell me it's not!
3.
I could not live without Human Contact, or should I say, positive human contact...
"'Tis the human touch
in this world that counts,
The touch of your hand and mine,
Which means far more
to the fainting heart
Than shelter and bread and wine.
For shelter is gone
when the night is o'er,
And bread lasts only a day.
But the touch of the hand
And the sound of the voice
Sing on in the soul always".
by Spencer Michael Free
4. I am happiest when I am with and amongst animals - See my about me -
Alpacas,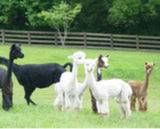 Goats and Sheep can make me squeak with delight. I love dogs, but have not owned a dog since leaving home for College - I would really love to be adopted by a dog or dogs. If I ever had the time and space, and would like a German Shepherd, a Bedlington Terrier, and two Dachshunds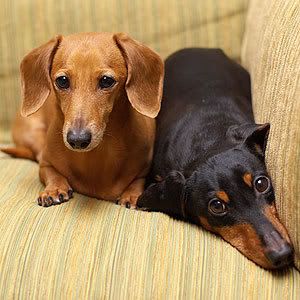 , but he/they might fight with this one my cat:
I will settle for the two dachsies in time, and more cats, and a goat!
I also love wildlife and birds, but not to keep, as such - Although I keep getting GJ to stop the car in a nearby village where someone keeps emus!

5. The art of creating things makes me happy - Whether in my beloved Stained Glass Art class, writing stuff, as in blogging, is fun; Making new friends here has given me a huge boost in confidence and contentment... Thank you, bless you!
6. My family and good, good friends - Nuff said!
They are my rocks and my comforters...
I'm not going to tag anyone, this is just for fun - If you want to pick it up yourself for a quieter day, please feel free to do so?
The usual rules…
Link to the person who gave you the award. If you want.
Post the rules on your blog.
List six things that make you happy.
Tag six people at the end of your post and link to them. If you want...
Let each person know they've been tagged and leave a comment on their blog.
Let the person who awarded you know when your entry is up.