Did I say miniscule meanderings, please forgive me - I've never been one for the old adage, 'Less is more...' A favourite French teacher of mine once said that my French essay sentences went on and on and that my writing style reminded her of Hemingway's - Although flattered, I think she meant that I wrote a lot and used loads of commas! I could never do the bullfighting thing 'though, in spite of all that drama and fab colour, I could never condone cruelty to any beast, so I guess I'll never be a great writer - Sigh!
So, having introduced you to the Audrey side of my personality, I ought probably to introduce you to the other members of my coterie - My menage a trois, in the best possible sense:
There is me, the career civil servant - with the word 'career' echoing into a deep, deep cavern here... Teetering over mid forty, still trying to find out who I am in this world, still feeling like a gauche teenager at a wedding, while trying to appear all grown up and sophisticated - Who am I kidding? I rather resemble a mid-life version of The Honey Monster:
I drink too much wine,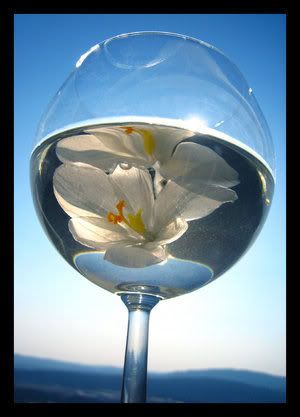 spend too much time with my friends, Ben & Jerry,
and probably spend far too long on the Internet!
My OH is Gibberjonathan, GJ, for short - This was the name my late mum gave to him when I was still in my teens and he had just turned 21, and I spent much of my time when not studying, gibbering!

Seems such a long time ago now, eons away in fact...
GJ is a computer buff, who treats me like one of his customers, i.e. with scorn and in a patronising manner. It hasn't put me off, and thanks to those of you so far who have supported my start in blogging, and things like how to do an umlaut! It's nice to be among friends, rather than feeling as if I'm always on the losing team on University Challenge!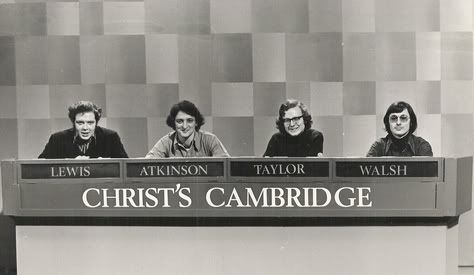 I think that's rather the winning team... Anyhow, GJ has been tremendously loyal and supportive to me over the years, particularly through two family bereavements, and has become in many ways, my rock - To quote the late Lady Di. More of his tales and adventures later, I guess.
Our final close family member is Grizzler: Male, Caucasian, on the edge of 17, student, slacker, social whirlygig, lanky spawny get! I love him more than life itself, as only loving parents can do, and in return he eats his own weight daily from our groaning fridge, demands money with feigned menaces, and plays the drums (like Dave Grohl - loudly) in what once passed for my hallowed dining room - Now it's his music room and I dare not overstep its portal...
Grizzler earned his name while still in nappies. He was born prematurely in Raigmore Hospital in Inverness, while snow lay on the ground, and suffered from colic and a little bit of jaundice for several, several months. None could soothe his grizzling, and we all walked the floors for months to calm and quiet his wails. So Grizzler stuck; Grizzles or Griz for short!