Okay, so where were we? Can you even remember... Do you even care?!
Oh yes, the glass hadn't come on the right van for my big front windows, (Think of a sunroom-type of space - Big panes of glass - Nightmare!)... and so the Knights of the Round Wagon Wheel... (- Trust me, it's a biscuit in the UK, Australia and Canada, and Photobucket has not a photo of them for love nor money, although it does have pancake-wearing rabbits or guinea pigs, (whatever he was), to symbolise I Ching apparently, don't ask me why...) ...have to come back again today to finish their really hard-working job.
Honestly, they have been lovely...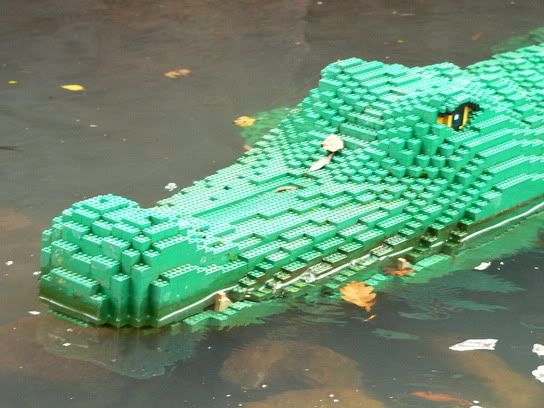 Only thing was, at one point yesterday my front porch looked as if it had been built out of plasticene and cardboard when the windows came out, and before they were re-fitted anew... I observed the men, wrestling manfully with huge panes of glass, against the whirling and whistling wind that abounded yesterday... That, and they were dodging the low-flying military aircraft which whizz through the skies a couple of times a week, which terrify those not accustomed (as we now are) to their screams and death-defying stunts.
And... My front door had arrived, complete with a letter box (not as ordered), and my back door arrived without a letter box (not as ordered). The postie only delivers to the back of our houses, and never in a million years will I be able to persuade him to make special dispensation just to deliver my junk-mail, Disposable Contact Lenses and Assorted Final Demands...
Cue much intake of breath from the Knights, some whistling tunelessly through teeth, and one of the guys hauling a hacksaw out of his back jeans pocket and making me a letter box sized hole in the back door, (I couldn't watch, there was actual blood!), in fact just in time for the Postman's delivery, leaving me with a letter-sized hole in the front door - Albeit, I am assured, temporary...
Oh, and plaster has been falling down around my ears in chunks, now the windows are almost in... I am now awaiting the arrival of a hallowed bricklayer... He will attempt to put back some of the outside plaster render on the house (covering the 1900's bricks), that assorted Mensch have knocked off while putting in the windows... My garden is full of UPVC debris, the men are full of coffee, my house is full of decanted clutter in each and every room, and it's been like a scary extended visit to the dentist what with the drilling and hammering going on...
If I don't post much over the weekend, m'dears, it's because I have offed the lot of them, stashing them all under the space in the front garden allocated for a patio at some point...
That, and the fact that my staples supposedly come out later today at the doc's, and GJ works from home on a Friday mainly, which means I am left gnashing and whimpering for the laptop, as he needs it... "...FOR ACTUAL WORK, FHINA!"
And, back to Oracles, for La Wiki wasn't keen yesterday to be left so in the lurch, however, she did seem to enjoy the hearty sight of as many men in the house... I think she's been a little parched in the Temple for quite some time.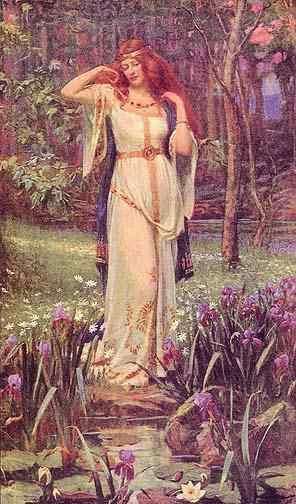 An oracle is a shrine, temple or sanctuary consecrated to the worship and consultation of a prophetic god. The person who transmits prophecies from a deity at such a shrine is also called an oracle, as is the prophecy or revelation itself.
Oracles are usually presented in the form of an enigmatic or ambiguous statement or allegory. E.g. "Socrates is the wisest of men." "A great king will achieve victory." Such statements can have several meanings, with a greater chance of being interpreted as accurate than if they were more precise, such as "Socrates has seven toes" or "Cyrus will defeat the Persians at Salamis on Tuesday."
A belief in oracles is linked to the common human desire to know the future.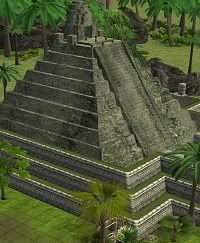 "In the migration myth of the Mexitin, i.e. the early Aztecs (they were British biscuits too once, but again I digress!), a mummy-bundle (perhaps an effigy) carried by four priests directed the trek away from the cave of origins by giving oracles. An oracle led to the foundation of Mexico-Tenochtitlan. The Yucatec Mayas knew oracle priests or chilanes, literally 'mouthpieces' of the deity. The Books of Chilam Balam were ascribed to one famous oracle priest who correctly had predicted the coming of the Spaniards and its associated disasters".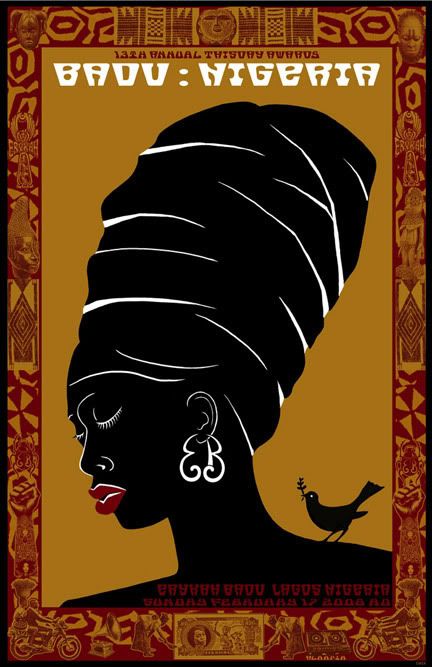 "The Igbo people of southeastern Nigeria in Africa have a long tradition of using oracles. In Igbo villages, oracles were usually female priestesses to a particular deity, dwelling in a cave or other secluded location away from urban areas, and, just as the oracles of ancient Greece, they would deliver prophecies in an ecstatic state to visitors seeking advice. Though the vast majority of Igbos today are Christian, many in Nigeria today still use oracles.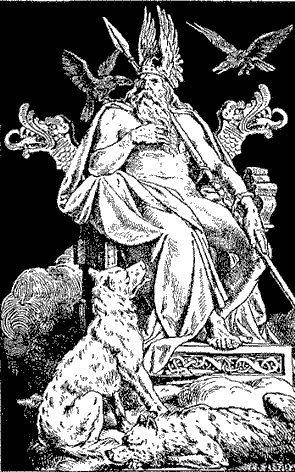 And "In Norse mythology, Odin took the severed head of the mythical god Mimir to Asgard for consultation as an oracle. The Havamal and other sources relate the sacrifice of Odin for the oracular Runes whereby he lost an eye (external sight) and won wisdom (internal sight; insight).
"In Tibet, oracles have played, and continue to play, an important part in religion and government. The word "oracle" refers to the spirit that enters those men and women who act as media between the natural and the spiritual realms.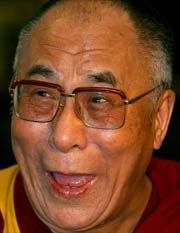 "The Dalai Lama, who lives in exile in northern India, still consults an oracle known as the Nechung Oracle, which is considered the official state oracle of the government of Tibet. The Dalai Lama has according to custom, which has endured for centuries, consulted the Nechung Oracle during the new year festivites of Losar. Before fleeing from Tibet however he consulted the oracle of Dorje Shugden. Another oracle he consults is the Tenma oracle, for which a young Tibetan woman is the medium for the goddess. The Dalai Lama gives a complete description of the process of trance and spirit possession in his book Freedom in Exile".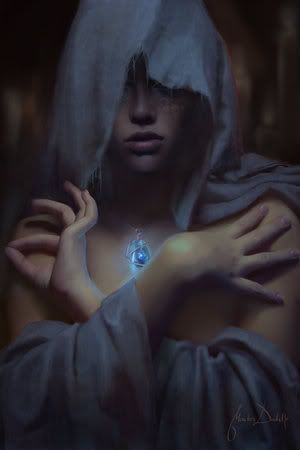 So, there you have it, mes braves, the Oracle and the Oral Tradition, in a nutshell...
Oh yes, I said I was going to hold forth on "Schadenbloggen"..., didn't I?
Schadenbloggen is a term coined by moi to denote the tendency to believe that we are not worthy, we are not worthy! We toy with jacking it all in (blogging/breathing) and hiding back under the deep eiderdown from whence we came...
Or is that just me?!
We all do it - We look at those brilliant published authors, who still seem to have enough lead in their pencils and energies to blog - How do they do that? Do they pin their wayward children or teens to the walls with duct tape?!
We gawk at fantabulous pictures and paintings, fait a la main, bien sur - Beautiful - And we reserve nothing short of damning disdain for what we see as our own meagre and pitiful efforts.
We see a talented bloggerista's photographs, and wonder how anyone so super-human can breathe the same air as we mere mortals, and we cry over our own paw-stained and fading polaroids showing broken family ties, and even more hideous Christmases. Or frightful fashions (mainly mine!), and we cry, "Why not me?! Why can't I have a life as wonderful as theirs? Why am I not as funny as X, Y or Zee; Why can't I write as well as him, her or the Guinea Pig?!"
Basically, we don the hair shirt of our penitent, pious forebears and we flagellate our skin with lashes of cloth; We cover our heads with ashes, and we regard our images in the Mirror of Disney's Wicked Witch, asking our reflections why we aren't as good...as worthy...as fabulous...as rich...as lovely...as talented...
Schadenbloggen. Name it, and notice it, and please stop it... It's as simple as that, honestly...
There is room enough in all of Blogland for thee and me, and him and her, and it, and the dog (Henry The Dog, among other very esteemed woozles), and the cat (Protege's Batcat), and the She-Weasel...(La Belette Rouge), even the sainted Cochon de Guinea...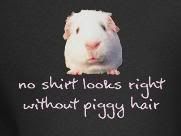 We all have something to offer, a voice demanding to be heard (on many days - It doesn't have to be every day, guys), and something worth saying...
I looked for the science for what many bloggers say they were and are feeling - If you look hard enough out and about, there's always someone there before you with the facts - Just as with the term, Schadenbloggen - I should have checked before I thought of that, but wasn't to know...
(Apparently Schaden Bloggen means when you follow someone's blog whom you do not like - )
There are some of us here who have trouble keeping up with people and blogs we know and love, never mind those we hate!
Anyhoo, I found someone who had 'been there, done that, got the Tee-Shirt, and the stains!' They had already posted something on t'Internet that had captured the Zeitgeist of what bloggeristas are feeling. Et voila!
"After a lot of soul searching, you realize it's not a waste of time but it (blogging) can be a time waster. So (and this is where the you becomes I, except for the record, it always has been) you decide to join a revolution of sorts. A way of bringing it back to the beginning. You vow to blog for yourself, to post when you want to and to not feel guilt if you can not comment on others' sites.
Because let's face it; There's a good chance everyone else is thinking the same thing and that's what a community is all about, right? Understanding? Reaching out? Moving forward?
So join this community and find others who understand. There's life to live out there, y'all. One forgotten blog post at a time". (
Source
)
What I mean is keep on keeping on. You will always be good enough, even if the voices in our heads argue otherwise... If you want to take a break, a breather - Do so, and don't worry too much that your close followers and friends won't be here when you get back - We will... with all of our hearts.
Allez, mes dahlinks...
Finalement, in case you haven't met her yet, this is my sister, Epona... Well, she's strictly Wiki's sister, for she is/was also a Goddess.
I'll tell you about her some other time...