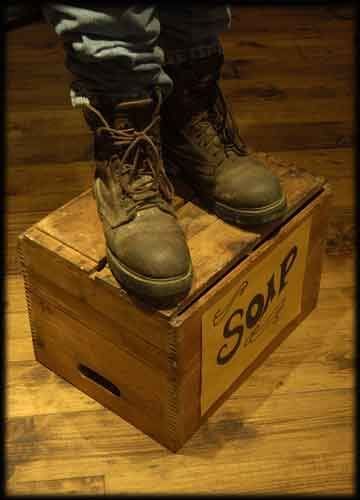 I'm on a bit of a soapbox today, and it's a very valid one that you might like to get on too!
Firstly, however, I'd like to acknowledge the very lovely, sparkly crown I have been fortunate enough to be given by the wonderful Diane over at
Diane's Addled Ramblings
. Diane is a gifted writer, warm and truthful, vulnerable and extraordinary, and she is to be treasured; I love her with the bits of my heart that Saz over at
Fat, frumpy and fifty
doesn't have! (And not to forget
Braja
, for if you have not experienced her vivid tales of living in India, then you have not lived!)
Diane received this unique crown from the inimitable Braja, and in turn has asked to share it with me, which is just so darling, I am about to gush!
It's the Queen of All Rambling Award, and I am allowed to timeshare it with Diane, and am as pink as my page, as I type, or more usually, ramble!
I feel like a princess, and I have so rarely felt that!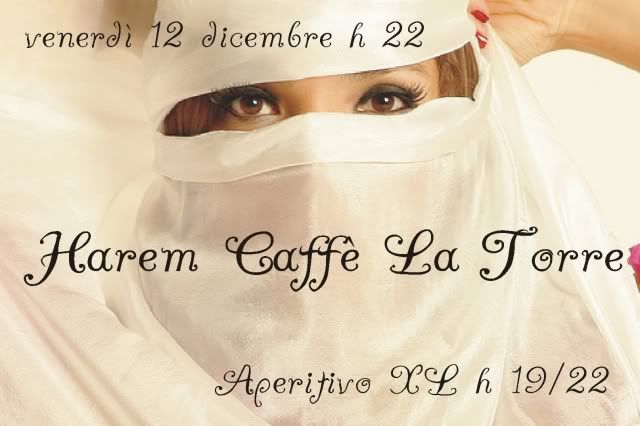 Please go visit with this denizen of beauties if you have not already. If not, you might find me leaning over you in bed one night, asking you exactly why...... You'll recognise me because I'll be the one in the beautiful crown!

And now wiping my proud tears, I shall move on to the reasoning behind the Write on! Respect the Blog! button on my sidebar to your right.
The groundswell of support behind this online movement stems from
this
dodgy article: "Danger online: Perils of revealing every intimate moment in the Times On-Line," which had many bloggers' venom up, to say the least!
Canadian,
Don Mills Diva,
was named in the article, and writing in her blog was misappropriated and twisted in a shamefully lazy piece of journalism, more worthy of the tabloids. The journalists involved aimed to disparage the Blogging Community, purely to 'puff' a new book on 'Cyburbia'!
I sense professional rivalry, and hissy fits from an editor more concerned at losing revenue to Cyberland, rather than any real dangers posed by the more sensible and sensitive blogger, which I think accounts for all of you whose blogs I have the pleasure of reading...
The article refers to issues when people have been too candid in their blogs, thereby potentially surrendering their privacy up to others, and where writers are spending more time blogging, rather devoting more time to face-to-face interaction... It talks about the dangers of being tempted by a baying audience to reveal more and more about yourself, in order to gain popularity and readership... The article implies, as many anti-blogging journos do, that we are unprofessional, with the capacity to dilute journalism proper...
Oh, grow up and put your dummy (pacifier) back in!
One thing I found of particular interest was set out in this paragraph: "But how authentic are blogs anyway? Are we totally truthful in them or partly acting? In an article in Psychology magazine entitled "The Decline and Fall of the Private Self", Jamie Pennebaker, Professor of Psychology at the University of Texas in Austin, believes that blogging has elements of theatre with people, say, blunting the edges of ugly revelation with humorous comment, always with an eye on self-presentation. "If you're writing and you know lots of people are going to be looking at it you're going to change things to make yourself look good."
For heaven's sake, these people are more deluded than I think they are if they believe for one instant that the majority of people we rub shoulders with in la vie quotidienne are not acting and dissembling!!! Sorry for the over-punctuation, it's that which marks me out as a non-journalist, I guess!
I have oft worked with colleagues who have admitted to me that they are not honest about themselves; They never let on to a boss, for example, that they are struggling with something, or that they don't understand him or her - They are not true to themselves, and in doing so, they only allow the best parts of themselves to be seen - This means of course that the more naive or absent boss believes them to be 'holier than thou', and they want to keep it that way...Thank you very much!
I think that is the case with the majority of folk in our throw-away, shallow and vacuous, fame-obsessed, 'Zelebrity Ruled' society.
Here in Blogland, Cyburbia, or whatever you want to call it, I am:
able to be thrilled by images and sounds from continents and towns I might never be fortunate enough to visit;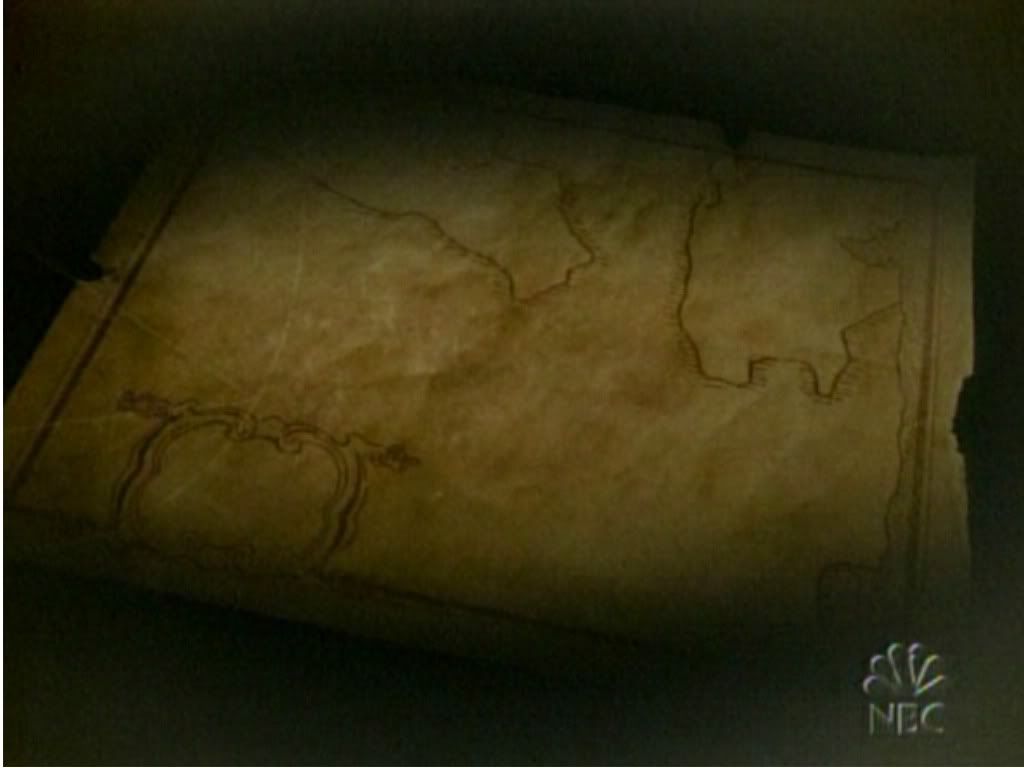 heartened by listening to others' experience of life, and boldened by feedback, which in turn helps me to become more self-aware and sociable, (when I am restricted pretty much to the home at the moment...);
I enjoy sharing parenting tips with younger parents, and more experienced parents, who are struggling (albeit often very comically) with life's stresses, and who might just benefit from my own lessons learned; 'There by the grace of goddess Wiki go I', and all that... and I may learn much from them!
I enjoy light-hearted banter across generations - This experience is priceless to me now that my own access to more mature and more wise folk has been cut off by the sad departures of my own loved ones;
I enjoy sharing similarities, lives, loves and some madness (mine!) with kindred spirits - These are often people who are not 'ten-a-penny' in my experience, and whom I might never have had the great good fortune to encounter in 'real life' because of the distances that separate us;
And above all, I am here because you make me ponder and muse, smile and cry;
I enjoy the fellow-feeling of a circle of excellent writers and raconteurs; Above all you people make my day!
I did mention I was getting on my soapbox today, didn't I?
Don't be overly alarmed, it doesn't happen often, and I won't be burning any bras, for fear of creating a public hazard!
As Don Mills Diva said in her blog on Friday 30 January, "I want you to speak up and tell the world that you and your writing and your blog deserve respect; from the Times On-Line, from the mainstream media and from every one of the millions of so-called "professional" journalists out there who have mused about whether blogs ruin journalism.
Here's the button and the code: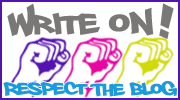 Throw it in your sidebar and then maybe write a post. Write from your heart about what makes you and your writing and your blog worthy of respect".
Incidentally, in the right to comment box on the article, Mary Ellen from Richmond, USA wrote:
"Don't you understand? We people are tired of being numbers in a society that could care less about who we are! We are stating that we are HUMAN - with lives, and thoughts and feelings! We are MORE THAN A NUMBER and MORE than a statistic! This is a type of HUMAN REVOLUTION & it's necessary".
And,
Steve from Essex wrote:
"Silver linings-
- Typing has revived from its 1970s nadir.
- Putting thoughts into words is more stimulating than vacuous TV viewing that drained time in the 1980s
- Posterity will know more of the pre-war generation (from letters), nothing of the 1960-80s (communications by 'phone) and more about the present (via e-mail and blogs)'" More perhaps than ever before... And why not?
Blogging is shared treasure...