On another, much-loved, blog, we were asked to tell the tale of a pen that we love to try to win the wonderful prize of a book chock-full of astounding stories on the subject of Valuing Diversity and a nice pen - Within the book's leaves there nestles a piece of valued writing by the wonderfully clever
Diane, of Diane's Addled Ramblings...
To my mind, Diane is never totally addled, or 'caravanned', as I might term it, (please see comedy clip by up and coming comedian, Michael McIntyre), nor does she ramble without intent, (at least nothing like I can do, but we share a lovely Crown for Rambling - As you can see over there on the right!
...So here goes... I am an English civil servant, have been for twenty-three years later this year. Although I've had the pleasure ~ Can you hear the groans from where you are?! - of working in a variety of different departments and locations; Always moving on before I am caught out, rapped on the shoulder, and uncovered as the sham that I am, all these departments of government work in very similar ways...
As for pens, once the tools of our trade, before the advent of computers, cheap, (not even as wonderful as French Bic), tawdry ballpoint pens are the order of the day, and are kept under sturdy lock and key by stealthy, Jobsworth store clerks for the precious commodities that they are...
In fact, it got to a point in some offices I toiled in, where you practically had to prove that the pen was empty of blood before you could be granted the unadulterated pleasure of a new pen!
I kid you not... When it comes to the 'public purse', they abhor waste...
One day, I espied the pen of my dreams... It was clenched firmly, but gently in the left hand of a colleague from a Partnership Against Drugs... The dappled high-noon sun glinted sparks off its silvery titanium torso... It had a chunky top consisting of red and orange rubber, highlighted with silver markings... To me, it was full of desire, akin to the Aston Martin of pens, with red and orange rubber 'Go-Faster!' stripes hugging its powerful midriff... Talk about a six-pack!
I held my breath...startled by its allure. The pen whispered of so much promise. When I had it in my possession, I too would be enchanted, transformed, changed into an other-WORDly being... Bright and Beautiful...
I wandered carelessly into The Pen Shop, eyes darting back and forth in the harsh strip lights. I eschewed cheaper versions of my prize, handing over crisp, cold, hard cash to the 'Dealer in Pens'... And then ink flowed from the smooth rollerball like fragrant water from a cool mountain stream, and I penned succinct meeting notes and neglected To-Do Lists more fluidly, more intelligently, as if I were borne to it... My writing right hand felt more comfortable than it had ever done, cushioned by the rubberized coat... I tend to press down heavily when I write (I do nothing by halves...), so you can often read my writing on another page, as if it were braille... This pen freed my spirit and my aching hand.
I cherished this instrument of beauty for two long years, caressing its mild steel and feeding it black and blue refills as its mood took it. It travelled with me, securely nestled in an assortment of functional seasonal handbags... This pen was my other self, and others in turn coveted its smooth and sexy grace, its promise. It escaped from my too-large handbag on one occasion, on a day when my boss was giving me a lift, and it travelled home with him. His bright teenage daughter almost stole it away from me - It was love at first sight for her, she had gasped with excitement, he told me, and the pen's siren song wove its bitter-sweet web around her too... This is what the company website says about my pen...
"Still based in Hamburg, the company imprints each piece with a red ring, which in German means "Rotring". Rotring has always been the choice of free-thinkers everywhere. Unique people have unique ideas, and want to express them in unique ways. With clean elegance and unsurpassable quality, Rotring's new writing instruments are part of their world. Their subtle contours and clear lines combine functionality, writing comfort and style. Rotring writing instruments are designed for individuals who play an active part in life. Rotring writing instruments are part of the fun! Rotring pens are sought out by those who understand the power of the written word and who have the sheer grit and determination to bring their goals to fruition..." ...That speaks to me, I am entranced by the smart and sleekly seductive marketing elf.
Are you?
And so... Recently, while I was still working, the last refill gulped to an end, and I dragged myself up the moving staircase to the original Dealer to re-ignite the pen's bright flame, to restore its energy and vitality... In hushed tones, echoing from the clear crystal counter, the assistant leaned towards me and told me a tale that would halt my wild heart...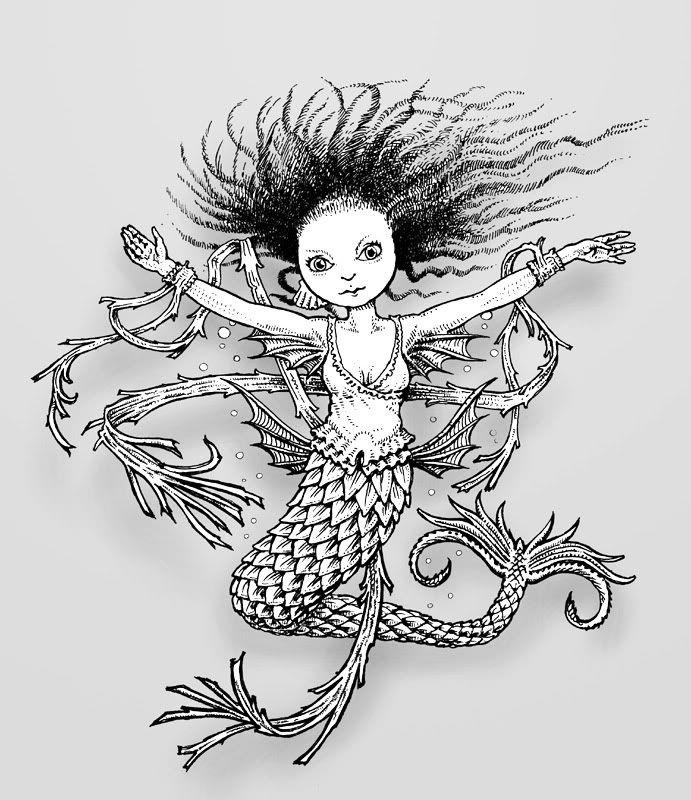 "I'm sorry, but Rotring have been subsumed into a bigger - Inferior, but really well known, American Global Corporation... They have stopped making the pens... I know, they were really popular; They are lovely pens, they write beautifully, don't they? But they only want us to buy and stock their already established merchandise... These are their refills. Let me see if one will fit... They tell us that they do."
She could not have toyed with less mercy with my sword, my implement, my love... The refill implanted in it, like a rogue seed, I left the shop almost in tears...
I have not been the same since that moment... I found that the ink did not flow nicely, and the rolling nib now scratched across paper as if it were a too-old feather quill that needed sharpening. The ink was thinner, cheaper meaner, less vibrant...
...Now, I am considering ink therapy... What th-Ink you, mes dahlinks?! Can you satisfy my cravings, my addiction to ink?
And thank you, in the meantime, to the wonderfully prescient Saz, from never
Fat, Frumpy and Fifty
, who kindly parcelled to me a pen of golden crystal mirrors accompanied by am amber sequinned notebook which helped to brighten my day, and loosened my frantic grip on the pen that can now never be... Thank you so, Saz - Sara - 'You're the poet in my heart, never change, never stop...', as La Nicks tells it... and lo it was so.