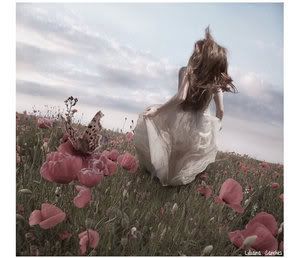 A little bird sent out by the hallowed Temple of La Wiki tells me that dear blogging Braja of Lost and Found in India, who was in a horrible accident last week in Kolkata, India, is today preparing to travel to her home to convalesce. Jahnu, Braja's Danish husband will need to be in hospital for some time, but is strong and fighting. News of their driver is not known.
Mes bloggy chums, I don't just want to keep focusing on the negatives, the near-tragedies of our lives, the what ifs and never minds, but it appears as if we are constantly coming up against adversity... Yesterday offered the news that the gifted English actress, Natasha Richardson, is in a critical condition in a hospital in New York, following a fall on beginner's slopes in Canada.
Natasha is my age, and is married to Irish actor Liam Neeson. They live in New York and together have boys aged almost 13 and 14. Sometimes, these things don't bear thinking about...
Adversity - Noun, hardship, trouble, distress, suffering, trial, disaster, reverse, misery, hard times, catastrophe, sorrow, woe, misfortune, bad luck, deep water, calamity, mishap, affliction, wretchedness, ill-fortune, ill-luck...
Today, once more, I am taking us into the world of advertising, and only because I was intrigued from the start by the music used in this ad for a credit card...
Looking up from the ol' blogging tippy-tappy, I saw this wonderful man on crutches, performing devilishly artistic leaps and jumps, shimmying up and down stairs and railings, and riding a skateboard. The flow of this man's movements and the modern beauty of the shapes he was able to throw captured my attention...
This is what La Wiki has to say about Bill Shannon, who is sometimes called the Crutchmaster: "...Influenced by breakdancing, hip-hop, silent film aesthetics and disability culture, Shannon's unique hybrid of movement defies gravity with devastating style and grace.
Diagnosed at the age of 5 with a rare form of arthritis that affects his hips, Shannon dances on crutches, and has developed an extraordinary vocabulary with impeccable timing, fluidity and body awareness.
Bill Shannon is known internationally as a conceptual, interdisciplinary performance and media artist. He considers his work rooted in street/club culture and informed by the fine arts. He is widely recognized in the dance/performance world, the underground hip-hop and club dance scene as well as the disabled artist community. Shannon was recently honoured with a John Simon Guggenheim (2003), and holds a BFA from The School of the Art Institute of Chicago.
His performance and video work have been presented nationally and internationally over the past ten years".
Bill Shannon is five years younger than me. His is an example to us of what to do with those lemons that life sometimes cares to throw at us, which La Wiki doesn't quite get to bat away with her pikestaff, non?!
Please watch the clip, or if you would prefer to look at Bill's dance-oriented work without the advertising, just type his name into Google or Youtube.
Tell me if his style does not make you go, "Wow!"
If you just want to listen to the music track, try this - It is a Northern Soul classic by Don Thomas, Come On Train... (Remixed by Ian Parton)
(Visa Europe's new television ad, created by Saatchi and Saatchi, starring Bill Shannon. Life flows better with Visa 60 second version Find out more about Bill
here
.
Bill's visual and multimedia art have been exhibited in contemporary museums, galleries and fairs in the U.S. and Europe. Shannon's video installations have been presented at Douz & Mille in New York (2008) ArtDC in Washington, DC (2007), Kiasma, Helsinki Museum of Contemporary Art in Finland (2005), at the Tate in Liverpool, UK (2003), and the Headlands Center for the Arts in San Francisco (2005)).