Mes dahlinks, this is my 100th Post...
Cue applause... Bring on the plus-sized strait-jacket, the dancing men, and some wax crayons...
Please, get my cell ready and, do you know, they do not allow sharp pointy things here in my padded cell up in the bat-encrusted belfry of creepy Crawford Towers...
So here are 100 Things About Moi in the fashion to which we have become accustomed when one reaches one's centenary... Me and Bloggus Nuttus both, and nary a wrinkle between us, I'll wager!
Let's start -- Have you read Jane Eyre, mes bloggy chums?
1. I am The Madwoman In The Attic...
2. I have my very own Mr Rochester, in that he does keep me very short of money, much as a Victorian employer of a governess would... Especially when we are on holiday, when he hoards the folding stuff as if he were auditioning to play a modern-day Mr Scrooge...
3. I am A Woman Of No Importance.
4. It's worth repeating that I took my blogname from Oscar Wilde's least well known play... They're filming it this year, with the ever-fabulous Annette Bening.
5. When I started writing my blog, I was at home with undiagnosed but scarily painful leg and back problems, and it is likely I was feeling a little sorry for myself, so the name felt very me...
6. I have a habit of feeling sorry for myself... Sometimes; I blame being an adult orphan...
7. ...And I do suffer from the mortal sin that is Envy of other People's Lives...
8. I also suffer from scaly skin - Dry Eczema - My dad also had it. Do you think it's divine retribution for my mortal sin, or am I perhaps transmogrifying into a lizard?! If that's so, do you think I could make more money in a travelling show?
9. I am a vegetarian. I eat no flesh...
10. With the exception that I choose to eat Mussels (usually Moules Mariniere) whilst on holiday - My OH says I'll eat anything that hasn't got a face... or whiskers...
11. I love Christmas and all its promise...
12. I love giving presents, however small, and seeing the recipient's face shine if I've got it right...
13. In another life, I'm a professional buyer of the right gift for the right person...
14. Here are some favoured awards which I have treasured recently... They are over there in the right hand sidebar, and I am most grateful to the lovely people who thought so well of me that they left me little offerings - Much as I do on the Temple Steps of La Wiki, as you well know...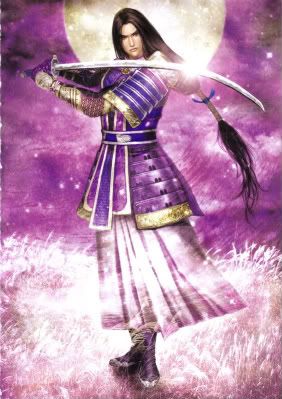 15. Sisterhood Award. This came into my loving arms from the fabulous Artist Unplugged... Please go check her out. She means a lot to me; I am an only child, and I once discussed with a girl from a similar background to me, how much only children look for meaningful sibling relationships in others all through their lives. ...This is true.
16. I am most proud of my sisters who are scattered across the globe, and who I love with a deep, bloggy passion...
17. Diane
18. Blognut
19. Braja
20. Clippy Mat
21. Pinklea
22. Saz
23. Meredith
24. Ann
25. Deb
26. Lola
27. Ladyfi
28. Rosaria
29. Pen
30. Carolina
31. Woman In A Window and Carma
32. Michelle
33. For this award I must tell you my 5 addictions -- Ta da! Chocolate
34. Coffee
35. Wit
36. Wisdom and Learning (I can't count, remember?!)
37. Friends
38. Zombie Chicken Award
I received this fantabulous award over at The beautiful Blue Kimono from the wonderfully talented and elegant sallymandy, whom I shall forgive for loving la Birkin - The woman, not the Hermes handbag... Sallymandy said (much better than I...):
"The blogger who receives this award believes in the Tao of the zombie chicken - excellence, grace and persistence in all situations, even in the midst of a zombie apocalypse. These amazing bloggers regularly produce content so remarkable that their readers would brave a raving pack of zombie chickens just to be able to read their inspiring words. As a recipient of this world-renowned award, you now have the task of passing it on to at least 5 other worthy bloggers. Do not risk the wrath of the zombie chickens by choosing unwisely or not choosing at all..."
It's hard to choose five people to pass this on to. I follow all your blogs as I do because I love them and you make me smile, laugh out loud, and often want to hug you all.
Here are five and the reasons I've nominated them are between them and me:
39. Derrick
40. Dedene
41. Vodka Mom
42. Aleksandra - Sandra
43. Ann from Ann's Rants
44. A Heart for All Reasons
I can't even remember the backstory to this award - Forgetfulness is one of my sins... I think... This beauty came from the lovely Reasons to be Cheerful, 1, 2, 3, who makes adversity look like a cakewalk. Such a brave lady... I shall pass this on to five folk, if that makes any sense... Just because they are wonderfully brave and just wonderful...
45. Cynthia
46. Saz
47. Reggie Girl...
48. Moannie
49. Right back at Reasons - because she deserves it twice!
50. I know many of you don't do awards. I won't take offence if you put them away in a drawer never for them to see the light of day again... It's the thought and the love that counts...
51. Always...
52. The - Your Blog is Like My Coffee - I Like It First Thing In The Morning Award from Dumdad -- Many thanks, Sir! I am very much in awe of those who offer awards to others when they write like angels, and make their living with their art. This is not faint praise, and would you believe it that I blush fully like a real blonde would, so...
53. I offer this award up, as Bold Dumdad did, to anyone who hasn't got it and would like to treasure it... and because I send you my love, all of you who stop by my fiercesome rambling -- Please take it. Go on... I'm not even looking! You deserve it, because you put up with me!
54. I don't blog about my parents yet... Much... I still can't fully face staring over that precipice.
55. I love Monsieur Hulot's Holiday with Jacques Tati.
56. When I grow up I want to be an opera singer (I've got the bulk)...
57. A famous actress - But you knew that one... I could be a grande dame - I love Maggie Smith and Judi Dench - I saw Judi on stage in fact when she was very young - She lit up the stage and had such fantastic presence...
58. I'm finding this harder to do than I thought with my foot-in-mouth big gob...
59. I have blue eyes...
60. I have a ruddy kind of complexion - Attractive, non?!
61. My hair is mid blonde... It always has been, now highlights and sun-light make it twinkle.
62. My dad made me promise never to dye it.
63. So I haven't.
64. I have ugly fingernails.
65. I have ugly feet.
66. I have been needing to take toe nail polish off my toes for at least two weeks...
67. I can't really be arsed...
68. I'm like that.
69. Prone to the terminally lazy.
70. But I'm nice with it...
71. Really nice...
72. Unless I don't like you.
73. And then you'd be able to tell, by the expression on my face.
74. You can read anything and everything there...
75. I keep secrets well, if you trust me with them.
76. I like Real Ale...
77. And I'm a Guinness Gal...
78. And I drink wine, usually white these days, and less and less of that...
79. My secret and most deadly nibble is cheese and crackers...
80. As a child, I played the Vile Din... Badly.
81. I've been an au pair to a French aristo family. It was an experience...
82. I've been a Childcare Worker -- Briefly!
83. I've wanted to become a teacher since I was a little girl (I never was that little!)
84. I didn't because I failed Maths at school.
85. I went on to pass my Maths exam when I was 30, and I thought I might get made redundant and use the money to train as a teacher... I didn't do either
86. I can no longer use my dizziness in Maths as an excuse in life...
87. I've only had a handful of boyfriends in my life... and I am ashamed to have been responsible for abandoning a French boyfriend originally from Lille whom I met at my aunt's party and who looked like a younger and more handsome version of Eric Cantona.
88. I was only 17 - I was terrified of my whole life being dictated by his wishes and his religion... I sometimes wonder what version of me would I have been had I spent my life with him -- I might have been an Catholic engineer's wife, and much thinner, living in the north of France, with probably five kids and a great big extended family...
89. I feel I've led a bit of a sheltered life, but I don't feel I've missed out -- Does that make sense?
90. I am bored with me, I'm not that interesting a person... I hide here, among friends, terrified that you'll not love me if you were to meet me in the lizard-flesh...
Okay, ca va... Too much neurosis... and information - TMI!
91. Now I have space for 10 questions -
That I'd like YOU to put to ME
- the confident, bolshie, Franglais-speaking one... THAT Fhina! Allez, et merci mes potted shrimps! Mwah!
And, by way of reward, here are many feathery-soft kisses from the angels! I hope you can feel them.