Many warm thank-yous are escaping my quivering lips for the love, wisdom, bold sharing and sweet little questions that you kindly left for me yesterday, mes petits pamplemousses...
I have been back in the office again today, and felt slightly less daunted by the work that is awaiting my deft touch, and grain de folie... ...That is, at least until demain, morgen, tomoz!
Yesterday, I was a cheeky bism and asked some of you to pose questions to me, to enable me to climb to the dizzy bint heights of Number 100 of my Bloggy Doo-Dahs, in celebration of my 100th Year, er posting, here in Beautiful, Bright, Bountiful Blogland...
First up is darling Jinksy from the sweet and musically poetic, Napple Notes... Jinksy is such a wild one, and asked:
"What is the first thing you notice about anyone? Assuming you've never met them before, of course; Next time, does this one thing change? Ok - guess that's cheating, as it's two questions...or could you take it as two halves of the same one?!"
My response would differ if it were a man or a woman I were meeting, in actual fact... No sexism intended, but I find that a minority of men are only interested in a pretty face... And I haven't one... Fhina could never be described as easy on the eye! This bugs me no end, but it also enables me to work out who is interested in me and what contribution I have to make, as opposed to the cut of my jib, if that makes sense... So with some men, I wait to see whether they'll look me in the eye, or if they just look just about everywhere else in a room, avoiding my intense gaze... (I am told I give good body language!)
The second time we meet, I work out if anything has changed with how they regard me... Have I made an impression for all the right reasons, for example... Are they looking at me and actually listening?
If you are a man who appears interested me as a person, rather than as a potential mate, then I'll first of all notice your hands... Long, creative fingers are a giveaway, to the delights that lie beneath... Mind, my husband's hands look as if he is carrying bananas, so there's no backstory there!
And I am a real goner for friends of both sexes with a wicked sense of humour...
If we click on that dimension, you'll see me laugh like a loon, exposing my typically British toothful over-bite, and hiding my mouth with my hand... I almost wrote moth there, but I don't want you to think that I go everywhere in life armed with a suitcaseful of moths... I know you think me eccentric enough as it is...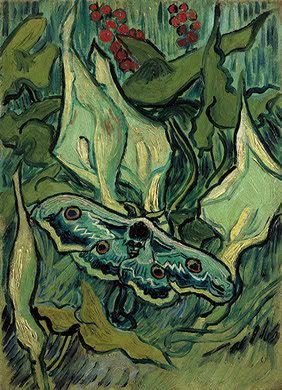 With women, I notice their eyes, which I feel really are the windows to the soul - Who said that? I also notice their demeanour,and again, do they hold my gaze, or is their mind on other things...
That's just the physical manifestation and first impression, of course; What I really watch out for is strength of character in women - A sense of humour, their warm personality - All at the same time...

Next up to the platform is the bold and beautiful Ladyfi. Beautifully entitled,
On A Quirky Quest with Ladyfi
, she is resident in Sweden, and so full of wisdom, common-sense and wonder. Ladyfi put this beauty to me:
"A question from me to you...mmm... If you planted your dreams, what would you hope would grow?"
Goodness me, such a tricky one, ladyfi! I think of all things I could wish for, I would request that my son would be happy in his life... I would not wish his life troubled with tragedy... I want the best for him, whatever he feels that is... I do not impose my dreams upon him, but I know that having a halfway decent career can help you towards enjoying some of the good things in life, so I try to encourage him to work as hard as his intellect allows, but we try never to harrass him to do so... And he is also prone to the terminally lazy, like his smelly old mum, so I can only hope, and continue to plant those seedlings, non?!
Next up to the gallow's pole is kapgaf - What a name, n'est-ce pas?! Kapgaf - no I don't know what it means either, writes like a clever angel that has fallen to earth, full of fun, but she has no blog, she just flits about making wise and wonderful comments, elsewhere, and particularly on Chairman Bill's blog... She is spoon-feeding us her talent in sparkling dribs and drabs, it appears...
Kapgaf said: Ma chère Femme Sans Importance,
"What is the best thing that writing a blog has given you?"
Blogging has given me confidence, and that has been a tremendous thing, because when I first came here I was shrouded in self-doubt and self-pity, and I found love which I did not come looking for... It is so true, I found real, lasting, honourable and fun-filled love and warmth from friends, whom I never expected to encounter.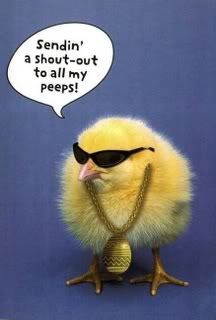 ...And I am just so grateful for that each and every day I come here to read and to write, and to sit and to swoon before such talent, beauty and loveliness. Honestly.
And, I can't say it often enough, mes bloggy chums - Merci, Thank you, Danke schoen, Gracias and Grazie... More tomorrow, mes dahlinks, bis bald!