Words of power are killing me
While the sun displays its' teeth.
All mockery is laughing
All violence is cheap.
She said...
"These are my guns
These are my furs
This is my living room."
"You can play with me there sometimes
If you catch me in the mood."
Savage
Savage
Savage
You savage...
She said...
"I have this unhappiness
To wear around my neck."
"Its a pretty piece of jewellery
To show what I protect."
She said...
"Everything is fiction
All cynic to the bone."
"So don't ask me to stay with you
Don't ask to see me home."
Savage
Savage
Savage
You savage...
I love this song, and the lyrics, I am not so enamoured of the vid... Watch what you will, or nowt at all today, mes bloggy viewpoints... Don't feel that you have to watch everything I post...
Our tastes will differ... We will have lots of things in common, I would guess, as that's what brings us together here, non?!
I don't know why some of my musical tastes are so stuck in the Eighties... Just thinking about it now, and trying to be objective, it was when I might have felt at my greatest potential... I was young... The world and life were ahead of me...
It was pre-Grizz... Pre-op... Pre-the disappointments of some of my opportunities at work...
And we probably felt as if we had the world at our feet...
David and Annie are a little older than me. David was brought up about thirty miles away from my home town...
Annie gets lots of attention, by dint of her huge talent, her beauty and her wonderful soul and inextricable sadness...
While Dave sort of beetles away at projects, production and soundtracks... Always interesting, always involved, always connected, still so-very talented and fabulous...
...Projects including, American Prayer (Barack's music video...), in fact, which I didn't know until just now when I keyed his name in to Youtube...
http://www.youtube.com/watch?v=oVi4rUzf-0Q
He co-wrote that song with Bono. Dave said, "
As an Englishman, I'm not an expert in all the intricate details of American politics. But as an artist, I understand how rare it is to inspire a connection to a bigger idea or purpose.

This video isn't so much an endorsement of Barack Obama as much as it is a celebration of all those who have picked up a sign, who have registered to vote and are working to make the world a better place. So as Senator Barack Obama ascends to the mountain top, let us not forget all of the others who for the past 40 years have sung anthems of change to make this moment possible!"

He's a really smart cookie, n'est-ce pas... And I am worried about the state of our country, mes chums...as we face potential considerable political upheaval and change...

La Fhina doesn't get political, does she? so, I won't...

I'll just say - Don't be apathetic, mes sweets... Register your vote and try in your life to make a difference...

Is he one of my eccentrics, you ask? Well, he wasn't, but I think he might qualify...
I love him dearly....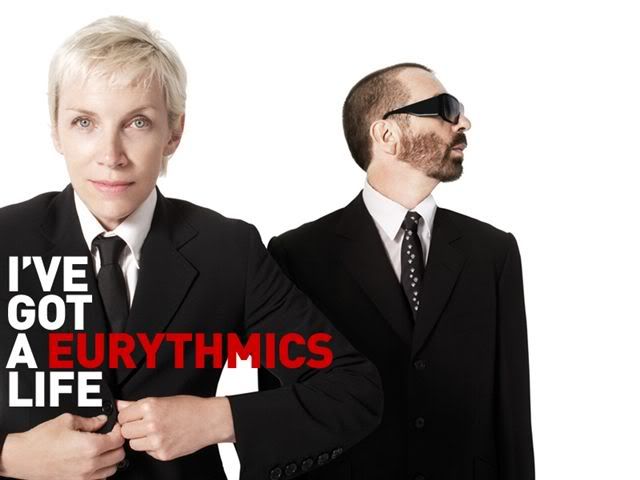 David Allan Stewart, often known as Dave Stewart (born September 9, 1952 in Sunderland) is an English musician and record producer best known for his work with Eurythmics. He is normally credited as David A. Stewart, to avoid confusion with another musician also named Dave Stewart.