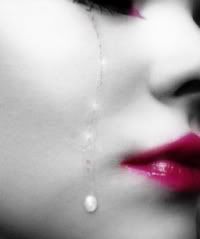 But words will never hurt me...
I is back mes bloggy loves, with an upset stomach to boot, so please wear that Swine Flu mask I know you've got at the ready - Try the desk drawer, I'm sure I saw one in there...
As you will be aware, I have been unable to blog, in spite of lugging my trusty laptop up hill and down dale - What passes for 'High Speed Broadband Connection' in modern hotels today is laughable...
So, I swam in the hotel's pool under the wingspan of green Liver Birds, I wrote longhand, I ate fruit and watched TV in my room - I visited the Albert Dock and the Superlambbanana - Don't ask - I'll get there later next week... And I missed you, I did - Lots and lots!
A toute a l'heure - See you soonest, mes sweethearts, and thank you for still visiting me, even while I was champing at the bit and Wi-Fi-less in the Pool of Liver! Much love - Mwah! Mwah! Hugs?! xxx
TIM ROTH
I can't do anything else. So if this falls through, I'm screwed.
WILLEM DAFOE
The worst thing is to get involved with people who aren't passionate about what they're doing.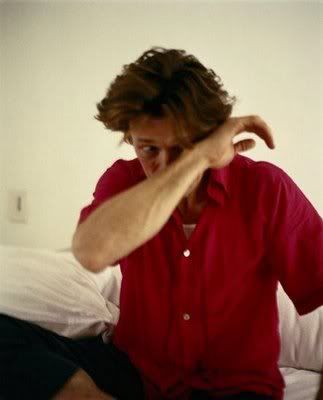 MICHAEL MADSEN
Encourage your kids' artistic side. Toughen up everything else.
FOREST WHITAKER
I'm an actor. And I guess I've done so many movies I've achieved some high visibility. But a star? I guess I still think of myself as kind of a worker ant.
LAURENCE FISHBURNE
I think of myself as being a relatively intelligent man who is open to a lot of different things and I think that questioning our purpose in life and the meaning of existence is something that we all go through at some point.
DUSTIN HOFFMAN
One thing about being successful is that I stopped being afraid of dying. Once you're a star you're dead already. You're embalmed.
GABRIEL BYRNE
From doing A Moon for the Misbegotten, I've learned that nobody's love can save anybody else. There are people who want to die, and nothing or nobody will stop them. The only one who can save you is yourself.
ED HARRIS
I made career decisions that came from the part of me who wanted to shun the limelight.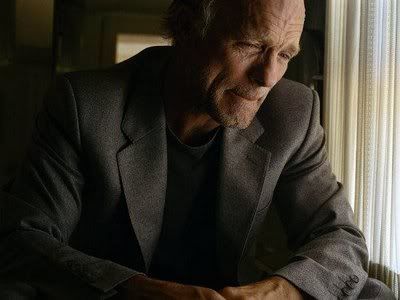 KRIS KRISTOFFERSON
Like a bird on a wire,
Like a drunk in a midnight choir
I have tried in my way to be free...