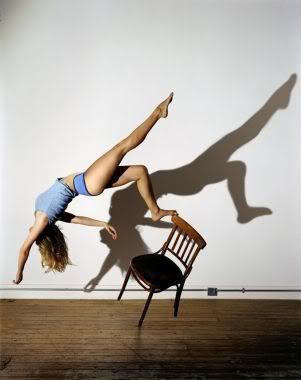 Sam Taylor-Wood makes photographs and films that examine, through highly charged scenarios, our shared social and psychological conditions.
Her work examines the split between being and appearance, often placing her human subjects – either singly or in groups – in situations where the line between interior and external sense of self is in conflict
In the celebrated film Still Life (2001), an impossibly beautiful bowl of fruit decays at an accelerated pace, creating a visceral momento mori.
Taylor-Wood has also explored notions of weight and gravity in elegiac, poised photographs and films such as Ascension (2003) and a series of self-portraits (Self Portrait Suspended I - VIII) that depict the artist floating in mid air without the aid of any visible support.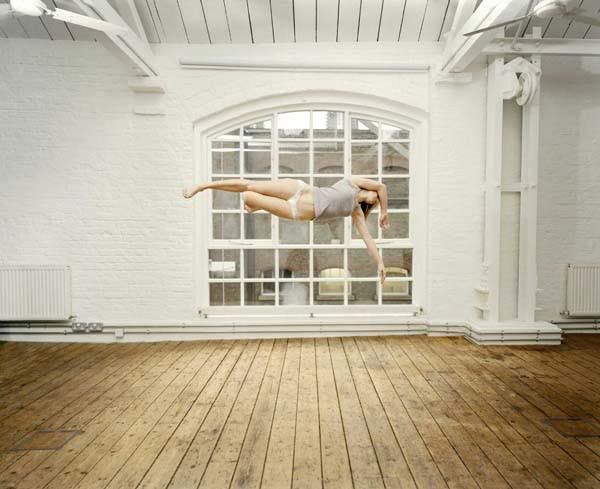 Sam Taylor-Wood was born in London in 1967 and has had numerous group and solo exhibitions, including the Venice Biennale (1997) and The Turner Prize (1998). Solo exhibitions include Kunsthalle Zurich (1997), Louisiana Museum of Modern Art, Humlebaek (1997), Hirshhorn Museum and Sculpture Garden, Washington DC (1999), Museo Nacional Centro de Arte Reina Sofia, Madrid (2000), Hayward Gallery, London (2002), State Russian Museum, St Petersburg (2004), MCA, Moscow (2004), BALTIC, Gateshead (2006), MCA Sydney (2006) MoCA Cleveland (2007) and the Contemporary Art Museum, Houston (2008).
All text courtesy of White Cube...
When Sam Taylor-Wood isn't to be seen driving around with a young man half her age - and why should she not when her Gallery Owner ex- is seen on a yacht squiring Lily Allen, she's a talented and interesting British artist...
I was aware of the buzz around her work... Her film of the sleeping(?) David Beckham, capturing his beauty, and so not his budgie-startling voice, had captured the Zeitgeist... People seemed interested in seeing famous people in peculiar and unusual situations...
I recently wine-blogged, and posted two pieces in one day by accident... Those of you who caught my Big Boys Don't Cry posting, showing famous men, actors, in truthfully depicted sorrow, before I deleted it in error, are lucky...
Some of Sam's images for me hark back to mediaeval portraits and still-lifes... And when I visited the Baltic art gallery in Gateshead a few years ago, and saw her pictures of these fabulous and famous men crying their hearts out, it entranced me thoroughly...
I hope you might find something in Sam's art to love too, mes bloggy Surrealistes, something that whispers softly to your gentle souls...