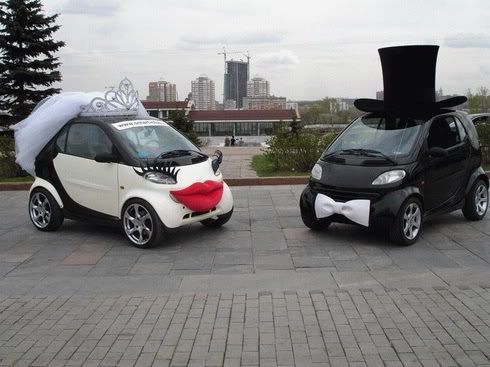 What's Fhina up to today? She's been on that darned Youtube again... And she knows we hate it... And it takes ages to look at the pictures; And we scarcely have the time these days...
Anyhoo, tant pis, I am inviting you to share with me these celebrations, exclusively chez moi, and with about a million others...
I just find these clips of the bride and groom and their wedding guests carrying out a FlashMob kind of happy spectacle for the delight and delectation of their guests to be inexorably beautiful and joyful...
Here are ordinary folk, not dancers or entertainers, taking part in something that is funny, happy, wonderful and amazing...
Is it because it's Fhina's 23rd Wedding Anniversary weekend that you find her sobbing tears of joy into her half-crumbling wedding bouquet...?
Non!
It is because, in a world full of post-operative relapses and misery, pain and suffering, whines and whinges, unending doom and impending death, (sadly, my much loved uncle... He of Crawford fame), I needed something joyous to bolster me from sticking my head in the gas oven... ***
And these darlings offered it...
Please tell me what you think, and I hope I bring a smile to your beautiful faces today...
Remember, I love you...
(***And we haven't even got a gas oven, so let no Plath-like worries overtake you there...)
By the way, I'm not recommending the music here, although I do have a soft spot for Gorillaz - It's simply the unadulterated joy of the dancers that has moved me...
1. The wedding of Jill Heinz and Kevin Peterson starts with a quality entrance dance to Chris Brown's Forever...yeah, forever. It took place at a Church in Saint Paul, Minnesota.
2.
Mammothian Surprise Group Wedding Reception Dance: The wedding party "spontaneously" breaks out into a group dance at Thryn and Gabe's wedding. The dance was choreographed by members of the wedding party and kept a secret from the guests until the moment it began.
(Music by Gorillaz)