Barring the chandelier, which I adore - This is practically my study at home... Book-lined and fusty-musty... I only wish for a Victorian velvet chaise-longue, probably deep-red in colour, to rest upon, perchance to peruse a much-loved story, or two, or three... and to snooze behind the wooden Venetian blinds from the glaring, eye-watering heat of the day.
Where was I?! Day-dreaming again, non?
So, if you can, raise a glass of a crisp white to more of the tales that shook my universe...
Madame Bovary, Gustave Flaubert's first novel, published in 1857. Apparently one of Time magazine's 10 Greatest Books of All Time, together with my next choice, this deals with passion and torture, everyday life and love and longing, and denial. Read it, and understand some of the shopaholic lessons we ought to learn today, mes bloggy fashionistas. Realistic and funny, shocking and terribly triste.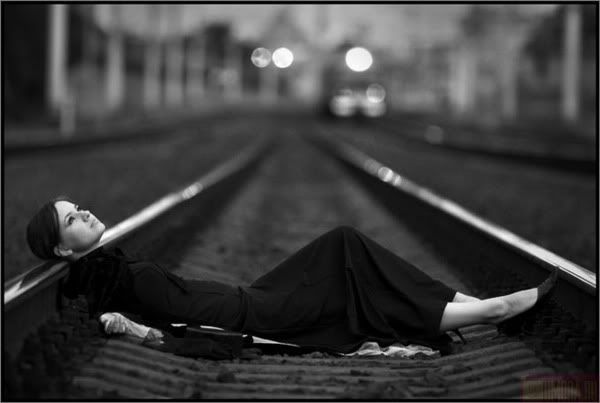 Yes, it's Anna Karenina. ...Striding modernism and realism, this charts the life and, did I spoil the ending for you (?), death of beautiful Anna Karenina...
Exploring the themes, courtesy of ma soeur, la Wiki, of, "hypocrisy, jealousy, faith, fidelity, family, marriage, society, progress, carnal desire and passion, and the agrarian connection to land in contrast to the lifestyles of the city", a must-read, even if you never get to read War & Peace, you must try this novel.
I once spent an enjoyable afternoon on a train between Edinburgh and Inverness, translating the French parts of the novel to a tall, dark and handsome fellow passenger, who also happened to be reading the same edition as mine. Only, I was slightly ahead of him in the novel, almost finished, and he knew no French... Was he flirting with me then, in that moment? I am afraid I was too young and naive to notice, and probably also too married!
Ah, the age of rail and romance... Oh, and novels! Focus, Fhina, focus!
Speaking of which, 1989's A Woman's Guide To Adultery by Carol Clewlow an author who lives in North Shields, reveals much about women's thoughts, their struggles and their, sometimes hard to comprehend, deeds...
It is not a novel in praise of adultery; Far from it, the novel explores the difficulties of maintaining a feminist viewpoint with the associated morals about never cheating on the 'sisterhood', while also searching for love among men. You might not always agree with the heroine, but you might share a piece of her heart, as la Joplin once said...