Here, leaving my favourite books aside for one moment, I wanted to blog about the books that everyone says they've read, but hardly anyone has...
A la recherche du temps perdu, by Proust. I've followed in Proust's footsteps. I've dipped a Madeleine cake in a cup of tea, and I've stayed in an apartment in les Roches Noirs in Trouville, a hotel which Proust stayed in during his holidays in Normandy, and which Monet painted beautifully. But I haven't read his novel, neither in French nor in English. But I tried. Once!
War & Peace
That's two. Are there any you can add to the list, mes bloggy mischief-makers?!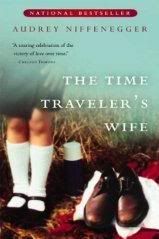 Back to my reading list, I loved The Time Traveler's Wife by Audrey Niffenegger (2003), even though it took me two goes to read it. And I wonder how they will succeed with the film of the novel, and I'll bet it fails to do justice to it, as most movies do...