If you love someone enough in this rollercoaster, ghost-train, rumbling cake-walk, that we call life...
You can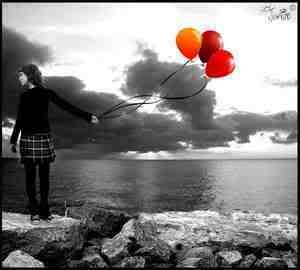 Set them free...
(I guess this goes for Parenting Teenagers too?! You have to learn to let go of them a little bit at a time, it seems... Exponentially, in fact...
Ooh, that's a big word for Fhina these days... I almost choked on it!
Grizz is planning to take his Third Driving Test later this month...
Wish him luck!
Meanwhile... Me?
Oh, I'm sitting in a darkened room somewhere, rocking back and forth in an attractive way, of course, and clinking worry beads together, plus those Worry Dolls that you can buy from Developing Countries. My pockets are filled with them! And I'm fiddling with a rosary despite not being of the Catholic persuasion, (but I always imagine, like some Literary Grande Dame in the style of Baudelaire or Maupassant, that I'm likely to undergo a Deathbed Conversion, while sipping a whiskey tumbler filled with Bach Flower Rescue Remedy), bien sur!