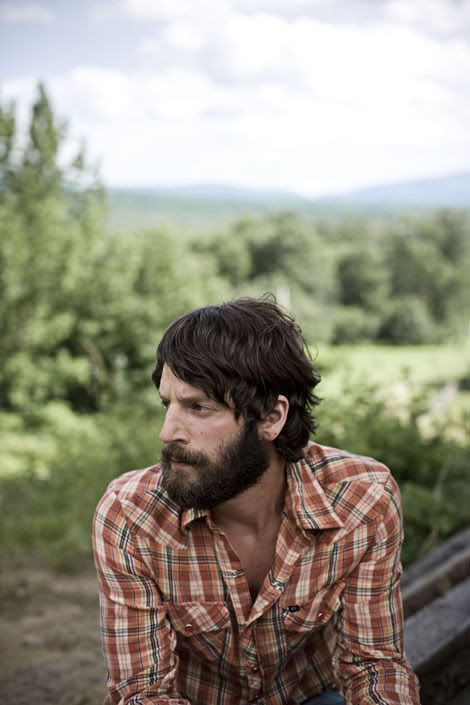 Raymond Charles "Ray" LaMontagne (pronounced /lɑːmɒnˈteɪːn/) (born June 18, 1973) is an American singer-songwriter who lives on a farm in Maine with his wife and two sons. Reportedly, one morning at 4 a.m, when he heard a Stephen Stills song, "Treetop Flyer" LaMontagne decided to quit his job at the shoe factory, where he worked 65 hours a week, to pursue a career in music. He has since released three albums, Trouble, Till the Sun Turns Black and Gossip in the Grain.
I saw Mr LaMontagne last Wednesday - Do you see my heavy eye-lids? Fhina's never out on a weeknight! Not only did I mislay/never receive my ticket, I also had to blag my way in past the Box Office Gals showing my online confirmation and my Driver's License! It worked...
Except the long queue of folks trying to enter the concert hall thought I was trying to skip the queue. If it'd been a Motorhead concert I could've been lynched!
Fhina likes to cut it up rough, to live dangerously to the depths of her Wild Heart...
In reality, I'm pretty reserved and English-polite, so I was very red in the face at that point...
What is there to say? As ever, Ray was entertaining and life-enchanting, enigmatic and generous to others and his fans... He even thanked us all for paying to come to see him in such difficult economic times...
He was supported by Ethan Johns, his producer and son of the legendary producer, (of The Eagles, The Beatles, among others...), Glyn Johns. Ethan was very cool and talented, but he was playing to about a dozen of us in the audience. Why do people do that - Not turning up to see, often very wonderful, support artistes?
Josh Ritter followed, performing to around half of the audience as it turned out, and I was blown away by him and his band... I bought his latest album in the interval, and I've been listening to it ever since.
In conclusion, what better than to listen, while Ray sings to you of Trouble and being saved by a woman, with his heart and his soul?