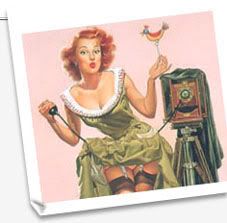 Goodness me, Tuesday's was my 301st post!!!
Like I say in my about me - If you don't like exclamation marks, don't trouble Fhina's dolphin-door-knocker!
Anyhoo, today I'm in London - Did I hear you say, 'Again?!'
I could be anywhere when I have to go to London for work reasons - Really... I rise at a Godforsaken Darkened Hour, squish myself for over three hours on a freezingly air-conditioned train packed with businessmen shouting about how important they are, I disembark at King's Cross, crush into a Japanese style Rush Hour Cramtheminasmanyasyoucan Train, until I am jettisoned onto a work-rat-infested platform somewhere close to Big Ben...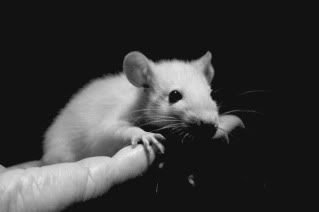 I'm then sandwiched into a window- and air-less room somewhere in the bowels of the Government of the Day while people snarl their way through policy developments, sneer about how well they're doing and snark everyone off - I eat sandwiches with dry, curling crusts that stick in my throat and sink sadly to the bottom of my grumbly stomach and toss down a dark liquid that might at one time in its existence have been coffee and then I fall asleep full of stodge at what seems to be the conclusion of my usual eight hour-ish working day - I wish...
I sleepwalk through the afternoon's meeting and then I look forward to the pleasure of the whole journey in reverse, elbowing tourists, children and the weak and frail out of the way and I fight the morning's arrogant businessmen (all earning at least 12 times as much as me) for a seat on the train home...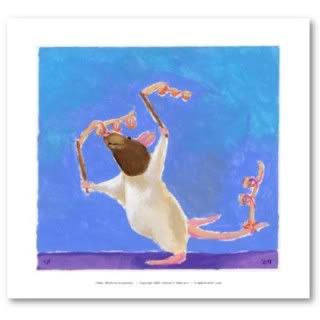 Eventually, when it's dark once again, I attain the womb-like sanctuary that is Chez Fhina, I snarl at the Teenage Terrorist, grimace at GJ, eat something quick and non-wholesome that he shoves before my sniffing snout, tip myself into a vat of white wine (enjoy responsibly) and crawl into my pit, bolstered by soft animals in the form of two bats (one brown and smiling, one Hallowe'en Vampire species) and one rat (Dutch)...
Envy me? No! But I do know that I am lucky to have a job and my reasonable health and I'm not in the Armed Services somewhere fighting bravely for what seem like lost causes, and I do love lots of my job and every bit of my life that I share with you. It just all feels like a little too much on the run-up to Chrimbo, with my bad-bug virus still getting me down and wearing me to a wornfrazzle and the man-child hankering after Call of Duty 2 (sold out in a store near you) AND a car (because-he's-passed-his-driving-test-after-all-and-what-was-the-bleedin'-point-of-paying-all-that-money-to-put-him-through-his-test-when-we-won't-buy-him-a-car??!)
YIKES! Pass me a bit of cheese someone?
Like the Bold Beautiful Suldog says, 'Soon with more better stuff!'
In the meantime, maybe you could have a little bop to my son's favourite at the moment - Florence (and the Machine, re-mixed by The XX (apparently!)) re-doing Candi Staton's 'You Got The Love'...