With The Sound of Music...
You know what it's like when winter comes along, and you just want to wrap yourself up in an eiderdown of an evening, never to venture out into the dark again...
Well, this week, I pushed myself out of my seasonal, duvet-enhanced, comfort zone, because my lovely friend who's about to leave me to fend for myself in the office, gave me a ticket to come along to see a famous stage musical with her and her sister. (Her teenage daughter had decided that she desperately needed to get some media coursework completed, rather than accompany her mum to the theatre - Honestly, teens can be damaging to your health - They should come with words of warning stamped across their foreheads, I swear...)
I was born and raised with the musicals of the Fifties and Sixties... My own mum was of that generation where your problems could be solved, or temporarily eased, by tootling off to the Wallaw Cinema to watch Nelson Eddy and Jeanette MacDonald, or Howard Keel and Doris Day, strut their stuff and exercise their vocal chords,...
So, armed with passports to get us into Sunderland from Tyneside, (if you're local, you'll know about our cities' urban rivalry, and occasional warfare - All based on Football!), we set off after work for the bright lights and the phosphorescent gleam of the Sunderland Empire Theatre.
I am sixteen going on seventeen... La, la, la la-la, la...
Did you know? According to Lady Wiki, herself no stranger to the Silver Screen:
"The Sound of Music
was the final musical written by
Rodgers and Hammerstein
; Hammerstein died of cancer nine months after the Broadway premiere".
Climb Ev'ry Mountain...
"Details of the history of the von Trapp family were altered for the musical.
Georg Ludwig von Trapp
lived with his family in a villa in Aigen, a suburb of
Salzburg
. The real
Maria von Trapp
was sent to be a tutor to one of the children, not a governess to all of them. The Captain's oldest child was a boy, not a girl, and the names of the children were changed (at least partly to avoid confusion: the Captain's second eldest daughter, the third of the seven, was also called Maria). The von Trapps spent some years in Austria after Maria and the Captain married – they did not have to flee right away – and they fled to
Italy
, not
Switzerland
. Maria von Trapp is said to have been unhappy with the movie's portrayal of her husband as having been cold and stern prior to her arrival, which she and their children strongly dispute".
Edelweiss, Edelweiss...
"During the
Cold War
, the
BBC
planned to broadcast
The Sound of Music
on radio in the event of a
nuclear strike
on the
United Kingdom
. The broadcast would be part of an emergency timetable of programs designed to "reassure" the public in the aftermath of the attack".
And there was something wonderfully and timelessly reassuring about this musical - Stepping o'er into the past where the threat of invasion, the Anschluss, was greater than any of our usual, petty mortal, concerns...
Doe, a deer, a female deer...
I found myself humming along to all of the tunes - Being transported back to when The Sound of Music was on everyone's TV at Christmas... When we pulled our crackers along with the charming children, kitted out in their curtain-ware...
High on a hill stood a lonely goat-herd...
And the film and its songs have become iconic.
But this Maria won a nation-wide BBC competition, judged by Sir Andrew Lloyd-Webbed Feet, to be a 21st Century Maria... And Michael Praed was a compelling and believable Captain Von Trapp.
It was wonderful.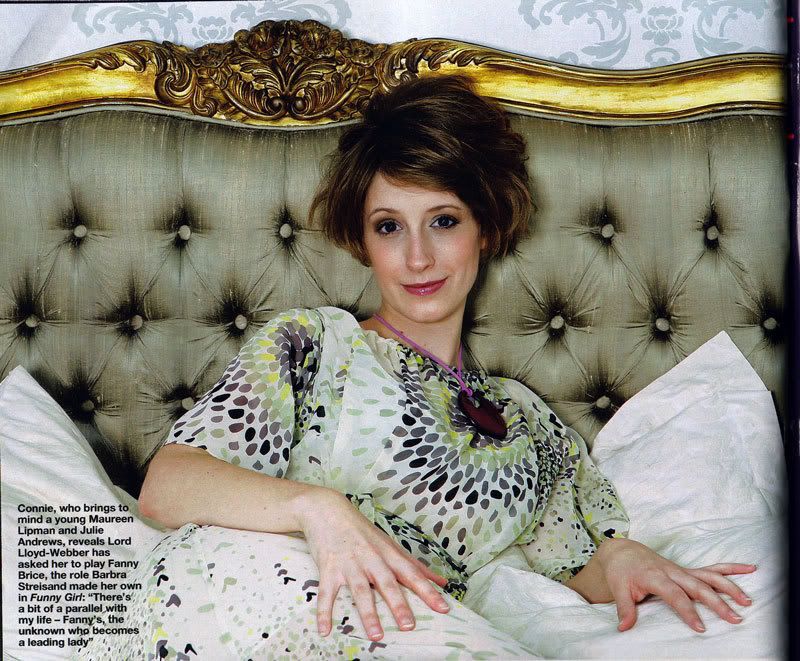 So long, Farewell, Auf Wiedersehen, Good-bye...