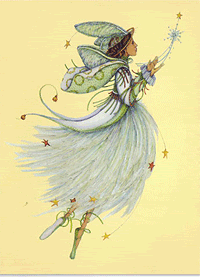 Please forgive so morose a post so close to fabulous Christmas, friends... This is the time of year when we are pressed close to loved ones, suffering from cabin fever with long hours indoors, squabbling over turkey remnants and over-heated mince pies. This is a time of stress for so many people, scumbled together with family members they can only tolerate at the best of times, forced to feel like they're being something they're not, dissembling their true natures. and straining against the leash of 'must-dos ', 'must-haves', and 'Oh, just put up with its...'
On Friday last week, I was at my office's Christmas get-together. Traditionally, they're called a 'Tamasha...'
It was an opportunity to see friends who'd left the office for good this year, as our service continues to down-size to the size of a Kylie. Almost without exception, everyone looked ten years younger, thinner, more fit and more tanned... My bestest friend, Pamlette, was there and looked gorgeous, in spite of struggling with a horrible chest infection for weeks since before she left work, a very early retiree.
And we linked arms companionably to walk up the steep, slippery hill to the pub, and we caught up with gossip, and we laughed, and we flirted, (well mainly Pamlette flirted because she's so pretty!), and I was rude to men I don't respect who fancy themselves something rotten (so Fhina, non?!), and we drank (just a smidgen), and it snowed, and we hugged close a dear, darling friend who is recovering from breast cancer and who was actually due to retire properly in January 2010...
...And later, we found ourselves comforting a colleague, a friend whose husband is abusing her.
This is her third marriage, so she has a lot of pride riding on it. He's a man from the Middle East, who may or may not have married her to gain his right to stay. He's a younger man. Full of himself. So, I think you know the rest, non?! And, to be fair, we've also been there with my sister-in-law, (all of which is still ongoing and will go on for years bitterly as they share a daughter whom he fails to support), so forgive me for removing my rose-coloured spectacles on this occasion?
...And I had my arm around her waist, as her eyes glistened with fear, self-loathing and sadness... She'd recently uncovered that he's been flirting with another woman online, that things might have gone further, and he'd helpfully left her a list, detailing where she was to blame for their foundering, failing relationship.
He'd said:
You're not blonde
You're not a size 10
You bite your nails
You sometimes pick your nose
You're loud and you're heavy-handed about the house
You clash the cupboards about and things in the kitchen
You're big and you're not lady-like...
And she looked at me like a puppy, with her wide, sad eyes and her new acrylic nails and her freshly botoxed lines. I hugged her diminishing waist to my heaving, (and I hoped comforting), bulk and said the words I felt she needed to hear and what I believe is truth:
That this is all his doing, and not hers... That he is no good if he can treat her badly like this and destroy her self-esteem in this way; I said that she needed to kick him to the kerb and get on with building her life again with her children and without him... I believe that he isn't good enough for her... And that she'll never be good enough for him, because he is imprinting all his problems, all his failings, on her. I believe that he's used her and he's abusing her. And she'd rather cling to the ship-wreck of her third marriage, than be on her own again.
And I feel for her, I really do. But I wish, just for once, that sometimes women (and men) who love too much, who don't love themselves enough, would listen to advice and choose themselves, and stop themselves being abused by others... Because abuse rarely goes away, it usually escalates into violence, breaking hearts and minds... Please see
Mentalhelp.net
and
Domestic Violence Helpline
(UK) and
the US.
That's my Christmas wish, mes bloggy Tree-Faeries. Mwah!