I want to wish you all a Merry Christmas, Festive Solstice and Happy Hanukah!
I haven't been here to blog as I've been
planning world peace,
building an ark,
fighting crime,
learning all about my new job as a Housing Support Worker to women with mental health issues...
I've been a bit busy to be honest. I'm not sure where the time has gone, but I am cream crackered. My husband has been practically house-bound for three weeks with a gammy leg and foot; I've had my birthday and celebrated with dinner with some lovely ladies what I know; I've been last-minute Christmas pressie sorting (I got most of my bits and pieces earlier this year for folk, but always save my husband and son to last to buy for, so I can still feel some of the rush and magic of Christmas shopping) - This year I just wanted to cry, though! And I didn't have dashing Earl Grey (this is his monument in the centre of Newcastle) to wipe my tears...
I felt a bit weepy owing to the fact that it wasn't very pleasant, traipsing through the shops that evening, barging my way away from rude folk who ought to know better and that made me sad, and I was due to go to college for counselling supervision at 8 p.m. and I was dog-tired, and I was also panicking about what I needed to do for my final assessment for my Diploma in Therapeutic Counselling, and fast running out of time...
I've subsequently sort of decided to postpone my last piece of work, which would have been due to be handed in on 7 January, as it'd only be likely to turn me into an English female version of The Grinch Who Stole Christmas! What with the new job starting and everything, I need to be a bit kinder to me, I think.
Said new job is going fine - The service users I'm working with are lovely and interesting women and I feel comfortable working with them, although it's obviously not counselling I'll be doing in this job - That will be my next job, hopefully - Or maybe I'll somehow manage to combine the two - Who knows?! I don't, for sure.
And so. Last week at work I decorated a Christmas tree, bundled a wheel-chair user into my car, sniffed a damp hall carpet, patted a dog, chuckled with some grand-babies, and got lost in a massive housing estate - This photo shows just a smidgen of it. I also found time to get my hair cut as I was starting to look as if I'd been dragged through a hedge backwards. Voila!
Oops, I forgot you can't see me!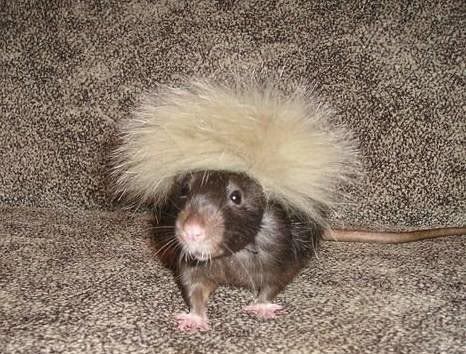 So, my son is home from Uni, I've got a tree to find and decorate, some pressies to sort and wrap, some course-work to complete, some films to watch and the house to clean. And I'm working Christmas and New Year's eves - Yikes!
Meanwhile in two days off I've done a wash-load for my son, and found that I'd only gone and washed some clean clothes he'd brought home - D'oh! There are days like these. And others live in worse states. As I now know.
Anyhoo, fond blessings to you all. I'm bound to blog over the Chrimbo, with the onset of rapid cabin fever and so on!
Thank you for entering my giveaway - The two winners are number 1 - The fabulous
Mac n' Janet
, and number 19 - gorgeous
Scriptor Senex
, randomly selected by Mr Peg-Leg from the comfort of his sick-bed.
Let me have your postal addresses, peeps, and I'll be sending your sweet little parcels of tat out once the Christmas post starts to behave itself again, I pwomise.
Big hugs to you. Thanks for visiting and making me love you.
Don't dodge that mistletoe - "It's behind you" - Come 'ere!
Mwah!