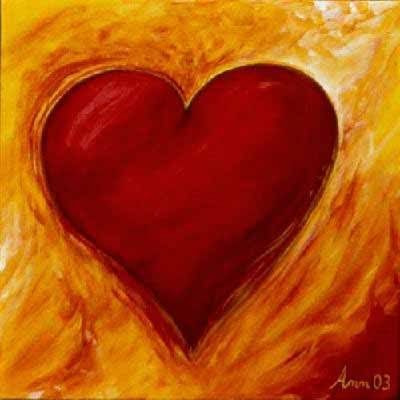 Awards Season and Valentine's Day
I was given a charming friendship award from darling
Dusty Spider
earlier this week, with the proviso that it is to be passed on, a bit like viral flu, to 8 others! That's it on the right there, with the beautiful hearts and colour...
The reasoning behind such a lovely award is that:
"These blogs are exceedingly charming. These kind bloggers aim to find and be friends. They are not interested in self-aggrandizement. Our hope is that when the ribbon of these prizes are cut, even more friendships are propagated. Please give more attention to these writers.
Deliver this award to eight more and include this cleverly-written text into the body of their award."
So, with all due ceremony, and blushing from the kindness behind this thoughtful gift, I pass on friendship praise and this award and all that it stands for to:
1. Moannie at
The View From This End
2.
Protege
at Life,Work and Pleasure
3. GB at
Eagleton Notes
for his kind support!
4. Kate Coveny Hood,
The Big Piece of Cake
5.
Ann's Rants
6.
French Fancy
7. Meredith Teagarden,
The Things We Carried
8.
Michelle
, Raw Cool, Black Is The New Blog!
Please feel free to spread the Friendship love, ditto?
Some of my closest bloggeristas, (there's that word again - Fab, isn't it!) are already in possession of this award - Well done to you all! ...And there are others who espouse all awards; They enjoy them, I guess, but never allow them to darken their blogging portal, so I shall not embarrass anyone by offering them one... but...
For 'Blogging in the Face of Adversity': I offer this award up to bloggers who have faced considerable home-based and/or health issues this past week, and yet they have continued to soldier on, as if their lives depended on it - They are wonderful! And this award, yes, I know it might not fit your sidebar, unless you shorten the birds wings, thus making it forever stunted, but I just wanted you to know I thought you were magnificent, okay?!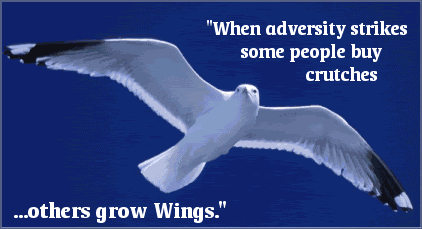 This award is proffered to;
Diane at
Diane's Addled Ramblings
for facing down and conquering drainage problems;
Jinksy at
Napple Notes
for dealing with drainage deluges;
and once again,
Michelle
, who is suffering from a lack of running owing to a probably broken toe!
And finally, it just has to be done, and I said I would in my 'whine and rant' episode yesterday. I like to call this 'Awards for All'.... Should you wish to participate, please feel free to help yourself to the mini-Oscar on the right hand side of my blog page - Yes, it is all yours, even if you are not going to be wearing Valentino or Lagerfeld on the red carpet this season...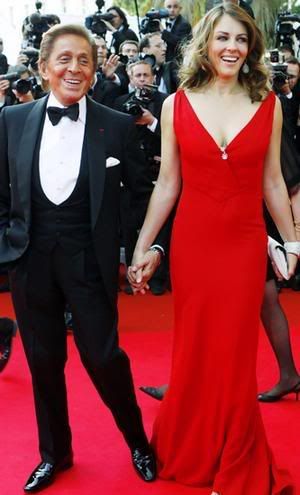 Don't concern yourself - Even if you are currently sitting in your PJs or jim-jams, slurping tea and buttering toast - You deserve this! You
are
worth it!
I call it Fhina's 'Blog of Distinction Oscar', and please take it with you, any of you who drop by today to leave a comment, or you might be someone whose blog I read religiously and regularly - You're all there, and you know who you are, and you are more than entitled to this Oscar.
You write with beauty and tenderness, humour and love - You are, in short, a Blogger of Great Distinction -
Speech, speech; Go on, speech...! And, with your art, you have my heart!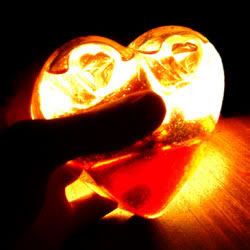 And so, "Lead on MacDuff", to Valentine's Day and its history, proper like... (By the way, I'm ignoring the fact that it's Friday the 13th today, and I'm doing that finger in the ear, lalalalalallalllllaaaaa, again...)
It's all this bloke's fault, you know - Cupid!
In Roman mythology, Cupid (Latin cupido) is the god of erotic love and beauty. He is also known by another one of his Latin names, Amor.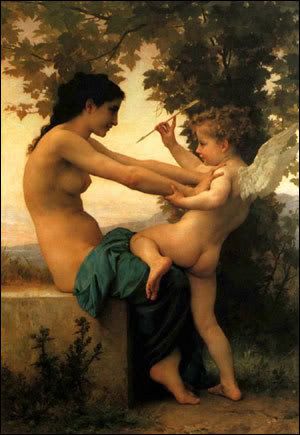 In popular culture Cupid is frequently shown shooting his bow to inspire romantic love. For the equivalent deity in Greek mythology, see Eros. The more common representation of Cupid is a putto with a bow and arrow. Cupid is most often seen either nude or diapered (i.e. wearing a nappy). Cupid is sometimes blindfolded, as in the expression "love is blind."
Here is another interpretation of winged messengers, the statue of Eros in Picadilly, London.
Did you know as per my darling Wiki: "Saint Valentine's Day is a holiday celebrated on February 14 by many people throughout the world. In the West, it is the traditional day on which lovers express their love for each other by sending Valentine's cards, presenting flowers, or offering confectionery". Oh, is it now?! Sez who? "The holiday is named after two of the Early Christian martyrs named Valentine. The day became associated with romantic love in the circle of Geoffrey Chaucer in the High Middle Ages, when the tradition of courtly love flourished.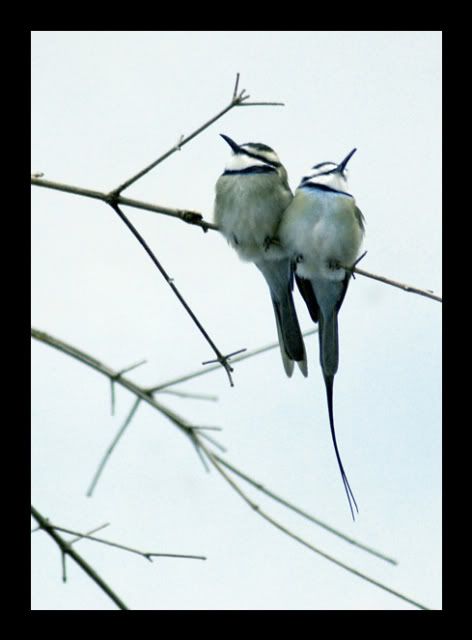 Chaucer's love birds
While some claim the first recorded association of Valentine's Day with romantic love is in Parlement of Foules (1382) by Geoffrey Chaucer, this may be the result of misinterpretation. Chaucer wrote:
For this was on seynt Volantynys day
Whan euery bryd comyth there to chese his make.
By the time a Saint Valentine became linked to romance in the fourteenth century, distinctions between Valentine of Rome and Valentine of Terni were utterly lost, and in the 1969 revision of the Roman Catholic Calendar of Saints, the feastday of Saint Valentine on February 14 was removed from the General Roman Calendar and relegated, (a bit like Saint Christopher, remember him?...) for the following reason: "Though the memorial of Saint Valentine is ancient... apart from his name, nothing is known of Saint Valentine except that he was buried on the Via Flaminia on February 14."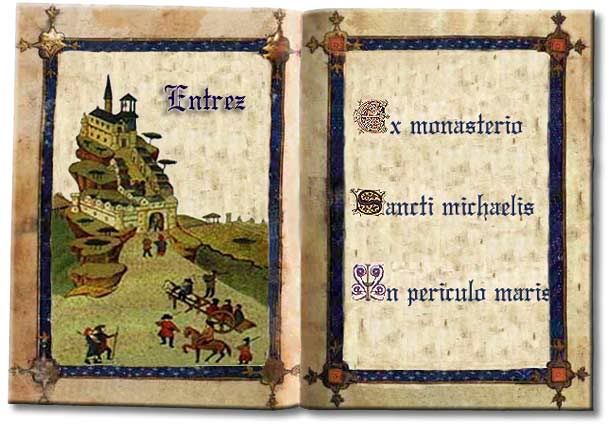 "The Early Medieval acta of the Saint Valentine(s) were excerpted by Bede and briefly expounded in Legenda Aurea. According to that version, St Valentine was persecuted as a Christian and interrogated by Emperor Claudius II. Claudius was impressed by Valentine and attempted to get him to convert to Roman paganism in order to save his life. Valentine refused and tried to convert Claudius to Christianity instead. Because of this, he was executed. Before his execution, he is reported to have performed a miracle by healing the blind daughter of his jailer.
"A "High Court of Love" was established in Paris on Valentine's Day in 1400. The court dealt with love contracts, betrayals, and violence against women. Judges were selected by women on the basis of a poetry reading.
The earliest surviving valentine is a fifteenth-century rondeau written by Charles, Duc d'Orleans to his "valentined" wife, which commences.
Je suis desja d'amour tanné
Ma tres doulce Valentinée…
At the time, the duke was being held in the Tower of London following his capture at the Battle of Agincourt, 1415.
Valentine's Day is mentioned ruefully by Ophelia in Hamlet (1600-1601):
To-morrow is Saint Valentine's day,
All in the morning betime,
And I a maid at your window,
To be your Valentine...
"Today Valentine's Day is most closely associated with the mutual exchange of love notes in the form of "valentines."
Modern Valentine symbols include the heart-shaped outline, doves, and the figure of winged Cupid. Since the 19th century, handwritten notes have largely given way to mass-produced greeting cards. The sending of Valentines was a fashion in nineteenth-century Great Britain, the practice appears in Elizabeth Gaskell's Mr. Harrison's Confessions (1851),
In 1847, Esther Howland developed a successful business in her Worcester, Massachusetts home with hand-made Valentine cards based on British models. The popularity of Valentine cards in 19th-century America was a harbinger of the future commercialization of holidays in the United States. Since then, handwritten notes have largely given way to mass-produced greeting cards.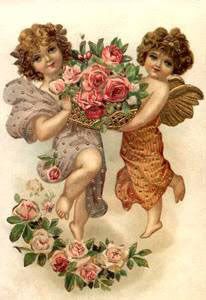 "In the second half of the twentieth century, the practice of exchanging cards was extended to all manner of gifts in the United States... Such gifts typically include roses and chocolates packed in a red satin, heart-shaped box. In the 1980s, the diamond industry began to promote Valentine's Day as an occasion for giving jewellery. The day has come to be associated with a generic platonic greeting of "Happy Valentine's Day."
I understand fully that some people hate Valentine's Day - Exhibit A, M'lud:
They believe it is a huge conspiracy to get you to spend money on tat and nonsense, and they feel browbeaten to participate... or not, as the case may be! Others do lament being alone, without a paramour, and pine when it appears as if the whole world is in love, and not them. That's not really true, 'though, is it? And, why should we feel bullied by Hallmark, or indeed the diamond industry (never short of a bob or two!), to give and receive a plethora of sparkly, fluffy, glittery, plastic and cardboard, gifts?
If you are feeling down in the mouth, as it were, I just thought I might offer you a gift for the coming weekend - It's a lovely pink bouquet:
Or if you prefer a more arty and modern, neon heart: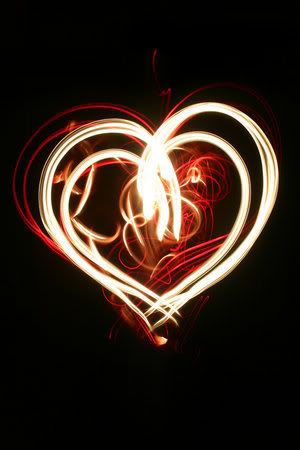 Personally, I want to use today to wish for you, wherever you are, and whosoever you are with, the following very heartfelt greeting: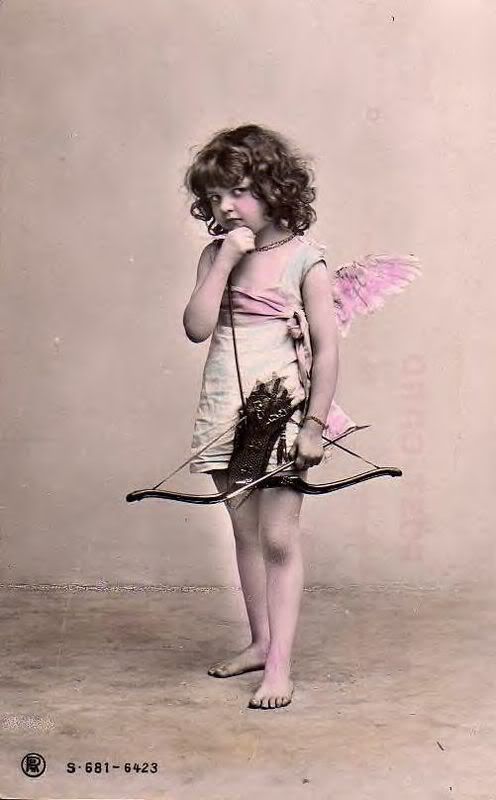 Peace and joy, love and light...
And, if you're still more traditionally inclined, this:
or
Or even this saucy minx for those of you with a more masculine bent:
I love you, I do, for what it's worth, I love you! Please enjoy your weekend!