I find, in life that there are songs and music that 'sing' to us... That call our name, and some even give us shivers when we hear them, touching as they do some raw part of ourselves...
A fragment, a whisper carried on the wind, a good memory, a reflex...
Weather With You, from Crowded House, "a rock group formed in Sydney, Australia and led by New Zealand musician and singer-songwriter Neil Finn", has been rolling around my head for the past few days, like the veritable ear-worm that it is... It and a title from another of the band's better-known songs, Four Seasons In One Day - For the weather has been just like that here lately...spring and all!
Skip this paragraph if you're not really interested in the incarnation of the band (Info. care of La Wiki), which achieved big successes from the mid-Eighties to the mid-Nineties...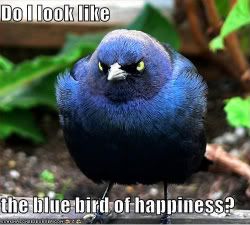 "Though the band owes its original success to the Australian live music scene, references to New Zealand people and places in songs pay homage to their roots ("Kare Kare" is written about Karekare Beach, "Mean to Me" refers to Finn's hometown of Te Awamutu). The success of the group's third album Woodface and the general success of Crowded House and Split Enz prompted the Queen in June 1993 to bestow the Order of the British Empire on both Tim and Neil Finn for their contribution to the music of New Zealand".
I hadn't realised that, for I didn't know much about these musicians, I just enjoyed so much of their song-writing and easy-listening pop/rock music in the radio and in the car during those years...
For me, Weather With You, conjures up feelings of nostalgia, of childhood...
Dredging, as we do, peculiar memories from our subconscious from time to time, triggered by smells or sounds. We are drawn back into a time when we were mainly safe... In our family home, with its familiar trinkets and jew-jaws, and we wondered what our future might bring, as we toy with the idea of becoming adult, grown-up...
Here are the lyrics:
Walking 'round the room singing
Stormy Weather
At 57 Mount Pleasant Street.
Now it's the same room but everything's different
You can fight the sleep but not the dream
Things ain't cooking in my kitchen
Strange affliction wash over me
Julius Caesar and the roman empire
Couldn't conquer the blue sky...
There's a small boat made of china
That's going nowhere on the mantlepiece
Do I lie like a Lounge Room Lizard
Or do I sing like a bird released
CHORUS
Everywhere you go you always take the weather with you
Written By N. Finn & T. Finn

But for me, this song isn't just about looking backwards, it's about looking to the future, and deciding for ourselves where our paths shall take us... These are two thoughts that I often trot out to others, snippets, morceau d'avis... Take them or leave them, mes dahlinks, I shall not be hurt if you do not... Know yourself, above all, my bloggy treasures. You know that, and don't need me to tell you anything.
Be realistic in your expectations: Many people believe they can make themselves happy through the love of another person. Don't expect others to be responsible for your happiness. You are the only person accountable for creating your own happiness.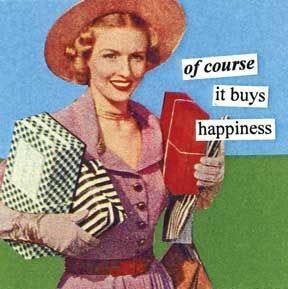 Take charge of your feelings: Notice how powerful it is to work towards your own happiness, and be mindful of your actions and feelings. Do not waste your energies being a victim. Take charge of your destiny, and focus on practical ways through your problems.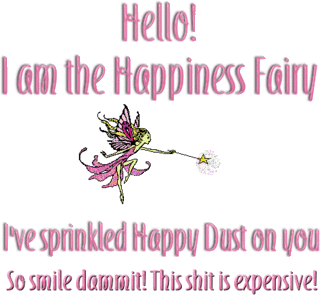 The Truth According to Lady Wiki - so you don't have to read it - Ssshhhhh! I won't tell if you don't...: "As the central songwriter for the band, Neil Finn's music has always been the driving force for the band's song catalogue. Finn has often cited artists such as The Beatles, The Rolling Stones and folk rock artists such as John Denver and Joan Baez. Finn has said that his mother has always been a huge musical influence to him, encouraging him from a young age to listen to a variety of different musical styles, including Irish folk singers and Maori music. Maori influences can be heard particularly in Together Alone and also in the Finn Brothers release Finn.
Finn often writes lyrics in sonnet form with rhymes, similes and metaphors combined with literal descriptions. Some songs he has written have random lines, notably "Pineapple Head" from Together Alone, based on lines murmured by his younger son Elroy when he was sick and delirious with a fever as a young child".
(Repeat)