What doesn't kill you will only make you stronger...
Doesn't that sound matter of fact? Pat? Trite, even...

For when we're down in the dumps, it sometimes seems that nothing will ever drag us from that bottomless pit... Yes, that one.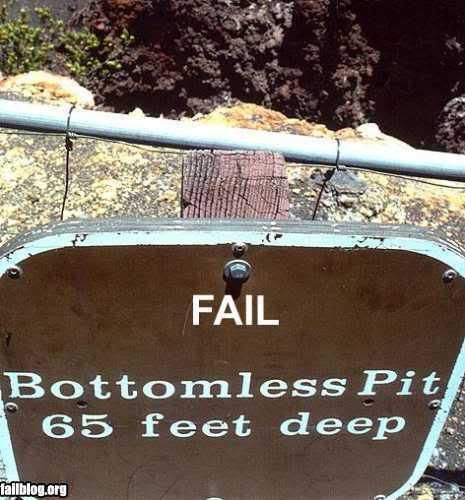 I apologise here and now if anyone felt I might be overstepping any marks yesterday... I cannot stop myself, you see, de temps en temps, offering unsolicited advice... Even when I sense that no-one is going to take it, despite the fact that it's well considered and decent advice... Stand up close family relation, who has exhausted every bit of patience Fhina once had, and I'm a naturally pretty patient person, so that is saying something.
I am sorry if I seemed a little 'worthy' in the most derogatory sense of that word...
I don't know why I do it, and I tell myself I will stop, and then I find myself wading on in there again, positing ideas and advice like some 21st Century Gypsy Rose... Scrying into the sphere of crystal, and not seeing tall, dark strangers in anyone's future.
I might never let you into my own personal cabinet of secrets, mes bloggy chums. Mais non, the hoary ancient skeletons that lie within might not ever see the light of day again, mes dahlinks... And yet I wouldn't ever want you to think that I have led a charmed life... no. One with no scents or stains, without Sturm und Drang, as our German cousins say.
So I thought I'd offer a checklist, a resume if you like of my bon voyage through life, that puts me in a place where I think I am qualified, (no certificate implied), to offer billets doux - Soft words...
Just so that you know, mes amis, that if I offer my bons mots again, mes petits choux - If I deign to proffer solutions or study aids to the counter the doom and gloom of our universe, that they come from someplace near my still-beating heart, where there might be some scars that are not yet healed, and where there are lots of other little nightmares that I have had to push back into the deep, dark pot-holes of my ever-rambling mind. So as to keep this side of the Insanity Clause...
NB: This list is not comprehensive:
Having had an abusive, bullying partner
Having a partner break into and steal from parents' house
Mother dying tragically, well before her time
Ditto mother-in-law, one week before you get married to her much-loved son Committal to a mental health facility of a close family member
Committal to a mental health facility of best friend since childhood
Said best friend almost dying through anorexia - Twice, 2o years apart
Finding out your father-in-law had an earlier, secret family life and two further children. All this tumbling out of the mouth of a close family friend, in the month after F-I-L's OH died. He's never admitted to it, even when confronted with it.
Father-in-law commencing a short-lived affair with the heavily pregnant wife of your OH's best friend's father
Heavy drinking of close family member
Bad home accident caused by father-in-law's stupidity and ignorance, resulting in your baby being briefly hospitalised, and which you can never forgive him for...
Almost losing your Significant Other in an apalling car crash
Ten years later, almost losing your Significant Other to sudden health problems, which required weeks in hospital, where staff from the first ward he was admitted to kept on coming back to see him, because they did not believe he could still be alive...
Your Significant Other losing his livelihood three times for economic reasons
Dealing with resulting times of understandable depression and low mood, penury, poverty, and contemplating suicide on more than one occasion to avoid creditors...
Dealing with bullying in the workplace, and changing jobs and locations to avoid it - Twice
Almost losing your only child in a car crash (you know about that one, mes dahlinks, and he is still a love...
"So, please forgive me if I act a little strange, for I know not what I do..."*** But I know I will never stop doing it, that is, offering friends unsolicited advice. I cannot help myself.
A toute a l'heures mes pretty cornflakes!
*** David Gray Youtube