One last shot of Jimmy Stewart, eh? Such a great man... So many fabulous films, and that jacket - Swoon! I honestly think it might be the blue colour, or the fabric: I don't always have something for a man in uniform, honestly, what do you lot take me for?! (And never mind saying, 'Tuppence!', that one at the back!
We are now in the Seventies - I'll be posting questions on the notice board in the hall later - Don't say you've not been paying attention, now, or that you didn't see the note about homework needing to be handed in...?!
I will be imposing a detention for those who have been cheeky monkeys, rolling up paper into balls and throwing them... La Wiki misses nothing, I'll have you know... Eyes in the back of her head, that one...
I shall post more about the wedding tomorrow, if that's okay with you - It was a resounding success and I just spent the majority of the ceremony with a great big smile on my fizzog! It was relaxed and intimate, (there were less than 40 of us there, so I felt as pleased as Punch that we were honoured enough to be invited to share the couple's special day), and GJ and I just had such a super time...
Until then, the curtain once again rises on Hitch, this time we complete the backstory of his successful life and career...
In 1972, Hitchcock returned to London to film Frenzy, his last major success.
"The plot recycles his early film, The Lodger. Richard Blaney becomes the likely perpetrator of the "Necktie Murders", which are actually committed by his friend (Barry Foster), a fruit seller.
Hitchcock makes the victim and villain twins, rather than opposites, as in Strangers on a Train. (By the way, this pic is exclusivement for Saz, as she adores Johnny Hallyday, who happened to star in a fantastic French film called L'homme du train - The man on the train! Get it?!)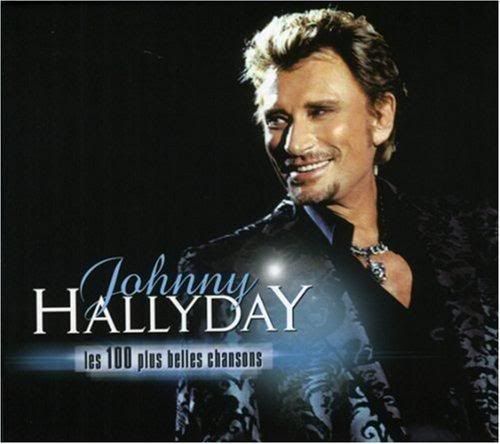 Back to Hitch! but "only one of them has crossed the line to murder. For the first time, Hitchcock allowed nudity and profane language, which had before been taboo, in one of his films.
Many times Hitchcock slipped in hints of improprieties forbidden by censorship until the mid-1960s". Apparently, studio bosses noticed and turned a blind censor's eye to proceedings... He was probably making them far too much money at the Box Office for them to take umbrage...
Incidentally in later life, when "Hitchcock saw the Mel Brooks 1977 comedy-spoof of his work, High Anxiety, he enjoyed it, but Brooks feared that Hitchcock wasn't pleased as he had walked out of the movie at the end. Days later, Brooks' fear proved untrue when Hitchcock sent him a bottle of champagne. We had a little champagne yesterday at the wedding!
"Hitchcock had that reliance on actors and actresses that was a holdover from the theatre tradition. He was a pioneer in using camera movement, camera set ups and montage to explore the outer reaches of cinematic art. Hitchcock returned several times to cinematic devices such as suspense, the audience as voyeur, and his well-known "McGuffin", an apparently minor detail serving as a pivot upon which the narrative turns.
"Most critics and Hitchcock scholars agree that Vertigo represents the director's most personal and revealing film, dealing with the obsessions of a man who crafts a woman into the woman he desires.
"Vertigo explores more frankly and at greater length his interest in the relationship between sex and death than any other film in his oeuvre".
"Much of Hitchcock's hatred of actors has been exaggerated. Hitchcock simply believed that actors should concentrate on their performances and leave work on script and character to the directors and screenwriters.
One thing to watch out for in Hitch's films, that I had almost overlooked to mention, is the fact that he appears briefly in many of his own films, usually playing upon his portly figure in an incongruous manner, often in the background, for example, seen struggling to get a double bass on to a train.
Hitchcock was made a Knight Commander of the Order of the British Empire (KBE) by Queen Elizabeth II in the 1980 New Year's Honours list. Although he had adopted American citizenship in 1956, he was entitled to use the title, "Sir," because he remained a British subject. Hitchcock died just four months later, on 29 April, before he could be formally invested by the Queen".
I know, that's Freddie, but he will always be Queen to me!
Hitch's wife and co-pilot, Alma, died in 1982...
THE END (You'll be glad to hear). 'I'll be seeing you in all the old familiar places...' Until tomorrow then luvvies, and I might return to the Cahiers du cinéma (Notebooks on Cinema - A French film magazine) later in Blogdom - I just love the silver screen and art of film-making so!
I am leaving you with one, final movie-related titbit/tidbit - We were fortunate enough to hear some music at my friend's wedding, played by one of the most talented rock and blues guitarists in the country, Paul Rose. Here is his take on the fabulous Get Carter film theme, courtesy of Paul on Youtube.