I have been completely discombobulated over the past 24 hours as, according to one who knows (i.e. the Other Half, GJ - Technical Glitterati Geek!), we had lost the DSL connection for our internet link... A green light was winking weakly at me, and nothing we could do - Switching it swiftly off and on again, moving the box to loftier positions in the house, sighing deeply, turning on the laptop 'just in case', helped or changed the situation...
We live in a very rural area, so it is not unusual, as I have mentioned previously, to have power outages, water cuts, and so on...
We do not have as speedy an Internet connection as my friends nearer to the city, and sometimes I can imagine wires being pulled slowly together by a pair of particularly tardy snails...
So that's me, over there, the one with a paper bag over my head, as I am hyperventilating, mes chums, because I wasn't able to get around as many of you as I normally would have yesterday, to leave my little whispers and wishes, so please accept my apologies and most genuine and humble excuses...

I have made a little Voodoo Doll of the Internet Service Provider... Please help yourself to a pin from that blue glass dish over there, if you fancy a stab?!
So, today's post is a hodge-podge/hotchpotch of trivia, an award, a couple of shout-outs, and a Meme - In fact, little change from normal, really! You won't even see the seams, I pwomise...
And if you're wondering what with all the bridal and wedding images - Simples! - My friend, whom I had mentioned way back when, who I had helped to see the light in his long term relationship, when he was about to leave, for fear of getting too hurt himself, is getting married this Saturday... GJ and I have been invited to the wedding.
A cause for some celebration these days, methinks, and we are proud to have been asked to attend their ceremony, which I have always felt is the most important part of a wedding... Getting invited to the party afterwards is never quite the same, in my humble opinion. So this week shall no doubt pass in a blur of me trying to find something half-decent to wear, including shoes (I think the last wedding I attended was my cousin's, about twelve years ago!), getting GJ's suit dry-cleaned, ensuring I do not break the beautifully wrapped parcel containing a pair of crystal wine glasses I managed to procure for them on Saturday in a local family-run department store, and generally panicking about the state of my hair, since I haven't been to a hair salon since August!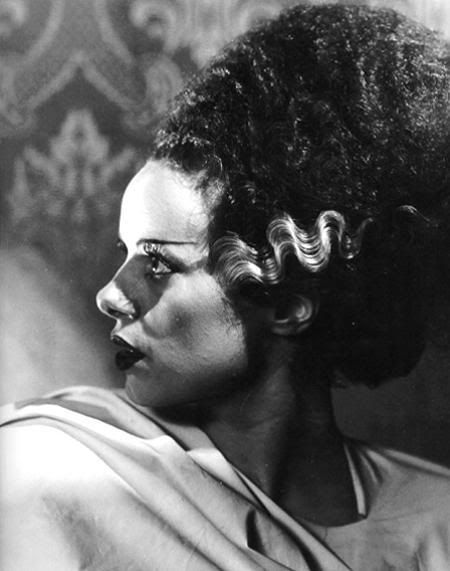 A kind of Meme (apparently pronounced 'meem', but I can't say I'm keen on that one... (What's wrong with Mee Mee? After all, you are spilling the beans on you-you?!)...... has been doing the rounds, not sure where it originated, but you input your name to Google, with the words, "Fhina (your name) needs...?"
Of course, Fhina being my nom de plume, and appropriated from a vague, (but highly original source, je vous assure!) Google responded with, "Do you mean China needs...?"
No, I did not mean that! What would I have to do with China, as wondrous as that multifaceted country is? So, I used my real monicker, given to me by loving parents, a name which dates me firmly (I think...) as a child born in the fifties or sixties, and no later mind. It has dated very badly, in the circumstances!
Get on with it, Fhina! The result, you ask?
1. Fhina Needs Assessment - What kind of assessment? Mental health?! Too late, came the cry!
2. Fhina Needs our help - I need all the help I can get, me lovies...
3. Fhina Needs to change - Why, what have you heard?! Change in what way exactly? Could you be more specific?
4. Fhina Needs another at the process of remembering - The rumours of my early onset Alzheimer's have been vastly exaggerated, I can assure you... Who did you say you were again?!
5. Fhina Needs more busts - Ahem, I don't think so... Do you mean plaster busts? Like this one? I don't think I've got the room in my cottage, really, although it is very nice of you to offer...
6. Fhina Needs to learn POP3 - Fhina has always leant more towards folk and rock - Pop, you say?! You'll never get me disco dancing, je vous assure!
7. Fhina Needs to get back to study - I think that is a cheeky remark - I need to get back to my Stained Glass Class - Does that count as study...
8. Fhina Needs to go - I'll just get me coat!
9. Fhina needs a 1995 a retired Tony Carter teapot of a chaise lounge with the gramaphone on a small table-hmmm. Mmmmmm... Sounds very interesting! ... Note the spelling of gramophone - Not that I am in any way a pedant!
10. Fhina needs a muck-over - I beg your pardon - That sounds like something you would do to a horse, and not to a Fhina!
11. Fhina Needs a forever family - It is true, there are children and babes who need loving, caring forever families, and certainly in the UK there is a shortage of people willing to become Foster Parents, which is such a shame... However, Fhina was fortunate enough to have great, if a bit mad, parents, and does have a loving, albeit occasionally disfunctional, family of her own now...
12. Fhina Needs you - This much is true, my bloggeros and bloggeristas! See yesterday for evidence.
13. Fhina Needs your prayers - Whatever works, loves! I won't turn them down... Although there are far more worthy causes, as we know.
14. Fhina Does not need that money any more than most in there... Now, hang on there, if you please, can I just check your pockets for any loose change before you leave the portal of Crawford Mansions? We've been losing a lot of the silver lately, you 'know!
15. Fhina Needs new knees... Please Goddess Wiki, no. I have only just started on me back repairs, me knees can't go yet!
Finalement, my head is swelling of late, and not only from consumption of dust. I was mentioned in despatches in David McMahon's wonderful Post Of The Day blogspot the other day - This is always incredible and flattering!
And, I have received this award from the delightful and delovely,
Carma
, there it is, on the right sidebar, at the top, for which I shall be eternally grateful, bless you, dahlink!
This award acknowledges the values that every blogger shows in his/her effort to transmit cultural, ethical, literary and personal values every day.
The rules to follow are:
1) Accept the award, post it on your blog together with the name of the person that has granted the award and his or her blog link.
2) Pass the award to another 15 blogs that are worthy of this acknowledgment. Remember to contact each of them to let them know they have been chosen for this award.
I would like to pass on this award to:
Aleksandra
, at New Times Arrived, for being quirky and wonderful, and arty and working very hard at everything she does to bring art and music into the world;
Bee at
Bee Drunken
for her insight, intelligence, store of memories and photography;
Jaywalker at
Belgian Waffling
, for her European chic, her sharp blogging style and for ladybird and parrot-cake-making extraordinaire;
Brit' Gal in the USA
for her sterling efforts in improving Brit/USA relations and for her all round life adventurousness;
Carolina at
Brinkbeestinenglish
for her blogging style in English and in Dutch, and her beautiful pigs;
C. Beth Blog
for her love, creativity, parenting, strength and faith in humanity;

Chairman Bill
- I know he probably doesn't 'do' awards, but he deserves one for blogging intelligently for a number of years in the wilderness of experience;
Comedy Goddess
, for being a comedy genius!
Cynthia
for her beautiful life, as well as her great review of the film of Sue Monk Kidd's book, The Secret Life of Bees;
Dumdad at
The Other Side of Paris
for his love of music, raising of wonderfully bright children, and being blogging fantastic! Oh, that and his future in wine importing!


La Belette Rouge
who has more awards than Hollywood, but deserves this one for her tenacity towards life, the universe and writing, and her love of her fair dog-aughter, Lily;

Leatherdykeuk
for her quirky and intelligent art, wicked photography and cunning creativity!
Suburbia at
Moments from Suburbia
for always hitting the mark with her writing in some very challenging times;
Ruby Isabella Jones
for her dogged determination, and beautiful blog;
The Irascible Fairy for his writing on Chairman Bill's blogs - Always entertaining, considerate and thought-provoking;
~Quoting
Carma
, "I thoroughly enjoy reading your blogs. I've been enlightened and entertained, met so many inspirational people and shared lots of laughs!"
Merci beaucoup, mes amis!