Can you guess which road our rambles are leading me down today and tomorrow, mes bloggeurs et bloggeristas? Here's another clue!
No, seriously! It feels a bit like this...
And you thought you were through with all those tedious Toddler Tantrums that caused such embarrassment in supermarkets from pillar to post!
You get those out of the way. You get them into the right schools, spend hours ferrying them back and forwards to 'clubs' - Sometimes tennis, then there was the winter he was dead keen on fencing; Then came the Fifth Year when he wanted to learn the keyboards...
...That lasted ooh, all of six months... Then her life depended upon being able to sing, and you found that private tutor out of town, who charged you a King's Ransom for a scintilla of the bitter taste of fickle fame...
Then there was the first crush, unrequited of course and, oh yes, those months when he hated his sister with a vengeance, and wanted her dead and buried... And then your children become teenagers overnight, and that's when the proverbial shit hits the fan.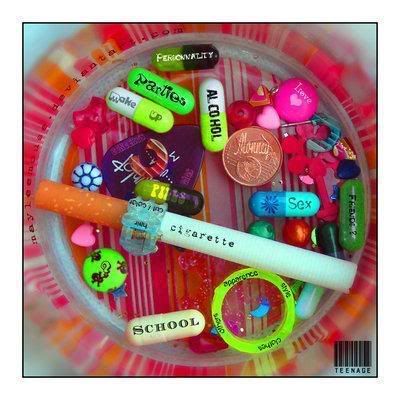 But, you're not unduly concerned, you brought your boy up well, after all...
He's been a good kid throughout, no real problems to speak of...
Of course, he could always work harder in lessons, and not try to be the class clown...
Then he went out with that lovely girl for nearly a year - You called her The Preacher's Daughter. (You remember, Fhina, after that hummable Dusty Springfield number, and because her dad was a Nice Man of the Cloth?)... She was lovely. Petite, blonde, pretty, bright as a button, and you got to meet her properly for the first time just before Christmas when she came for dinner... You gave her a lovely, trendy wool crochet scarf in shades of blue and deepest pink (a bargain at TK Maxx), and tiny turquoise and silver earrings...
She was kind enough to give you a huge box of your favourite chocs, and you had to use a great big stick to fend off the rest of the family, just to be able to savour them, and share them, over a few days as opposed to just one hour!
And then they split up a week later - A mutual decision, followed by acrid accusations and rancid repercussions! And now they're bosom buddies, complete with friendly bear-hugs.
Thank the Goddess! Well, that child that you have always - Jokingly - referred to as the 'Child from Hell', in that scary voice you put on sometimes, has lived up to that nickname in recent months...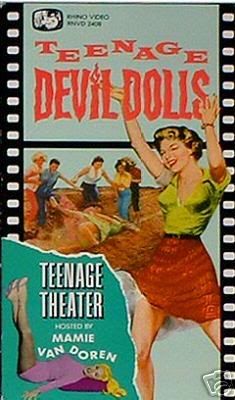 First, there was the slamming of doors, some breaking of glass...
(Yep, if you remember, Fhina, that was when he closed the door swiftly on that walking cane you were using to help you get about back then; Mind, you were also shaking it at him - To illustrate a point, as it were!).
There were those bad moods, punctuated by howling mirth; Pious Pleading...
"Never again, I promise..." followed by Days Of Sullen Silence...
You have met demands for Birthday Present Driving Lessons and a school trip overseas...
You have made accommodations for his fine friends to stay over, and you have turned the occasional blind eye to him not being exactly where he was supposed to be, at precise o'clock...
...Because he was having such a good time, he had forgotten what time it was...
And slowly, but surely, it dawns on you that you have been living in that Parent Limbo between wanting to hold on to him, to hug him, and protect him, no matter what - He's your beloved only child for the Goddess Wiki's sake - to wondering out loud to your husband whether Grizz is too old to put up for adoption!
See you tomorrow, mes adorables, for more Tales of the Teenage Riverbank, and an unexpected upturn!