Well, you've enjoyed (ahem!) a couple of days of Sturm und Drang and then sweetness and light, courtesy of my adorable 17 year old teenager, Grizzler, now...
What next? Well, you haven't yet told them about the car crash on Wednesday morning that nearly killed him... Ah yes, the crash...
Grizz left for school on Wednesday morning, just as he usually does; This time he was cadging a lift with our neighbour's son, which has been a pretty regular occurrence since our neighbour's son, Chris, and another neighbour's boy, Liam, passed their driving tests... They are a year older than my Grizz, and while Liam has access to his mother's car, Chris was able to pay for his own, as he has been working part-time in our local supermarket while at school...
I have never been happy with this arrangement, as you can imagine, while there is a perfectly serviceable school bus to ferry them to and from school. And yet, as you might appreciate, in the case of strong-willed young adults, sometimes the mantra, 'Listen To Your Parents,' just doesn't enter the vocabulary!
I waved him off, joking at the layers of deodorant he had applied, which had filled the room with perfume... I knew no more until two hours later, Grizz walks through the door, Chris's mum following close behind, looking as if she'd been frightened by all the 13 ghosts...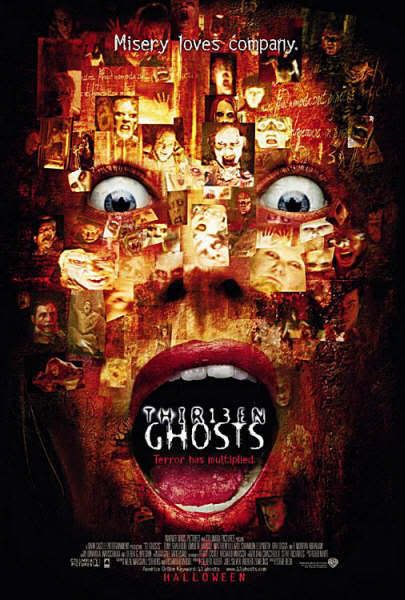 "Fhina, there's been an accident...",
"But we're fine mum, really..."
At this point, I had shot from my sofa-inclined position and leapt into some kind of action, I don't know what; My voice trembling, as Chris's mum's was.
I checked out how Grizz was, touching his limbs and his head, asking after Chris too. I learned that the recently purchased, second hand, pristine, hardly used, silver car was now a complete and utter write-off... I gently ordered my neighbour back home to her son, as I knew she would want to see to him, as I could see she was overwrought, and would need also to rest from the ordeal. (Ironically, she is in a very similar position to me, being are both in post-op. recovery, waiting to return to full-time jobs).
Grizz incurred a couple of minor cuts, sticking plasters applied to wrist and fingers, cut from the tiny shards of glass they had to crawl out over to exit the car. He seemed otherwise unscathed. I fired questions at him, he replied, somewhat cagily:
We might have skidded on some black ice; Chris had kind of lost control of the car; We were pushed over onto to the wrong side of the country road; Thankfully, no other traffic was coming; We then left the road and crashed through some young trees, which slowed the car down; The passenger side tyre exploded, and the car did a forward flip, landing upside down, cradled on its roof, in a ditch; The airbags blew, and I smelled the gunpowder, and thought the car might blow up... I undid my seatbelt and collapsed onto the roof of the car, Chris carefully undid his belt and leading the way, crawled out through a back door, the only door that would still open; A passing lady motorist from the nearby farm called the Police and an Ambulance... Chris called his parents...
It transpired Grizz hadn't wanted to call me, for fear I would overreact and drive like a loon to the scene, worried to a frazzle, crashing my own car as a consequence... (I have driven it only once since November). All of this occurs on the first day that GJ is out of the county for work, miles away... So Grizz only had me to call up, and he took the decision not to...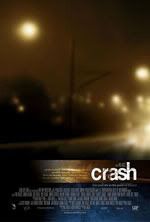 Three Police cars drew up and officers took details of the accident, checking the road, and diverting the light traffic, not pressing any charges. They ordered a recovery service to retrieve the car from the ditch. Chris's parents had overseen the proceedings, and medics checked over our sons, one of them joking that he would bandage Chris's dad's hands for him, so that the raining blows later would not impact so heavily on Chris!
Chris's mum told me that the Ambulance staff were chipper, pleased on this occasion, to only be dealing with relatively minor injuries from such a bad accident...
"Fhina, they've been very lucky... They've been very lucky..." She kept on repeating to me... and to herself.
Grizz sat down, after helping himself to food and drink, and asked to ring his dad, to break the news of what had happened... He logged on to his laptop and began to download pics of the accident he had taken with his 'phone... Of course, I was incredulous that he had taken photos, and not stood sobbing by the side of the road, as would have been my reaction, sans doute!
I could not believe what I now saw, and was astounded they had not been more severely injured, and amazed by his somewhat bullish reaction to what looked to me like a near-death experience...
He asked to sit with me and watch a film. He picked out Oliver Stone's World Trade Center! I wondered whether this was his way of putting the morning into some kind of perspective?
As I watched over him, lying across the sofa, under the wine coloured, sequinned throw, I witnessed how he grew distracted from time to time, staring out of the window, obviously mulling over what had happened to him... Sifting the what ifs and never minds...
Later in the day, more details did emerge, particularly when Liam called to ask about the accident... Word had spread at school, and via the Internet. Where else these days, you might ask?!
Grizz was more honest with Liam, than he had been with me, and the picture emerged of a young driver who had possibly taken the bend too sharply and perhaps too quickly, who had been inexperienced to deal with the hand the road had dealt him, who had pressed hard on the brake, precipitating the journey onto the grassy verge, bursting the tyre and cascading through thankfully tender trees amid metallic grinding and crunching, screaming, and the shattering of glass.
Until they landed and descended into silence, cradled by the earth...
And I whispered to him, as he lay on the sofa, "Thankfully you put all that deodorant on this morning. It must have protected you!"

***
*** "Comic Relief is a charity - but it's also a business too.
The money we raise is allocated to a wide range of grants and social investments aimed at delivering real and long-lasting change to the poorest, most vulnerable people at home and across the world; as well as informing the public and young people in particular about global citizenship and the underlying causes of extreme poverty".