With an apology for continuing in the same vein about Marilyn, love and loss, I stumbled back in to the stone Temple to see the Goddess Wiki last week, and found out something I did not know about Marilyn, but which is another sad reflection, perhaps on human behaviour and avarice...
By the way, you might find it interesting to note that, in some lights, La Wiki looks a little like Marilyn, likewise Marilyn did a pretty good job of looking like a goddess!
Here it is...
"In her will, Monroe left Lee Strasberg (her Method Acting coach) her personal effects, which amounted to just over half of her residuary estate. She expressed her desire that he "distribute [the effects] among my friends, colleagues and those to whom I am devoted".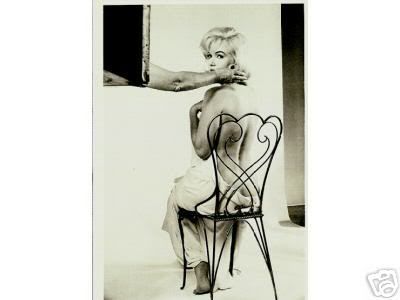 Instead, he stored them in a warehouse, and willed them to his widow, Anna. After successfully suing Los Angeles-based Odyssey Auctions in 1994 to prevent the sale of items taken by Monroe's former business manager, Inez Melson, in October 1999, Christie's auctioned the bulk of the items, including those recovered from Melson's family, netting US $13,405,785.
Strasberg then sued the children of four photographers to determine rights of publicity, which permits the licensing of images of deceased personages for commercial purposes. The decision as to whether Monroe was a resident of California, where she died, or New York, where her will was probated, was worth millions.
On May 4, 2007, a judge in New York ruled that Monroe's rights of publicity ended at death. In October 2007, Governor Arnold Schwarzenegger signed Senate Bill 771. The legislation, which was supported by Strasberg and the Screen Actors Guild, established that non-family members may inherit rights of publicity through the residuary clause of the deceased's will provided that the person was a resident of California at the time of death.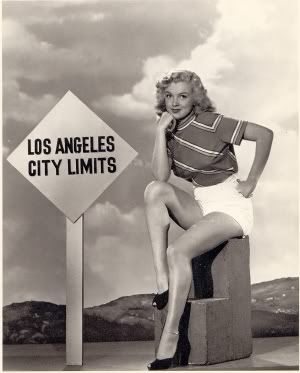 In March 2008, the United States District Court in Los Angeles ruled that Monroe was a resident of New York at the time of her death, citing that the executor of her estate told California tax authorities as such, and that a 1966 sworn affidavit by her housekeeper quoted Monroe as saying that she considered New York City to be her primary residence. The decision was reaffirmed by the United States District Court of New York in September 2008."
And so, the facts appear to be, when Marilyn died the year before I was born, in 1962, she left an estate valued at $92,781. She bequeathed her money to her half-sister, her mother and a few of her friends.... Her personal effects and clothing were to go to Lee Strasberg, their value at the time was $3,200.
"Christie's New York auctioned off those belongings for an astonishing $13.4 million. $612,600 went to the Literacy Partners, $441,650 to the World Wildlife Fund and the rest -- $12.3 million -- to one Anna Mizrahi Strasberg, widow of Lee Strasberg, a woman whom Marilyn Monroe had never even met...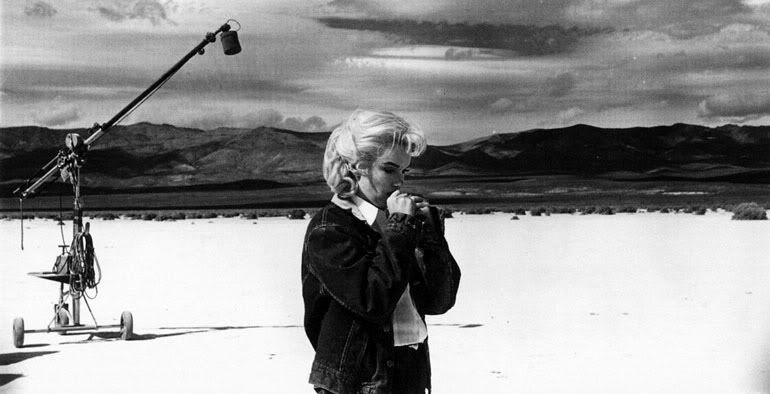 Another beneficiary of Monroe's estate was the Anna Freud Centre in England, an institute dedicated to "helping children in emotional distress, and to train child experts and conduct research into the best ways to help children suffering mental ill-health".
(Source)
Marilyn's biographers have suggested that, toward the end of her life, her relationship to both her acting coach and her therapists, had cooled significantly. Did Marilyn intend for her legacy to end up where it did?
And why do people do that, do you suppose? I am certain that we have all experienced this, or heard of it happening - Relatives, some of whom we might not have seen in years, descend from on high to sift through the possessions of our recently departed loved ones, weighing properties and objets d'art in the balance of their hands, coldly calculating what they feel that their neglect of that person has entitled them to, or rather seeing what they can get away with silently stealing...
My paternal grandmother died a short while before I was born, leaving behind her husband, and my dad who, like me, was an only child... He was in the Royal Air Force, and it took him some time to get permission to travel home at that time. He once expressed some sadness when he told me that people he didn't know were in the house taking away her few possessions, and so much had already gone -- His dad too distraught, and probably a little too drunk, to do anything about it. My grandmother didn't have much to show for her hard working life - My dad could remember she had a small but heavy flat iron he later saw on an episode of the Antiques Roadshow. She also had some musical instruments in the attic that had belonged to her father, who although a pitman, was also the lead violinist in the Sir Norman and Lady Barrington local orchestra around the time of the Second World War... By chance, I later took up the violin at school, which is a very odd co-incidence, as my dad had never mentioned this fact... So, his violin, a banjo, and an odd stringed instrument, perhaps a lute, with a built in trumpet speaker had gone by the time dad got home... I think he would have liked a few things just to remember her by. He was never bitter about it, merely incredulous, and all he had left were his memories of this woman who had loved him devotedly, and he said would have adored me too... I don't even have any photos of my dad as a child, because the few there were got scattered amongst relatives, or were lost...
What lesson might we draw from this? Perhaps to make all our wishes very clear to our loved ones, to ensure we leave nothing left unsaid, and don't avoid sharing what wishes matter to us, even writing it down, very lucidly, so there is no doubt and so that people aren't disappointed or, heaven forbid, unwittingly manipulated, at a time of great love, huge grief and overwhelming vulnerability...
This is so not like cheery Fhina at all, n'est-ce pas? But it is a corner of my creased wild heart nonetheless, mes bloggy treasure troves...
Toodles, mes dahlinks -- Hang on, no you can't go before I kiss that soft, dimpled cheek you are proffering... Mwah! ... Ooh, look at that; I'll just have to wipe off a smidgeon of lipstick I've left there before you leave. Wait, I have a tissue... There... All ready for work now, you see? Must love you and leave you... Sois gentil! Be good, mes dahlinks!