Norma Jean in a 1956 interview about her childhood:
Looking back, I guess I used to play-act all the time. For one thing, it meant I could live in a more interesting world than the one around me...
In Hollywood a girl's virtue is much less important than her hairdo.
You're judged by how you look, not by what you are.
Hollywood's a place where they'll pay you a thousand dollars for kiss, and fifty cents for your soul. I know, because I turned down the first offer often enough and held out for the fifty.
Being a sex symbol is a heavy load to carry, especially when one is tired, hurt and bewildered.
I am invariably late for appointments ... sometimes, as much as two hours. I've tried to change my ways but the things that make me late are too strong, and too pleasing.
It's woman's spirit and mood a man has to stimulate in order to make sex interesting.
...The real lover is the man who can thrill you by touching your head or smiling into your eyes or just staring into space.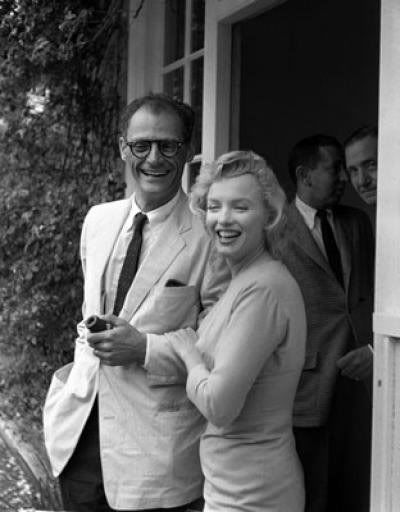 "She was a whirling light to me then, all paradox and enticing mystery, street-tough one moment, then lifted by a lyrical and poetic sensitivity that few retain past early adolescence." Miller on Monroe.
I've been on a calendar, but never on time.
I restore myself when I'm alone.