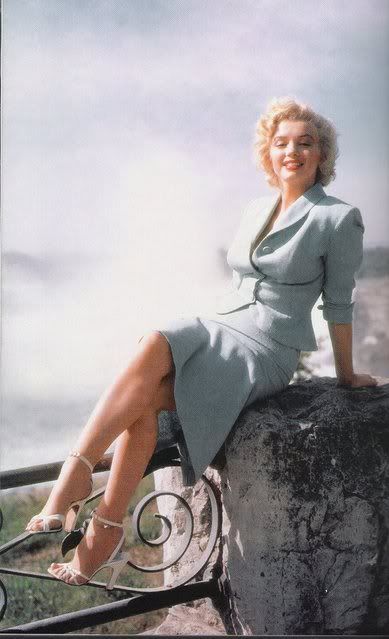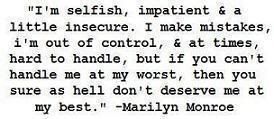 Staying with acting, when we're all busy, busy, busy at weekends, so it's easier to offer shorter bite-size, postings, this concerns Marilyn, and the words that tell us more about her life...
It's all make believe, isn't it?
A career is born in public -- talent in privacy.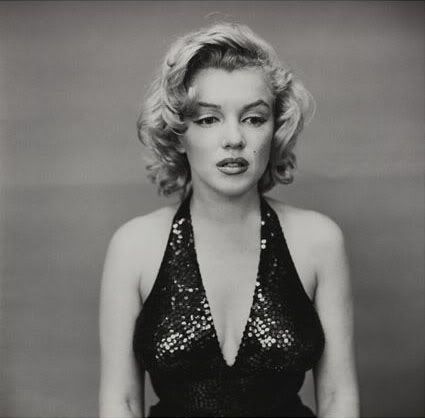 A career is wonderful thing, but you can't snuggle up to it on a cold night.
I have been haunted by the ghost of Marilyn. Ever since I learned that my father-in-law had a family which he had kept a secret for many years from the family I had married into... And even when confronted by the facts, he still denied it completely.
And then I found out that his daughter is called Marilyn...
How can anyone do that? ...To bury a life so completely over time, having whispered secrets shared only with a few...
I am haunted by Marilyn's tragedy in many more ways than one...
Husbands are chiefly good as lovers when they are betraying their wives...