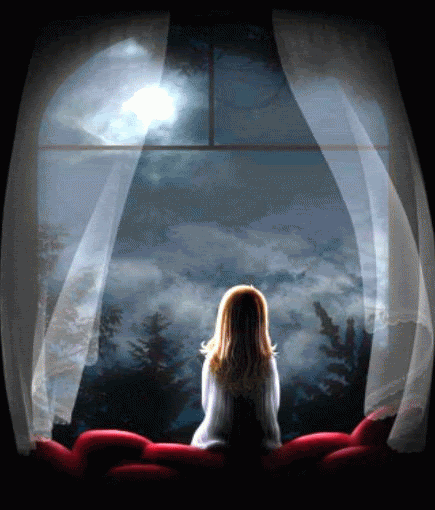 The symbol of the moon-gazing hare is almost universal. It refers to fertility and dates back to ancient times. The hare is in fact always associated with lunar deities. The moon-gazing hare was especially important to early Britons. It can also be found in other cultures, for example, Chinese moon-gazing hares were believed to be gazing up at what they saw as their ancient ancestor in the moon...
...This is Kaltes, a moon goddess of the Yugrian people of West Siberia, who appears as a hare in their legends.
These myths then reflect ancient beliefs. Pagans believed that seeing a moon-gazing hare would bring growth, re-birth, abundance, new beginnings and good fortune. The hare is known to be sacred to the goddess Eostre, that I blogged about very recently, and the symbol of the hare eventually became transformed into the Easter bunny, that we have grown to know and love...
At Easter in the UK (did they make it over the pond, I wonder?), we eat Hot-Cross-Buns, the cross on the bun is said to represent the four quarters of the moon, as these buns were originally Pagan offerings, and were hung from rafters to deter any evil that lurked around houses.
Easter Bunny • The Easter bunny has its origins in pre-Christian fertility lore. Hares and rabbits served as symbols of new life in the spring season. A hare then, and not a rabbit, symbolizes Easter.
From antiquity, hares have also been synonymous with the moon, and as we found out recently, if you were paying attention there at the back during class ...the first full moon after the Vernal Equinox determines the date for Easter.
Hares are born with their eyes open, while rabbits are born blind. The hare was thought never to blink or close its eyes, and is a nocturnal creature, just like the moon. The hare also carries its young a month before giving birth – like the changing moon which erupts into fullness monthly.
According to one legend, the Easter bunny was originally a large, handsome pet bird belonging to the goddess Eostre. One day she magically changed her pet into a hare. Because the Easter bunny is still a bird at heart, he continues to build a straw nest and fill it with eggs.
...So, whether hovering above us in the arms of a moon goddess or carrying messages from the Netherworld below, whether clever or clownish, hero or rascal, whether portent of good tidings or ill, rabbits and hares have leapt through myths, legends, and folk tales all around the world – forever elusive, refusing to be caught and bound by a single definition.
And as a final recommendation from me, this is one of my favourite books to gift to small children, among friends and family... and I fondly remember reading it to my son, when he was little, acting out all the simple parts of the gentle, loving story: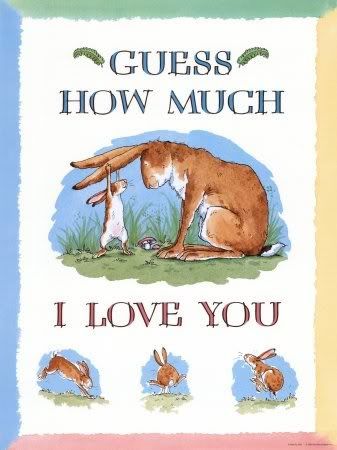 By Sam McBratney, this book has an important and simple message, that is always worth repeating, again and again...It is sure to melt even the coolest of hearts...
When did you last gaze at the moon, and tell someone that?