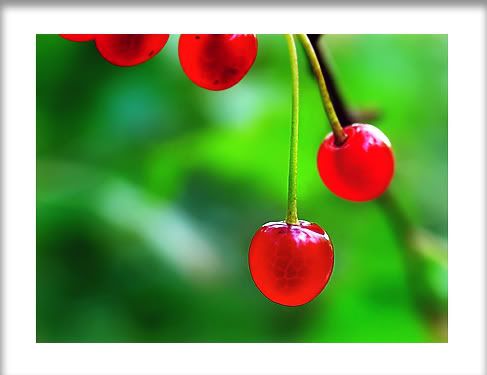 ...Sometimes, we just need a different perspective on life, don't we, mes bloggy cerises...
To embrace change; To be challenged, and to see things differently...
To have 'another bite at the cherry...'
Live dangerously, n'est-ce-pas?!
Well, not too dangerously, of course.
...Apres tous, and apres-ski, I don't want to lose you, mes bloggy present participles...
Mwah! Big kiss!
...That's it!
Turn the other cheek to me... That's just right, comme les baguette-under-arm, nibbling the end of the bread as they promenade, Francaises...
Mwah, mes bloggy Zombie Chicklets! Woof!