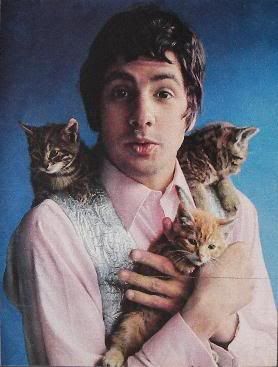 English Eccentrics continues tomorrow with Kate Bush, the delightful dahlink!
I have juggled things around a bit in terms of postings, as so few folk stopped by yesterday, so I wondered whether I was alienating folk, my bloggy pork-chops... and la Fhina would never wish to do that... Non!
Here is an Englishman, of Greek and other origins, who is making such an impact yet again across the planet, as he did in the sixties and seventies, when he was called Cat Stevens... Here is a little anecdote that happened at the weekend...
And true, I swear it!
So, one of my favourite artists when I was a 'born-again-hippy' teenager was Cat Stevens...(born
Steven Demetre Georgiou
, 21 July 1948).
I spent many a happy evening listening to Tea for the Tillerman, or Teaser and the Firecat, singing along with, 'Oh, baby, baby it's a wild world... And it's hard to get by just upon a smile...'
And I wondered where Cat had gone...
At that point I don't think I knew what a Muslim was, (ours has traditionally been a relatively not-so-diverse community here in the North East of England until quite recently...), but I understood that he had eschewed almost all music, and now taught and carried out philanthropic works, within something of a closed religious community, probably somewhere in London...
What a shame, I thought... What a loss to the world of music...but how fabulous for him to have found himself and moved his life in a whole new direction...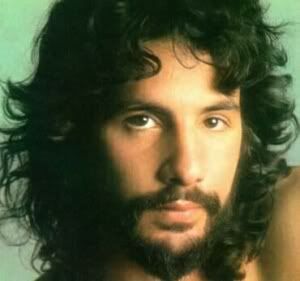 And then, in 2006, he re-emerged at a time when the world needed to understand the power, the strength, and also the great love and understanding, within the Muslim community. And he sang once more, and it was as if he had never been away...
Except now he was called Yusuf Islam, and now Yusuf.
And so the advertisement for his latest album, Roadsinger, has just been shown on TV, and I am sitting here on our big, bed-like, cream leather sofa with Grizz, who is replete from having his beak filled once more with tuna and pasta bake, and he asks,
"Who's he?"
And I say, "This is Yusuf, the artist formerly known as Cat Stevens..."
And he looks at the subdued, flickering images, as Yusuf plays on, and he mutters,
" So, did he use to be in ZZ Top?! "
I tell you, Goddess Wiki, at the end of my days, my life here will amount to naught...