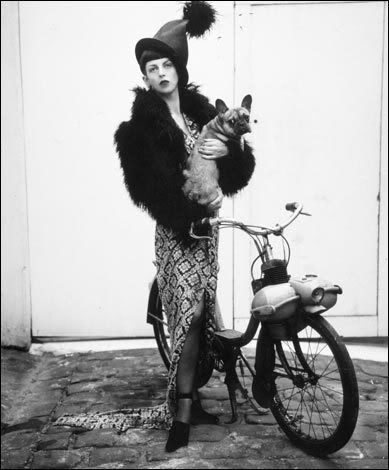 In 2004, Isabella and Detmar Blow separated, reportedly so Detmar could father a son with a fertile woman and ensure his particular branch of the Blow family would remain in charge of their estate, Hilles. (How horrific and outmoded is that, mes bloggy dahlinks... Ah, to be English with all our ancien and outdated, male-dominated, policies and practices - C'est fabuleux, non?!)...
Detmar Blow went on to have an affair with Stephanie Theobald, bisexual society editor of Harpers Bazaar
,
while his estranged wife entered into a liaison with a gondolier in Venice. It had to be, did it not, how dramatic would that appear to others - A gondolier? The height of romance en effet...
During the couple's separation, Blow was diagnosed with a Bipolar Disorder and began therapy. For a time, the treatments appeared to help. After an eighteen month separation, Isabella and Detmar reunited. Soon after, she was diagnosed with ovarian cancer.
On May 6, 2007, during a weekend house party at Hilles, where the guests included Treacy and his life partner, Stefan Bartlett, Blow announced that she was going shopping. Instead, she was discovered collapsed on a bathroom floor by her sister Lavinia and was taken to hospital, where Blow told the doctor she had drunk Paraquat, a weed-killer...

She died in hospital the very next day.
A coroner ruled the death suicide. Lavinia stated that her sister had told her: "I'm worried that I haven't taken enough." After her death, Detmar confirmed that his wife had had depression, declaring, "I can't beat it".




Isabella's funeral was held on May 15, 2007. Her coffin, made of willow, was surmounted by one of her Philip Treacy hats instead of a floral tribute, and her pallbearers included young Otis Ferry, son of Bryan, and Rupert Everett delivered a eulogy.
Rupert was to say during the service: "For someone who was suicidal, she was constantly dazzled by life and life was constantly dazzled by her."
Everett remembered their travels together in India, and ended, "Now you have got what you wanted Issy and we are all wondering why. You were a one off, a genius friend, your own creation in a world of copycats and I will miss you for the rest of my life."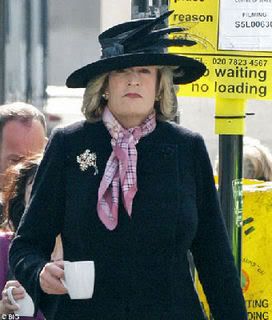 Many of her mourners arrived resplendent in hats that Isabella herself would have coveted...

Blogger won't let me post those pics here owing to bandwidth size - it keeps gobbling them up and admonishing me to 'upgrade my package' (the cheek!), but if you're interested, please just go Googling... Isabella would surely have wanted you to.

So too would Jarvis, also famous for his English Eccentricity... I could not resist posting this pic of him here, as he is another hero of mine...

Both of these 'eccentrics' weren't of the 'cookie-cutter' school - They were and are unique, individual, stylish - Even inventing their own styles, and not giving in to society's prejudices about what 'everyone should be wearing, darjeeling...'

Neither of these lovelies is a beauty, but they have a rare charm, a certain je ne sais quoi, and they have 'fooled' the camera into capturing that... The French, I think, call it jolie-laide... Those who can look wondrous, even when not necessarily even-featured, conventionally beautiful, like Cindy Crawford, for example... So, see la Birkin, Serge Gainsbourg, their daughter, Charlotte, and so on...on and on...

Fhina-lement, take heart, mes bloggy blackberries...

I do!