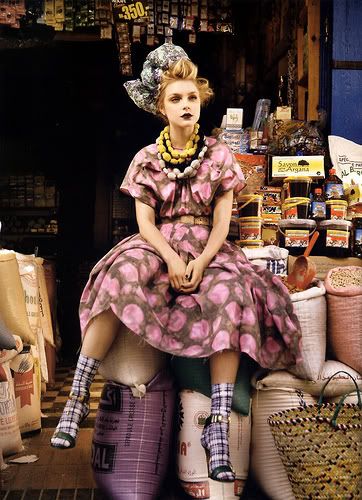 "England does "eccentric" better than any other country. From the upper class eccentrics like Edith Sitwell and the Marquis of Bath, through the middle classes by way of Vivian Stanshall and Jarvis Cocker, to the working class eccentricities of Billy Childish or Wilf Lunn, the one thing that they all have in common is their "Englishness".
They could have come from nowhere else. English Eccentrics have contributed hugely to global culture..." ...Dauvit Alexander
I've started something now, mes bloggy lovelies... Don't ask me how I got to this point, maybe it was Sandy Denny, and my sort of reclusive neighbour, John, but I am set on a course to tell you about some English Eccentrics who I find particularly interesting or intriguing.
I hope that is all right with you, mes bloggiest lovehearts, but as I seem to be a bit of a troubled eccentric meself, I just can't stop myself...
Stuff is going on outside in my life just now that no doubt I shall blog about later when I have it resolved, (if ever...), so being here is like a little hide-away for me, until I can see my way clear to stepping out into the light again - Chill-axe, it's nothing deadly, but relates to family fortunes, and so your very lovely wishes and awards and Memes are sitting in the wings, waiting for me to pick them up, answer them and dish them out once again...
For Wiki's sake, I feel like Norma Desmond! But here's A Blow for Isabella, instead... It's a trifle bizarre morceau de vie, and tres, tres triste, very sad, so do beware mes dahlinks!
Isabella Blow
(19 November 1958 – 7 May 2007)
was an English magazine editor and international style icon.
The muse of hat designer Philip Treacy, she is credited with discovering the models Stella Tennant and Sophie Dahl, as well as the fashion designer Alexander McQueen.
Blow often said her fondest memory was trying on her mother's pink hat, which led to her career in fashion.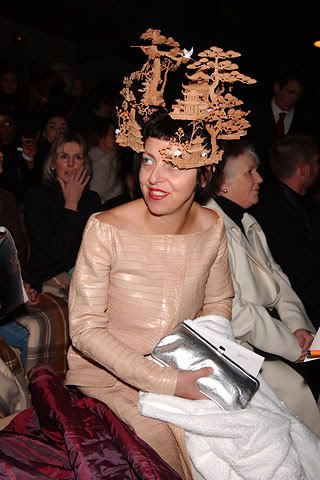 In 1989, Blow married her second husband, art dealer Detmar Blow, in Gloucester Cathedral; he is a grandson (and namesake) of the early 20th-century society architect Detmar Blow.

Philip Treacy designed the bride's wedding headdress and a now-famous fashion relationship was forged. Realizing Treacy's talent, Blow established Treacy in her London flat, to work on his collections. She soon began wearing Treacy's hats, making them her signature. In a 2002 interview, Blow declared that she wore extravagant hats for a practical reason:
"...to keep everyone away from me. They say, Oh, can I kiss you? I say, No, thank you very much. That's why I've worn the hat. Goodbye. I don't want to be kissed by all and sundry. I want to be kissed by the people I love."
Blow had a natural sense of style and a feeling for future fashion directions. She discovered Alexander McQueen and purchased his entire graduate collection for ₤5,000, paying it off in weekly ₤100 instalments. Spotting Sophie Dahl, Blow described Dahl as "a blow up doll with brains", and launched the model's career.
Blow was the fashion director of
Tatler
and consulted for DuPont, Lycra, Lacoste and Swarovski.
In 2002, she became the subject of an exhibition entitled
When Philip met Isabella
, featuring sketches and photographs of her wearing Treacy's hat designs.
Part Deux follows demain, je vous embrasse, mes dahlinks! Mwah! Fhina doesn't wear hats that often, although she once had a bizarre dream about ladies who lunch who were all wearing shoes as bizarre headgear - So this means she can get 'up close and very personal' with her amours, so here goes, Mwah! my pretties, Mwah!