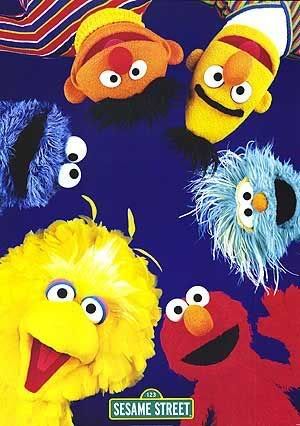 Stevie Wonder performs his classic hit "Superstition" on Sesame Street in 1973, and turns it into an extended funk workout, with his oh-so-tight-house-band".
Please shove the employees out of the room, get the headphones on, or turn up the volume baby! This is music to rock out to, to dance, and be joyous! Pick up the cat, the dog, the kids (careful of your sacro-iliac nerve, please - Fhina brooks no law-suits!)...
Dance mes bloggy twisters - Dance! It's Wednesday, we're half way through a tedious week, and the weekend is full of love and promises to come...
"...Stevie sticks around to perform his own killer theme for the show..."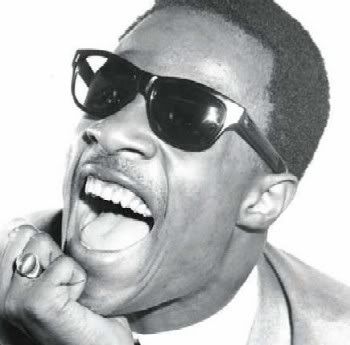 La Wiki proudly reports, "Stevie Wonder (born Stevland Hardaway Judkins on May 13, 1950, name later changed to Stevland Hardaway Morris)is an American singer-songwriter, multi-instrumentalist, and record producer. A prominent figure in popular music during the latter half of the 20th century, Wonder has recorded more than thirty U.S. top ten hits, won twenty-two Grammy Awards the most ever won by a solo artist in history, and the lifetime achievement. He has also won an Academy Award for Best Song, and been inducted into both the Rock and Roll and Songwriters halls of fame.
Blind from birth, Wonder signed with Motown Records at the age of eleven, and continues to perform and record for the label. He has ten U.S. number-one hits on the pop charts as well as 20 R&B number one hits, and album sales totalling more than 100 million units.
Wonder plays the piano, synthesizer, harmonica, congas, drums, bass guitar, bongos, organ, melodica, and clavinet. In his childhood, he was best known for his harmonica work, but today he is better known for his keyboard skills and vocal ability.
Wonder is the first Motown artist and second African American musician to win an Academy Award for Best Original Song for his 1984 hit single "I Just Called to Say I Love You" (Fhina hates this song, she hates this movie!!!), from the movie The Woman in Red.
...the smoldering number-one hit "Superstition" is one of the most distinctive and famous examples of the sound of the Hohner clavinet keyboard.
The song, originally intended for rock guitarist Jeff Beck, features a rocking groove that garnered Wonder an additional audience on rock radio stations.
On an episode of the children's television show Sesame Street that aired in April 1973, Wonder and his band performed "Superstition", as well as an original song called "Sesame Street Song", which demonstrated his abilities with the "talk box".
"...in 2005 Kanye West said of his own work, "I'm not trying to compete with what's out there now. I'm really trying to compete with Innervisions and Songs in the Key of Life. It sounds musically blasphemous to say something like that, but why not set that as your bar?"
What think you of Kanye mes bloggy loves?
Mwah! (Mind, watch out for Kanye's language...Please do?) And, remember dance? ;)