"Fashion is what you adopt when you don't know who you are" Quentin Crisp.
"[in 2007] The Internet has stopped people from going out and being with each other, creating stuff. Instead, they sit at home and make their own records, which is sometimes OK but it doesn`t bode well for long-term artistic vision. It`s just a means to an end. We`re talking about things that are going to change the world and change the way people listen to music and that`s not going to happen with people blogging on the Internet. I mean, get out there - communicate. Hopefully the next movement in music will tear down the Internet. Let`s get out in the streets and march and protest instead of sitting at home and blogging. I do think it would be an incredible experiment to shut down the whole Internet for five years and see what sort of art is produced over that span. There`s too much technology available. I`m sure, as far as music goes, it would be much more interesting than it is today".
Elton John -- Not so sure I agree with Sir Reg here, mes lovies...but it's interesting to hear what she has to say...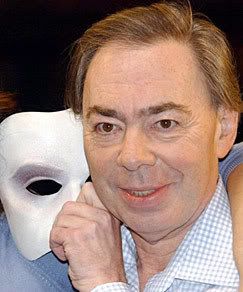 "Well the least favourite question is the one that one's asked particularly about in Japan is what's the difference between theatre and cinema and I think, well, that's about eighty bucks".
Sir Andrew Lloyd-Webber.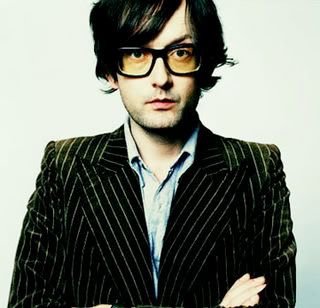 "We've always been a bit out of touch with reality".

Jarvis Cocker.
The clip I have chosen was first performed by Tony Christie - Walk Like A Panther... and I featured that just a short while ago, but Jarvis wrote the song with the All Seeing I, and came to perform it live (over Tony's background tape) on TV's Top of the Pops charts show when Tony couldn't come to the studio for the performance...
It is quirky and eccentrically wonderful, non?!
I hope you can see it through La Fhina's eyes, my petits denizens of BCBG (bon chic bon genre) taste?
Stand up for your rights, my sweethearts, and stand up and be counted, mes darjeelings - Don't be afraid to be you, for there is only one you, and you are unique and splendiferous! xxx