Mes dahlinks! I am ever so sorry it has taken me so long to get around to posting your wondrous awards and gifts to me. Sometimes I am surrounded by too much love... And sometimes, the technical challenges provided by Blogger do me head in...
Stay with me, mes amours et, en passant, I just spent over an hour on the 'phone to a technical helpline at work the other day... Lovely it was, and it means my pc now has to be rebuilt from scratch - Grrrrrrrrrrrrrr!
Anyhoo, I have warmly gathered your lovely awards and gifts, recognition of the Blog-Groupie that I am, to my ample, jewel-encrusted bosom, (newly corseted, of course!), and I have sprinkled them out into the wondrous bloggy-vastness...
There are around nine million of us, you know?!
And I value your gifts and your love and your affection. I do. You give me reason to be here, and to breathe.
You raise me up - Much as that picture I have chosen up above does too...
This latest wonderful award, over there on the right - With the beautiful blue sky and beach-wandering woman, came to me from
Artist Unplugged
, who shares with us fragments of her lovely life, her children, animals, family and creative endeavours.
She just took part in an exhibition sale of her art, and I'm very proud of what she achieves every day she gets up and breathes in, mes bloggy heart-beats...
Love always to you, AU, and thank you so much for such a wonderful gift from your wild and vast heart!
Bless you, and be blessed my friends, fiends, family, followers, relatives, lurkers, mortal enemies and strangers...
May angels dance attendance upon you, and answer your honest dreams...
And please think today, if you may spare the time, how you can inspire someone near to you who just needs a little boost, as we all do from time to time... n'est-ce pas?!
It's just so easy to do, and I know you have the skills, even if some days you doubt even yourself...
To coach, to comfort, to gently cajole and to cosset...
You can all do at least one of those things, and you probably do all of them every day... I know you, I do, I do, I swear!!
Go out into the Bloguniverse, inspire and be inspired, mes dahlinks...
You are fabulous!
Mwah! Mwah!
Gotcha!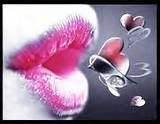 Just a quickie word too, about
Braja at Lost and found in India...
Braja is asking us to consider visiting and supporting this lady,
Joanie M
, whose partner is in chemo at the mo', and who's struggling a little with all the cost implications that naturally brings, never mind the emotional distress and pressures...
Our thoughts are with Joanie, (which was my late mother's name, so doubly poignant for me...), and if you are able to spare a few coppers, please check out the Paypal link chez my brilliant bloggy buddy Braja, please?