Help me, Goddess Wiki, for I have sinned...
I had the expectation that I would be able, at nine o' clock on the day of sale, to procure semi-reasonable tix for Fleetwwod Mac in Glasgow, Scotland's golden city...
How naive was I, not to know that touts-horribles would be there first, somehow snapping up any good tix, front rows, back rows, leaving only the dregs for any decent, proper, common-as-muck fans...
After around an hour, I decided that I was not willing to take Victorian opera glasses to a concert to enable me to see the band above the heads of elderly, balding-roue, Hedge-Fund-Managers - Idiots willing to pay more than haut-dollar for front-row tix...
Still on sale with a tout near you, if you're interested, mes Pingouins McVie...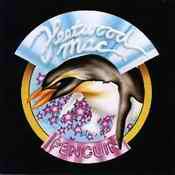 Exasperated, I thought I'd try wibbly-wobbly Wembley...
Never been, never tried before, but surely I could get some tix there... Surely it was a big enough venue, surely there'd be enough to go around...
Surely all the touts in the world weren't on every flamin' site at once?!
And so, after an hour and a half, I compromised. I procured second block from the front tickets, where my neighbours will no doubt complain when I get up to dance, to swirl my chiffon skirts, rattling my crescent moon jewellery and my tambourine like a true gypsy, to cheer on la Stevie the Goddess of Rock, with all of my wild heart...
I am satisfied that I have not played the touts' game... I am however livid, as only la Fhina Folle can be, that tickets are available at more than 6 times their face price, via twatty touts from near and far on the Internets...
Am I missing something, mes bloggy loves?
I thought Ticketmaster and the like were there to deter these shady practices, to limit the number of tickets able to be purchased in one fell swoop, to enable proper fans like moi to pay more reasonable, face-value prices to see the bands they love and hold dear...
Or am I just a stoopid, tree-hugging hippy after all...
Don't answer that one, mes dahlinks... On the grounds that I might be incriminated after all...
And I don't want to be seen in the back of a
Black Maria
, a towel over my head, protecting my innocence from the media...
Again!
What has been your experience of live music this year, mes bloggy Long Haired Lovers of Liverpool?! Who are you mad to see?
Bonne chance, mes bloggeristas xxx
(***'Black Maria' was the nickname for secure police vans with separate locked cubicles, used for the transportation of prisoners. The name is said to have come from a large and powerful black lodging-house keeper named Maria Lee, who helped constables of Boston, Massachusetts in the 1830s when they needed to escort drunks to the cells.
The Met's first vehicle of any kind was a Black Maria drawn by two dray horses, acquired in 1858. Within 30 years the number had increased to eight, and a special area in the yard of Bow Street Police Court was reserved for them to load and unload their charges.
Source.)
Toodles, mes bloggy-doves... Fhina's parasol is ready to fly away...