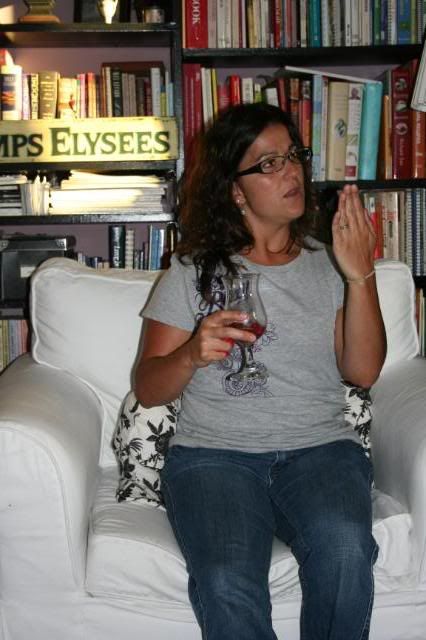 11. Develop a new healthy habit together.
No comment!
12. Rearrange your teen's room. (You may need to clean it first – warn him.)
He wants to move into a downstairs room in our home... Because he can hear our neighbour's slightly older boy through the wall that separates our houses... We do need to do this one... After we get back from our hollingberries... Our home was sold to us as having 4 bedrooms, because 2 downstairs rooms that then became our Dining Room, (now the Music Room, replete with a humdinger of a drum-kit!. (I wear ear-plugs a lot of the time...)
Our second downstairs room is our study... He wants the Music Room - It's probably the quietest room in the house, when he's not playing his drums, that is!
13. Challenge your teen to a yearlong game marathon.
I seriously wouldn't have the stamina!
14. Plan the family vacation together.
Done! We're orf to Amsterdam shortly... So we can look at the art and architecture, and drink some beer and eat some pancakes... He says he's off to get baked... Is that to do with making pancakes, do you think?!
15. Make your teen his favorite lunch.
That'd be my special eggy wok noodles with stir fried chicken for him... Consider it done! And you're telling me it'll put me in his good books again??! Ummmmm...?
16. Make your teen a hot breakfast before school.
Hah! He's hardly up these days before we have to leave for work... We both work so far from our home. Meanwhile, he gets the school bus, after eating his own weight in Crunchy Nut Cornflakes!
17. Go for a walk or a hike.
I could do this...
18. Take a class together.
I struggle to get him to his own classes... He used to come to Stained Glass Evening Class with me when he was younger, but he couldn't join in for health and safety reasons, but I did ask him if he wanted to join me... He didn't!
19. Hug him.
I do try! I'm constantly running around the house after him, with my arms outstretched - He always out-runs me, though! It's like he's the Road-Runner and I'm Wiley Coyote!
20. Buy a sponsorship in the yearbook and write something sweet.
Too American, sorry! We don't have that tradition here, I'm afraid...
More laters peeps... Ciao xxx