Thank you so much from the bottom of my hot-dog heart to my reader (was it Sandi? Bless you...), who nominated me for Post of the Day over at
David McMahon's
yesterday. It is such an honour to nestle up against such wonderful bloggers and writers... Darling Saz was nominated too, and it's nice to have someone's hand to hold when you're up in front of David of whom we're all in such awe. The man is a marvel!
This is my second week back in the office, and you know when it all starts to do your head in again... So, a nomination for POTD stopped me taking to the roof with a bow-and-arrow... Well, I do live in Merrie Ol' England after all...
Merci mille...
Anyhoo, my other-one reader has asked about my hollingberries, and admittedly I haven't said much - Well, it's like holiday photos, isn't it? You don't want to bore people rigid with your tales of glee when they've just got back from a Wet Weekend in Scunthorpe, right??!
But you've asked now, so there!.
On one of the days we were away, we took the train to Enkhuizen (say 'Enkhouzen') on a hot day.
We wandered the streets around the railway station, through the seventeenth century gate into the town, we sat by the water and watched the sunlight beaming across the ripples... We pondered on other, simpler times, when Enkhuizen had a significant fishing fleet, and we wondered about the history of a country, whose growth and development has depended upon mastering the sea, in a way that King Canute never could get the waves to withdraw...
Enkhuizen was great and good, lovely and charming, light-filled and breezy, peaceful and tourist-filled... Beside the Meer was a fascinating open-air museum, which I shall post photos of one day, (when I work out how to do it!), a reconstructed village with a school with all the school-children's clogs lined up on the bench in the porch; the church with its puritan light, spruce spartan space and its gleaming, golden chandeliers; a photographer's; a wood-turner, and trimmed gardens with women in traditional costume, clogs-a-clattering, chattering with their laundry flapping in the warm breeze of late summer.
It was magical, and not one bit cheesey... I loved it.
I hope you like this little taste of Holland, the Netherlands... In the meantime, slather a good slice of Dutch cheese on some rye bread, grab some crisp and fresh salad. Don't forget the tomato and a few walnuts, and I'd recommend the Witbier to wash it all down your gob with...
The sun's right over the yard-arm, after all.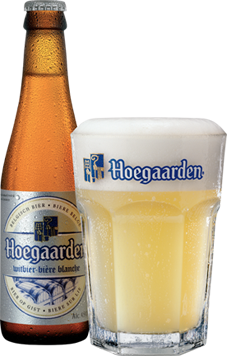 Serving Suggestion. Enjoy Fhina's Warblings Sensibly...