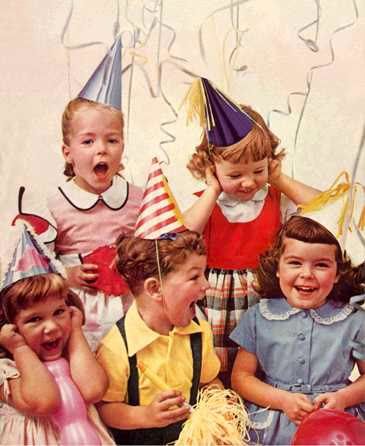 It's a week until my Birthday - Last year's was a wash-out owing to my prone and gibbering state, pending the operation I believed would kill me - Over-dramatic? Moi?!
So, today please indulgez-moi... This might be a Week of Fhina-Wibbles, Wobbles and all things Weird and Wonderful - Who knows?
I wanted to reflect tonight on the things I am addicted to, and what has changed in my life over the past year...
I am semi-addicted to a Lucky Seven things:
1. The Twilight Saga - Shoot (or bite!) me now... (Horribly written, but still a good story... Diane, please don't leave me now!)
2. True Blood on TV - Is there a theme emerging here? If you turn up at my door, all dark and interesting in top hat and tails, will I bare my nape to you? Try me and see!
3. Spooks on the BBC (it's sort of a stiff-upper lip version of 24 for the British - All about MI5 and MI6 - For a while, when my son was little, I convinced him that I was a Spook - Well, they're all Civil Servants, non?! And I think we all have the same forms to fill in if we're sick... )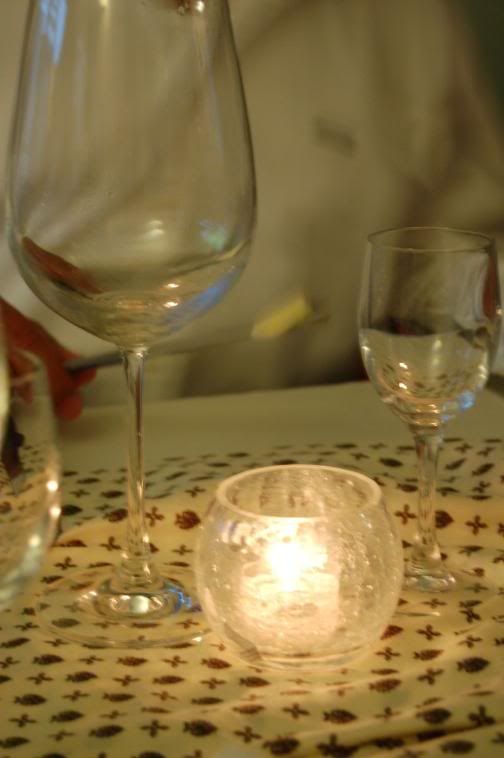 4. Candle-light in autumn and winter - It flickers, it flatters, I buy it!
5. Home-interest magazines, (oh, and related TV programmes). I read and pore over them, but still I swerve the necessary work I have before me in my tumble-down, higgledy-piggledly cottage... I think I need a Life-Coach, or a kick up the arse which may be cheaper.
6. Live Music - Read my blog, you can't miss my past few months' gigging and ligging - I think it's an over-reaction arising from being so immobile and house-bound last year with my back problems... Combined with the fact that my son is now 17 and trustworthy enough for GJ and I to get out and about a little, reliving the musical youth we sort of missed... I am in danger of becoming the sort of girl your parents warned you about - I wish!
7. I have to say, blogging and writing and gassing to you lot... Without you, I should have been hospitalized in a Secure Unit by now, only allowed wax crayons for scribbling purposes!
Merci mille - I bow to your greatness and goodness.
Six Things I could become addicted to:
1. My mother always said that she could spend money even if she were on a submarine - I believe I may have inherited THOSE genes - I am not a shallow- nor that frequent a shopper, but I do enjoy hunting for bargains, (second-hand books and little fripperies), and even cheaper e-bay sales...
I also love finding the right things for the right people - In another life, I'm an avid personal gift shopper - I would adore doing that, as well as so many things, but time really is running out for another career in my life.
2. Animal-collecting - I really miss my mogs, and love dogs and fish and goats and chickens and llamas of course - I do dream of becoming a Brigitte Bardot kind of recluse, rescuing animals and caring for them endlessly... I would also open a wildlife refuge if I had the wherewithal - Shall I install a Paypal button just now?! ;)
3. Reading - I have to ration myself with books somewhat, particularly in winter, or else I might never move at all from the bed... I get lost in books, forget time, lose sight of the must-dos, and gain soooo much more...
4. My dear friend, whom I lunched with last Friday, once told me she thought I was addicted to time-pieces - Clocks. I have several in my home, (she has none in hers and I always feel a little bereft when I go there). I always like to know what time it is, or to have a clock nearby to check the time against. I've mislaid my cheapie watch this week and I've worn elastic plastic-pearl bracelets in its place. This has resulted in a few odd looks from colleagues when I've checked what time it is by peering noticeably at my tacky placky bling sitting where my watch should be...
Meh, they know I'm barking anyhoo, and I'm hoping Santa will bring me a nice watch for Chrimbo, (my decent one has never worked since GJ wore it to go sailing on our hollingberries, so I think he owes me a nice one - Don't you?).
Please note, I'm not obsessed by time-keeping in any way and I can be as late as the next person, particularly if I get lost on my way to a meeting, but I can really relax to the gentle ticking of a time-piece... Am I alone in this?
5. The Internet (also see number 7 above!)
6. Handbags and Gladrags...
Nuff said?
Would you like to share the things with me that you ration to yourself, mes bloggy cornish pasties??!
Go tell me your tales - Fhina is listening...