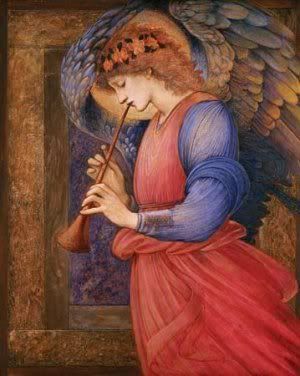 Five Things I Am Grateful For:
1. I am grateful for the comments, warm thoughts, friendship and fellow-feeling engendered by you, my darlings of Blogland... I want to praise you as you deserve, and you have embraced and supported me over the past few weeks of wibbling verbage and wobbly legs... 'Thank you' doesn't quite cut the mustard!
You are lovely, vibrant, wonderful folk! Bless you each and every day... and I did think of you while I was in hospital, and knowing you were wishing me well did sustain me, really truly!
2. I am grateful for the ministrations of the much-maligned National Health Service (NHS), all of whom have been supportive and caring, and unbelievably swift, once the wheels were finally put in motion.
3. I am grateful for the inventors of painkillers, enabling me to feel floaty and comfortable...while sleepy and still a little detached and confused - So what's the difference, you say... and I laugh (hysterically, blame the tablets!) at your cheek and honesty!
4. I am grateful to my family, GJ and Grizzler, who have supported me too, and who will have to continue to be strong in the face of me being unable to lift much (including wet and dry laundry) or do more than the minimum of housework for, oh at least another 4 - 6 months!
5. I am grateful to the manufacturer of staples which are currently holding me together!
Whatever happened to stitches?!
***Maria Anasazi, Tell Me More Stories, installation, fairy tale book pages, wire, paper twist and
staples, 6' x 3.5'
...and for those of you who believed I could ever allow GJ to access and manage my blog in my absence, dream on dahlinks! xxx
Can you give me a couple of days please to get caught up with your fabulous and fantastic blogs, and to be able to reply properly to your kind comments? Bless you!
*** Maria Anasazi is a native of Greece who has lived in the United States since 1980. She is an active member of the arts community in the Mid-Atlantic region and has been teaching since 1993, in schools and various institutions including detention centers and prisons.
Anasazi studied art in the San Francisco Bay area where she started exhibiting her sculptural and installation work in 1990. She has had solo exhibitions at the Delaware Center for Contemporary Art, Arlington Arts Place (VA), and Montpelier Cultural Arts Center (MD). Her work has been featured in many group exhibitions , including South/Center, Miami, Florida; Frumkin/Duval Gallery, Los Angeles, California; The National Museum of Women in the Arts, Washington, D.C.; and School 33 and Maryland Art Place, both in Baltimore, Maryland.
She has received numerous awards from the Maryland State Arts Council for her work with the Artists-in-Education Program, and she was the recipient of an Individual Artist's Award in 2001. Recently she received an Art and Community Visual Arts Residency Grant from the Delaware Center for Contemporary Art. Her work has been reviewed in Art Papers, The Washington Post, Fiberarts magazine, and Surface Design.
Anasazi holds a BFA in Graphic Design from California College of the Arts and an MA from the Creative Arts Department of San Francisco State University, California. She also received a certificate in Expressive Arts Therapy from JFK School of Psychology, in Orinda, California.