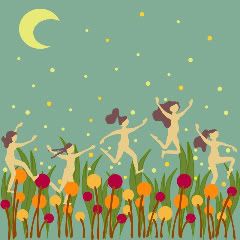 "Holy Snapping Duck Do!
I just got hit on the head with a coal-scuttle and recalled that I have not updated this since Paris Hilton was in jail...
You would not believe how hard it is being waited on hand and foot and generally lounging around, flat-out like a lizard drinking.
Jealous much? Don't be, it was very painful... But someone had to do it!
I am lost in a sea of pseudo-olde-English, following my foray, into the Vale of York, with only your readership as life-preserver, hoping that you haven't found other blogs, just generally being asleep, dreaming and chancing to the servants... of la Crawford's Mansions, of course...
My day sprawls from crawling out of bed at 6.30 to the point where I am begging Grizz to go to sleep or so help me God that kid (known around here as 'The Child from Hell'), will be decorating my wall. I'll call it 'Duct-tape Still Life', and am likely to apply for an Arts Council Grant.
I am not being a whinging Pom or anything, but like never say never...
I absolutely, positively promise I will update you with my nefarious activities as soon as I get a chance.
Truly!
Cats if you don't..."
Go to http://www.aussiebloggers.com.au to make your own, Aussie-flavoured, fresh from the BBQ, bloggy excuses - Seriously, I didn't write all of this, much of it is a drop-down, ticky-box Smorgasbord of delights and Antipodean Wonders!
Always good for a chuckle I find!
By the way, for anyone still hanging around this sorry excuse for a People's Soup Kitchen... York was absolutely fabulous, if a little pricey about the place... I'd place it easily on a par with the more touristy joints in London these days... I also begrudge paying £18 for just three of us to take a peek inside York Minster. Is it me?!
We spent a nice couple of hours -- Grizz whining all the way, bien sur -- in the National Railway Museum, where I loved the opportunity to look behind the scenes at all the Railway memorabilia that they haven't quite got the space to display. Amongst which I found the darkened writing board that was George Stephenson's, wonderfully light-catching Victorian stained glass from a variety of waiting lounges up and down the land, the impressive, but painted, stone portico statues that once graced Euston Station, and an old metal wall-map depicting the Tyne & Wear Metro system!
One is never far from home, wherever one may roam, n'est-ce pas, mes bloggy buttercups?
Home Is Where The Blog Is... and I missed you. I did... Don't laugh... Mwah!